Husband & Wife Team Caught Shoplifting More Than $8,000 Worth Of Stolen Items In Gloucester Twp.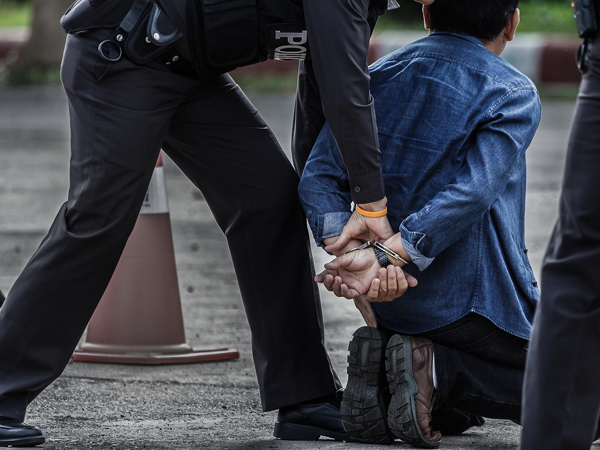 A husband and wife shoplifting duo were caught with more than $8,000 worth of stolen items at the Gloucester Premium Outlets, police announced on Monday.
The arrests were made on Saturday.
Police say Jose Morales-Marquez, 42, and Pilar Pineda-Sanchez, 47, both of New York City, were arrested on shoplifting charges.
According to investigators, the husband and wife team visited the outlets with their two children, both under the age of 13 and who were present during the crime, for the sole purpose of shoplifting.
"They used bags and a stroller to conceal merchandise stolen from several stores within the outlets. The total value of recovered stolen property located on them and in their vehicle was in excess of $8,000," said police in a news release.
Morales-Marquez allegedly told police that the stolen merchandise was going to be shipped to Mexico for resale.
The suspects were taken into custody and released pending a court hearing.

Author:
https://philadelphia.cbslocal.com/2018/09/24/police-husband-and-wife-team-caught-shoplifting-more-than-8000-worth-of-stolen-items-in-gloucester-twp/
Archives
---
South Jersey Coronavirus (COVID-19) Developments (February 26)
South Jersey Coronavirus (COVID-19) Developments (February 23)
South Jersey Coronavirus (COVID-19) Developments (February 19)
South Jersey Coronavirus (COVID-19) Developments (February 12)
South Jersey Coronavirus (COVID-19) Developments (February 5)
South Jersey Coronavirus (COVID-19) Developments (February 1)
South Jersey Coronavirus (COVID-19) Developments (January 29)
South Jersey Coronavirus (COVID-19) Developments (January 28)
South Jersey Coronavirus (COVID-19) Developments (January 22)
South Jersey Coronavirus (COVID-19) Developments (January 21)
South Jersey Coronavirus (COVID-19) Developments (January 14)
South Jersey Coronavirus (COVID-19) Developments (January 8)
South Jersey Coronavirus (COVID-19) Developments (January 4)
South Jersey Coronavirus (COVID-19) Developments (December 23)
South Jersey Coronavirus (COVID-19) Developments (December 21)
More Articles