Gloucester County Prosecutor's Office Investigating After Officers Draw Guns On Rowan University Students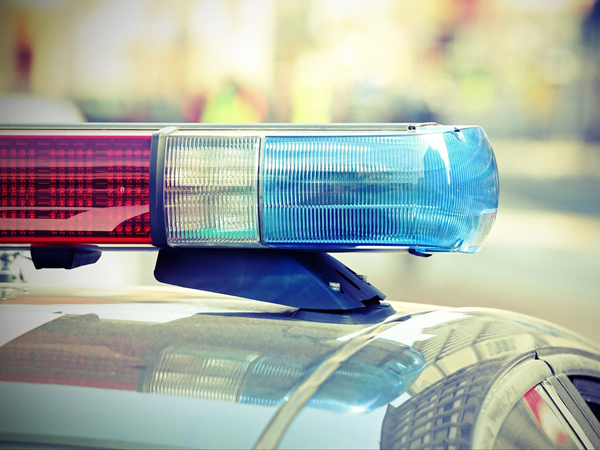 The Gloucester County Prosecutor's Office is now investigating after Glassboro police officers pulled their weapons on two Rowan University students during an apparent mix-up earlier this week.
The incident happened Monday around 4:30 p.m. when Glassboro police were investigating a robbery.
Witnesses reported seeing a black Charger leaving the scene of the robbery on Oct. 1.
Glassboro police spotted a black Charger pull into the campus of Rowan University — right outside of the residential housing.
"Officers maintained direct visual contact with the vehicle until it was eventually stopped in the area of North Campus Drive on the property of Rowan University where further investigation was conducted. During this incident, the on-scene officers utilized their training and followed established protocol to ensure the safety of everyone involved in this incident," said police in a release on Wednesday afternoon.
Students recorded the incident on their cell phones. Officers can be seen ordering the man and woman to get out of the car with their weapons drawn.
An open discussion was held on the campus Friday.
Altaif Hassan, one of the students involved in the incident, told his peers he's been stopped and had his car searched numerous times by Glassboro police over the last four years and feels he's a victim racial profiling.
"Well do I really have a choice if you check my car or not? Cause if I say no you're going to impound my car," Hassan says. "I've been doing the same routine since freshman year, never been charged with anything."
"I didn't get no apology no type of feeling that they didn't mean to do it," Hassan adds. "These cop faces that was pointing guns at me is the same cop faces that's been pulling me over for the last four years. I know these cops. I've had conversations with these cops, especially the one with the assault rifle."
Glassboro police were invited by the Student Government Association to attend the town hall-style forum Friday, but they declined. CBS3 went to the police station for an explanation and were told Chief Franklin Brown wasn't at work. Many students, including Hassan, felt Glassboro police should have at least came to show they care about campus' concerns.
"Them not showing up today kind of told me that maybe they got something to hide," Hassan said.
According to CBS3's Cleve Bryan, the Gloucester County Prosecutor's Office is now investigating because of the public concern and at the request of the police department.
Article continues below
---
advertisement


---
Author:
https://philadelphia.cbslocal.com/2018/10/05/gloucester-county-prosecutors-office-investigating-after-officers-draw-guns-on-rowan-university-students/
Archives
---
South Jersey Coronavirus (COVID-19) Developments (February 26)
South Jersey Coronavirus (COVID-19) Developments (February 23)
South Jersey Coronavirus (COVID-19) Developments (February 19)
South Jersey Coronavirus (COVID-19) Developments (February 12)
South Jersey Coronavirus (COVID-19) Developments (February 5)
South Jersey Coronavirus (COVID-19) Developments (February 1)
South Jersey Coronavirus (COVID-19) Developments (January 29)
South Jersey Coronavirus (COVID-19) Developments (January 28)
South Jersey Coronavirus (COVID-19) Developments (January 22)
South Jersey Coronavirus (COVID-19) Developments (January 21)
South Jersey Coronavirus (COVID-19) Developments (January 14)
South Jersey Coronavirus (COVID-19) Developments (January 8)
South Jersey Coronavirus (COVID-19) Developments (January 4)
South Jersey Coronavirus (COVID-19) Developments (December 23)
South Jersey Coronavirus (COVID-19) Developments (December 21)
More Articles