Atlantic County Prosecutor Damon Tyner Accused Of Mortgage Fraud, Ethics Violations In Kauffman Murder Case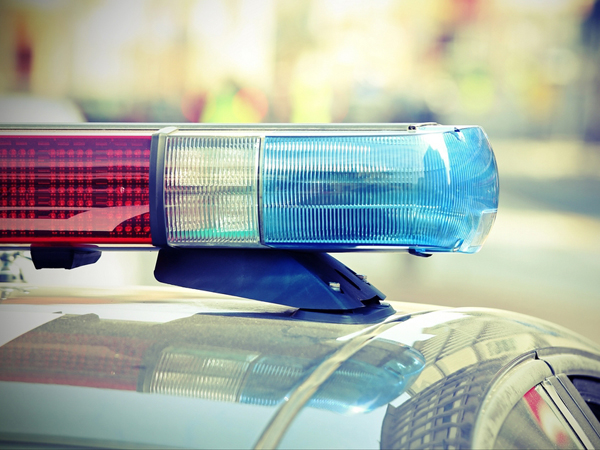 Atlantic County Prosecutor Damon Tyner is the subject of a letter sent to the New Jersey Attorney General's Office requesting an investigation into possible mortgage fraud, unethical practices within the office and hiding evidence pertaining to the April Kauffman case.
In an Oct. 4 letter obtained by CBS Philly, two former employees of the Atlantic County Prosecutor's Office, Diane Ruberton and Heather McManus, and one current employee, Donna Fetzer, are all requesting the U.S. Attorney General's Office and the New Jersey Attorney General to investigate Tyner.
"The matters alleged involved personnel issues with disgruntled former employees and current employee. As a result I have retained legal counsel to respond to these matters. The great work of the women and men of the Atlantic County Prosecutor's Office will continue unimpaired under my leadership," Tyner said in a statement to CBS Philly.
The 21-page complaint alleges that Tyner committed mortgage fraud. The complaint states that Tyner and his wife purchased a home in Egg Harbor Township for $275,000. In March of 2006, Tyner's father-in-law purchased the home for $425,000. The home was then allegedly sold back to Tyner for $1 in September of 2006.
"A sale by Tyner of his home to his father-in-law at a doubly inflated amount and sell-back of the home by the father-in-law to Tyner that allowed him to pay off the first mortgage and secure a second mortgage at double the value of the home in order to, essentially secure a low interest loan to, it is believed, pay off a political campaign debt," the complaint reads.
The complaint also alleges that there were several ethics breaches pertaining to the Kauffman case.
"There were multiple instances when Prosecutor Tyner learned of possible inappropriate actions by detectives working on the case, but purposefully failed to initiate internal affairs investigations consistent with and required by the Attorney General Directive on Internal Affairs," the letter reads.
Kauffman was found murdered in her Linwood home in 2012. Last month, a man charged in her killing, Ferdinand Augello, was found guilty by a jury.
In August of 2017, Ruberton reportedly advised First Assistant Prosecutor Cary Shill about a prior internal affairs investigation involving the lead detective assigned to the Kauffman murder case. According to the complaint, the matter was never reviewed by Shill or disclosed to the court.
The complaint alleges that evidence in the Kauffman case was leaked by officers and evidence was lost and nothing was done about it.
Tyner is also accused of failing to take action on complaints of discrimination by female employees.
The complaint details one instance that was reported to Ruberton:
"In December 2017, FAP Shill advised the undersigned, Diane Ruberton that a female under her supervision had made an allegation of gender discrimination against a male under her supervision. Ruberton stated to FAP Shill that he should refer the complaint to the County Law Department so an investigation could be conducted by the County EEOC officer. Later, Shill reported to Ruberton that he had discussed the matter with Tyner who directed that County Counsel should not be advised of the gender discrimination complaint because Tyner wanted to keep it from County Counsel to avoid having the legal department know that there were any problems within the ACPO regarding gender discrimination."
Ruberton was later terminated from her job.
"We tried to bring these issues to the attention to Tyner and give him an opportunity to help us and correct the situation. Unfortunately, Tyner chose to react with anger and revenge—he fired Diane Ruberton. Tyner has also threatened to fire McManus and Fetzer. This reaction is obviously troubling yet it confirms that bad conduct within the Prosecutor's Office is likely to continue and quite possibly worsen," the letter reads.
Tyner was appointed as the Atlantic County prosecutor on March 15, 2017 by then Gov. Chris Christie.
"We received the letter this morning. It is the policy of this office to neither confirm nor deny the existence of any investigation," said a spokesperson for the U.S. Attorney for the District of New Jersey.
Article continues below
---
advertisement


---
Author:
https://philadelphia.cbslocal.com/2018/10/09/atlantic-county-prosecutor-damon-tyner-accused-of-mortgage-fraud-ethics-violations-in-kauffman-murder-case/
Archives
---
South Jersey Coronavirus (COVID-19) Developments (February 26)
South Jersey Coronavirus (COVID-19) Developments (February 23)
South Jersey Coronavirus (COVID-19) Developments (February 19)
South Jersey Coronavirus (COVID-19) Developments (February 12)
South Jersey Coronavirus (COVID-19) Developments (February 5)
South Jersey Coronavirus (COVID-19) Developments (February 1)
South Jersey Coronavirus (COVID-19) Developments (January 29)
South Jersey Coronavirus (COVID-19) Developments (January 28)
South Jersey Coronavirus (COVID-19) Developments (January 22)
South Jersey Coronavirus (COVID-19) Developments (January 21)
South Jersey Coronavirus (COVID-19) Developments (January 14)
South Jersey Coronavirus (COVID-19) Developments (January 8)
South Jersey Coronavirus (COVID-19) Developments (January 4)
South Jersey Coronavirus (COVID-19) Developments (December 23)
South Jersey Coronavirus (COVID-19) Developments (December 21)
More Articles