Statistics Show Streets Of Camden Getting Safer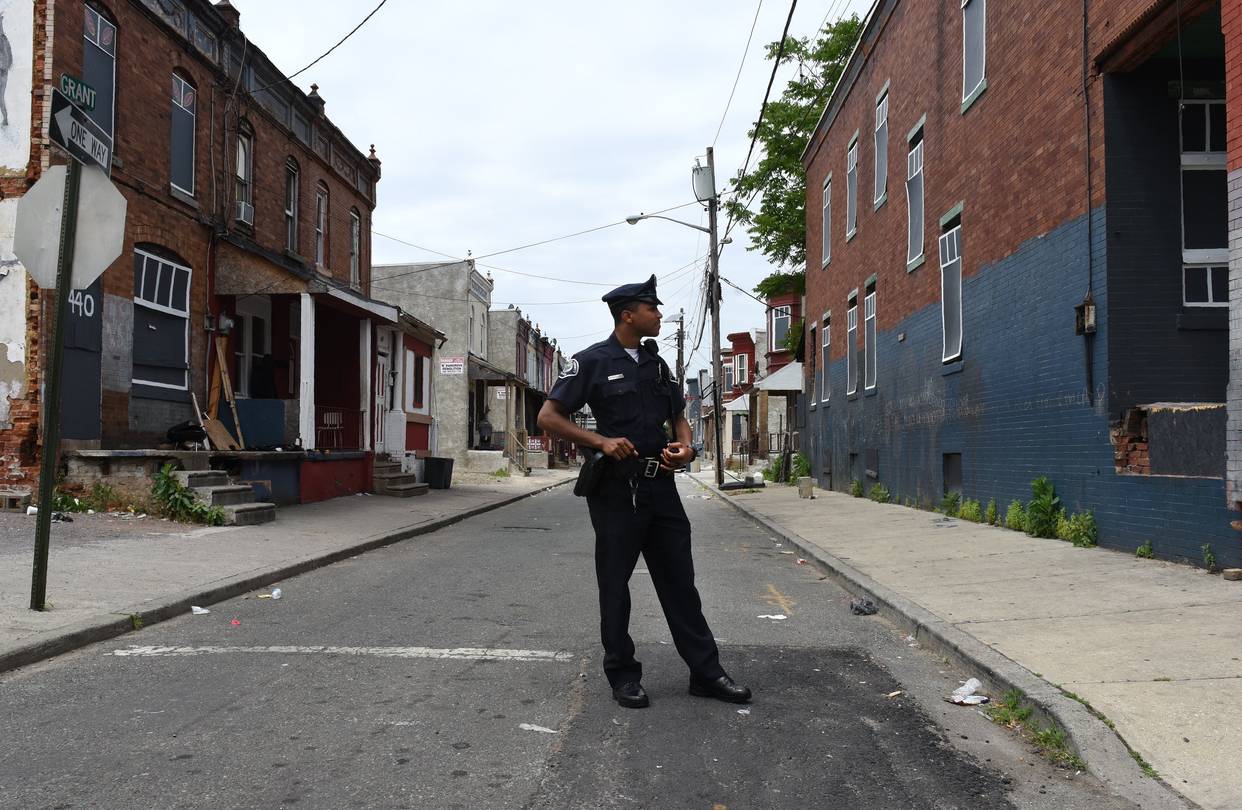 The streets of Camden are getting safe, according to statistics. Violent crimes are dropping, continuing a trend that's been moving in the right direction for several years.
It's no secret the city of Camden has had a reputation for being one of the most violent, and even deadly, cities in the country. New data, however, is showing the streets may now be the safest they have been in decades.
"Our highest number one year was 67 violent murders, and one is too many, but to realize that we are probably at 14 or 15 this time of the year speaks volumes," said Camden Mayor Frank Moran. "We were a very violent city but we are trending the other way now."
According to data from the Camden County Police Department, murders, rapes, robberies and assaults have seen a double-digit percentage drop this year. This is now the fourth year in a row that has happened.
"The stats show a real improvement in regards to safety in Camden city, but what is more important is that the residents of Camden are feeling a lot safer," said Camden County Freeholder Louis Cappelli.
Resident Anna Arce says the difference over the past four years has been stunning.
"If it keeps going on like this, Camden is going to be a beautiful place where everybody's going to want to come," she said.
Arce and police say the street she lives on, State Street, used to be gang- and drug-infested. It's now one of the quietest and cleanest in the city.
"I think that the metro cops, the news cops, are more involved now," said Arce.
The city switched over its police department four years ago. Camden County Assistant Police Chief Joe Wysocki says there has been a huge focus on policing differently to get a better outcome.
"We are doing things differently as a police department – citizens demand it. They don't want us to impose our will on them, they want us to work together, and we are partnering with each little neighborhood in the city," said Wysocki.
About 150 different police departments around the country have come to Camden to try to learn what officers are doing there and hopefully replicate that in their cities.
Article continues below
---
advertisement


---
Author:
https://philadelphia.cbslocal.com/2018/10/09/we-are-trending-the-other-way-now-statistics-show-streets-of-camden-getting-safer/
Archives
---
South Jersey Coronavirus (COVID-19) Developments (February 26)
South Jersey Coronavirus (COVID-19) Developments (February 23)
South Jersey Coronavirus (COVID-19) Developments (February 19)
South Jersey Coronavirus (COVID-19) Developments (February 12)
South Jersey Coronavirus (COVID-19) Developments (February 5)
South Jersey Coronavirus (COVID-19) Developments (February 1)
South Jersey Coronavirus (COVID-19) Developments (January 29)
South Jersey Coronavirus (COVID-19) Developments (January 28)
South Jersey Coronavirus (COVID-19) Developments (January 22)
South Jersey Coronavirus (COVID-19) Developments (January 21)
South Jersey Coronavirus (COVID-19) Developments (January 14)
South Jersey Coronavirus (COVID-19) Developments (January 8)
South Jersey Coronavirus (COVID-19) Developments (January 4)
South Jersey Coronavirus (COVID-19) Developments (December 23)
South Jersey Coronavirus (COVID-19) Developments (December 21)
More Articles