4 People Arrested In Connection To Deadly Shooting Of Millville Youth Football Coach Outside School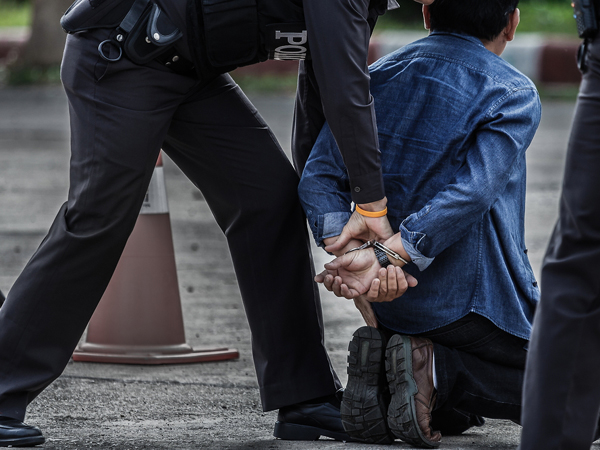 Four people have been arrested in connection to the shooting death of a youth football coach outside of a middle school following practice in Millville last month.
Joseph Jones, 37, was gunned down near Lakeside Middle School as hundreds of kids were wrapping up football practice on Aug. 9.
"Practice was finished and we were gathering our stuff together and as we heard gunshot fires, we basically all ran for refuge," said Eva Rivera, whose son plays on the football team.
The Cumberland County Prosecutor's Office announced that four arrests were made on Wednesday in connection to Jones' murder: 42-year-old Eugene Cosby, of Malaga; 34-year-old Genea Hughes-Lee, of Malaga; 22-year-old Will El-Bey, of Vineland; and 22-year-old Tyrell Hart, of Vineland.
Cosby and El-Bey were charged with homicide and conspiracy to commit homicide, while Hughes-Lee and Hart were charged with hindering apprehension, obstruction and other related charges.
"This homicide was particularly unsettling because it was committed in broad daylight at a football practice field in front of numerous children," said Cumberland County Prosecutor Jennifer Webb-McRae. "It is my hope that these arrests assure the victim's family, the children and parents of the Millville Midget Football League and the greater community that law enforcement will do all in its power to bring those we allege are responsible to justice."
Police say at least one masked suspect was seen leaving the scene in a maroon-colored sedan. That's when police say someone inside that vehicle fired several shots at officers, near Garden Road on Route 55. Police did not return fire.
The suspects are being held at the Cumberland County Jail pending a detention hearing.
Article continues below
---
advertisement


---
Author:
https://philadelphia.cbslocal.com/2018/10/11/4-people-arrested-in-connection-to-deadly-shooting-of-millville-youth-football-coach-outside-school/
Archives
---
South Jersey Magazine Digital Edition
South Jersey Man Survives 'Friends' Lighting Him On Fire In Sleep
Man 'Executed' Woman He Met On Marketplace App To Buy Cellphone
Two Families Displaced, Four Townhouses Damaged In Sicklerville Fire
New Jersey Man Gets Life Without Parole In Murders Of Woman, Baby
NJ Mother Who Smothered 3-Month-Old Baby After Heavy Drinking Gets Prison Time
12 Arrested In Trafficking Untraceable 'Ghost Gun' Assault Rifles, Drugs, New Jersey Attorney General Says
3 Confirmed Measles Cases In Lakewood
Nearly $2 Billion Wagered On Sports In New Jersey In Nine Months
Woman Charged With Animal Cruelty After Emaciated Dog Found Eating Carcass Of Another Dog
Search Continues For Killer After 21-Year-Old Woman Fatally Shot Inside Car In Willingboro
Homeless Veteran Johnny Bobbitt, Katelyn McClure Plead Guilty For Roles In $400,000 GoFundMe Scam
Fire Damages Pizza Restaurant In Gibbstown
Serious Injuries Suffered In Multiple-Vehicle Crash On South Black Horse Pike In Gloucester County
Arena Football League Officially Coming To Atlantic City
More Articles