Woman Latest Of Over 20 People Charged With Defrauding NJ State Health Benefits Programs, Insurers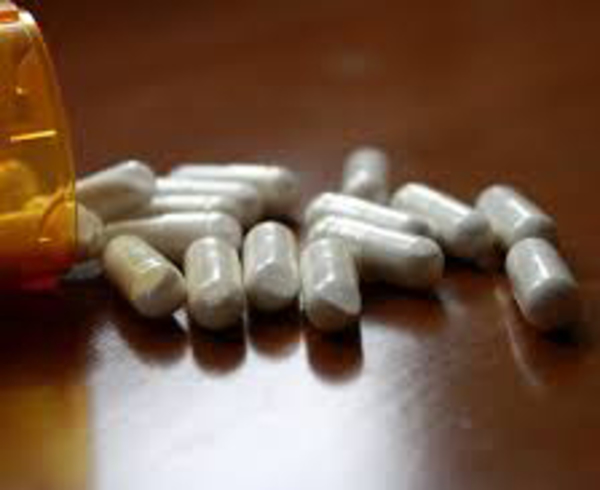 An Ocean County woman is the latest of over 20 individuals the New Jersey U.S. Attorney's Office has charged in allegedly defrauding New Jersey health benefits programs across the state.
Kristie Masucci, 36, of Cedar Run, admitted to defrauding New Jersey state health benefits programs and other insurers, according to U.S. Attorney Craig Carpenito.
She pleaded guilty in Camden federal court to information charging her with conspiracy to commit health care fraud.
Masucci defrauded New Jersey state health benefits programs and other insurers by submitting fraudulent claims for medically unnecessary prescriptions.
From January 2015 to February 2016, she recruited individuals in the state to get expensive and unnecessary "compounded medications" from an out-of-state pharmacy, referred to as the "Compounding Pharmacy." Compound medication is medication that includes mixing ingredients to create a medicine special to the needs of an individual patient.
Masucci and her conspirators recruited public employees and individuals covered by the Pharmacy Benefits Administration and encourage them to fraudulently acquire the covered compounded medications from the Compounding Pharmacy without any request by a doctor saying the medication was necessary, according to officials.
The conspirators would have the prescriptions signed by a doctor who never evaluated if the patient medically needed the compounded medication. The prescriptions were then faxed to the Compounding Pharmacy.
After being filled, the pharmacy would pay one of Masucci's conspirators a percentage of the prescription filled and paid for the Pharmacy Benefits Administrators. The money was then distributed to Masucci and conspirators.
The Pharmacy Benefits Administrator reportedly paid the Compounding Pharmacy for over $50 million for compounded medications mailed to individuals in New Jersey. Masucci and her partners were responsible for $1.88 million in prescriptions.
Masucci made $388,608 for her parts in the scheme.
She faces a maximum sentence of 10 years in prison and a $250,000 fine, or twice the gross gain or loss from the offense.
Sentencing is scheduled for Feb. 5, 2019. As part of her plea agreement, Masucci must forfeit the money she received during the scheme and pay restitution in an amount to be determined as sentencing.
Article continues below
---
advertisement


---
Author:
https://philadelphia.cbslocal.com/2018/10/16/new-jersey-woman-defrauding-state-health-benefits/
Archives
---
South Jersey Coronavirus (COVID-19) Developments (February 26)
South Jersey Coronavirus (COVID-19) Developments (February 23)
South Jersey Coronavirus (COVID-19) Developments (February 19)
South Jersey Coronavirus (COVID-19) Developments (February 12)
South Jersey Coronavirus (COVID-19) Developments (February 5)
South Jersey Coronavirus (COVID-19) Developments (February 1)
South Jersey Coronavirus (COVID-19) Developments (January 29)
South Jersey Coronavirus (COVID-19) Developments (January 28)
South Jersey Coronavirus (COVID-19) Developments (January 22)
South Jersey Coronavirus (COVID-19) Developments (January 21)
South Jersey Coronavirus (COVID-19) Developments (January 14)
South Jersey Coronavirus (COVID-19) Developments (January 8)
South Jersey Coronavirus (COVID-19) Developments (January 4)
South Jersey Coronavirus (COVID-19) Developments (December 23)
South Jersey Coronavirus (COVID-19) Developments (December 21)
More Articles