2 Killed In Massive House Fire In Browns Mills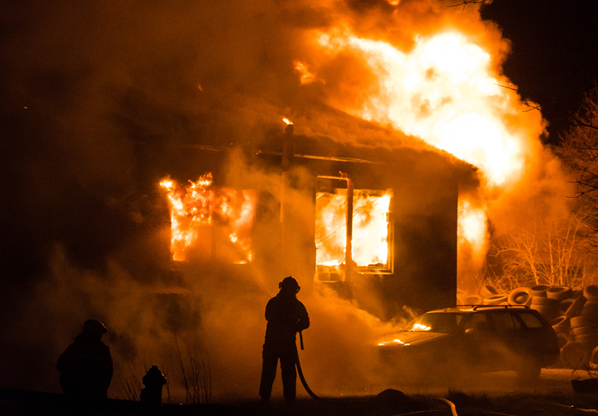 Two members of the same family were killed in a house fire in Burlington County, Tuesday night.
Pemberton Fire Chief Craig Augustoni said one of the victims is a woman who was taken to Lourdes-Deborah Medical Center, where she was pronounced dead. He did not have details on the other person who died. It appears the fire started in an attached garage and quickly spread to the house.
The fire started just before 8:45 p.m. on the 500 block of Willow Boulevard in Browns Mills. When firefighters arrived, they learned several people were trapped inside.
Firefighters removed three people from the home, but two of them did not survive. The third was airlifted to Temple Hospital in unknown condition. Two others got out. No firefighters were hurt.
"We haven't had a fatality in quite a few years. We're very proud of that. But unfortunately now, our community is suffering a loss tonight," Chief Augustoni said. "Back in the 80's, we lost two children on this street so for me it brings back memories."
A neighboring home sustained minor damage to its siding.
Investigators from the State Fire Marshal's Office, Burlington County and Pemberton Township Police are looking into the cause of the fire.
Article continues below
---
advertisement


---
Author:
https://philadelphia.cbslocal.com/2018/10/17/2-killed-in-massive-house-fire-in-browns-mills/
Archives
---
South Jersey Coronavirus (COVID-19) Developments (February 26)
South Jersey Coronavirus (COVID-19) Developments (February 23)
South Jersey Coronavirus (COVID-19) Developments (February 19)
South Jersey Coronavirus (COVID-19) Developments (February 12)
South Jersey Coronavirus (COVID-19) Developments (February 5)
South Jersey Coronavirus (COVID-19) Developments (February 1)
South Jersey Coronavirus (COVID-19) Developments (January 29)
South Jersey Coronavirus (COVID-19) Developments (January 28)
South Jersey Coronavirus (COVID-19) Developments (January 22)
South Jersey Coronavirus (COVID-19) Developments (January 21)
South Jersey Coronavirus (COVID-19) Developments (January 14)
South Jersey Coronavirus (COVID-19) Developments (January 8)
South Jersey Coronavirus (COVID-19) Developments (January 4)
South Jersey Coronavirus (COVID-19) Developments (December 23)
South Jersey Coronavirus (COVID-19) Developments (December 21)
More Articles