Camden County Fighting Opioid Epidemic With Expansion Of 'Project Save Program'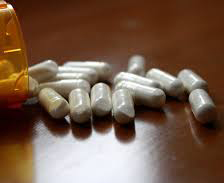 The clutches of opioid addiction cost 25-year-old Angel Nelke more than she could have ever imagined as a teenager partying with prescription pills.
"During my drug use. I didn't care about anyone except myself so I would steal from my family and say things I didn't mean," said Angel Nelke.
The Glassboro native went to jail twice and it was while at court for legal troubles in Gloucester Township a few year ago she met a person able to help.
"The judge had said something about the Project Save Program and I could talk to the advocate," said Nelke. "So they helped me get into an outpatient program"
Since it began 2014, Project Save has provided early intervention in court for more than 200 opioid addicts in Gloucester Township, with 4 out of 5 accepting some kind of help.
"Folks come to court generally who have been arrested or charged with an offense and then the judge offers them an opportunity to speak with the save advocate," said Chief Harry Earle with the Gloucester Township Police.
On Wednesday, officials in Camden County announced a one-year pilot program to expand Project Save to municipal courts in 17 more towns.
"It is most often the case when you have an addiction disorder that your first experience with the court system is in municipal court," said Camden County Freeholder Director Louis Cappelli.
The pilot will cost $100,000 but the return on investment could be priceless.
Last year 277 people died in Camden County because of the opioid epidemic.
But not Nelke who remains sober!
"I celebrated a year in May so I'm about 15 months now. My life's just completely different," Nelke said. "Just keep pushing, no matter how hard it is or how many times you get up and fail because if I would have just gave up I probably wouldn't be here today."
Article continues below
---
advertisement


---
Author:
https://philadelphia.cbslocal.com/2018/10/17/camden-county-fighting-opioid-epidemic-with-expansion-of-project-save-program/
Archives
---
South Jersey Coronavirus (COVID-19) Developments (February 26)
South Jersey Coronavirus (COVID-19) Developments (February 23)
South Jersey Coronavirus (COVID-19) Developments (February 19)
South Jersey Coronavirus (COVID-19) Developments (February 12)
South Jersey Coronavirus (COVID-19) Developments (February 5)
South Jersey Coronavirus (COVID-19) Developments (February 1)
South Jersey Coronavirus (COVID-19) Developments (January 29)
South Jersey Coronavirus (COVID-19) Developments (January 28)
South Jersey Coronavirus (COVID-19) Developments (January 22)
South Jersey Coronavirus (COVID-19) Developments (January 21)
South Jersey Coronavirus (COVID-19) Developments (January 14)
South Jersey Coronavirus (COVID-19) Developments (January 8)
South Jersey Coronavirus (COVID-19) Developments (January 4)
South Jersey Coronavirus (COVID-19) Developments (December 23)
South Jersey Coronavirus (COVID-19) Developments (December 21)
More Articles