Man Shot, Killed By Detective In Vineland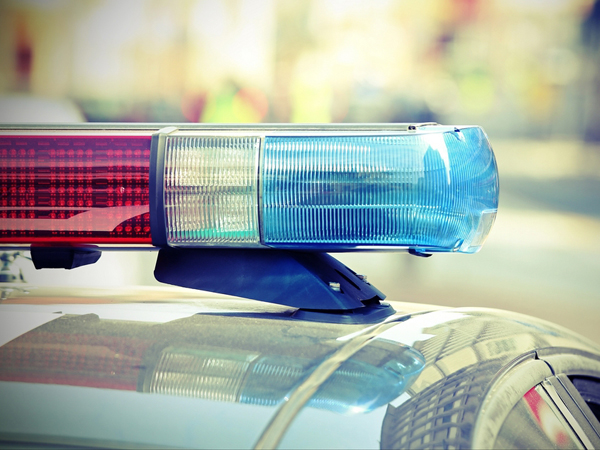 Authorities in South Jersey are investigating after they say a man died following a police-involved shooting in Vineland on Thursday.
It happened around 3:30 p.m. in the parking lot of Just for Wheels Car, Truck and Van Rental located in the 2500 block of South Delsea Drive.
The New Jersey Attorney General's Office says the Cape May County Prosecutor's Office and Lower Township Police Department encountered a man as they were conducting a law enforcement operation at the scene.
Authorities say the man, who is not being identified at this time, was shot by one of the detectives. It's unclear what led up to the gunfire.
An eyewitness sent CBS3 a photo of a Nissan with three bullet holes in the windshield. She says she saw police shoot the man, according to CBS3 reporter Matt Petrillo.
He was taken by ambulance to Inspira Medical Center in Vineland, where he was pronounced dead. None of the detectives were injured.
Police are continuing their investigation.
Vineland police are currently under investigation for a police-involved shooting from July on West Wood Street that left a man dead. They were not involved in Thursday's shooting.

Author:
https://philadelphia.cbslocal.com/2018/10/18/large-police-presence-on-route-47-in-vineland/
Archives
---
South Jersey Coronavirus (COVID-19) Developments (February 26)
South Jersey Coronavirus (COVID-19) Developments (February 23)
South Jersey Coronavirus (COVID-19) Developments (February 19)
South Jersey Coronavirus (COVID-19) Developments (February 12)
South Jersey Coronavirus (COVID-19) Developments (February 5)
South Jersey Coronavirus (COVID-19) Developments (February 1)
South Jersey Coronavirus (COVID-19) Developments (January 29)
South Jersey Coronavirus (COVID-19) Developments (January 28)
South Jersey Coronavirus (COVID-19) Developments (January 22)
South Jersey Coronavirus (COVID-19) Developments (January 21)
South Jersey Coronavirus (COVID-19) Developments (January 14)
South Jersey Coronavirus (COVID-19) Developments (January 8)
South Jersey Coronavirus (COVID-19) Developments (January 4)
South Jersey Coronavirus (COVID-19) Developments (December 23)
South Jersey Coronavirus (COVID-19) Developments (December 21)
More Articles