Man Arrested For Peeking Into Windows, Committing Lewd Acts In Women's Clothes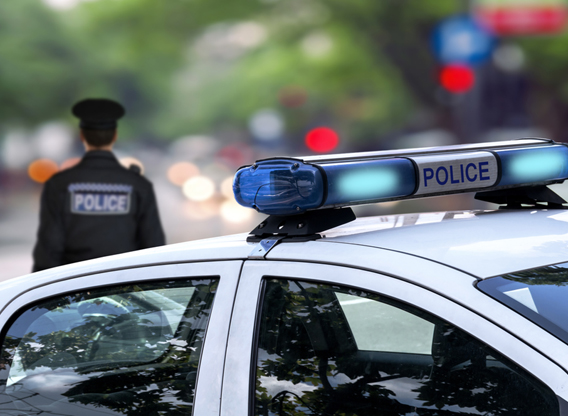 Police in Ocean County have arrested a man they say dressed up in women's clothes and committed lewd acts while peeking into neighbors' windows.
The investigation began on Sept. 20 when a resident captured the incident on surveillance camera on Jamaica Blvd. in Berkeley Township.
On Wednesday, police say they arrested Justin Guy, 26, after executing a search warrant.
"Evidence sought by the detectives which was believed to be directly linked to the initial crime was located in the home. Guy was placed under arrest and transported to police," authorities said in a press release.
Guy was charged with one count of criminal trespass (peering) and invasion of privacy.
He was released pending a court appearance.

Author:
https://philadelphia.cbslocal.com/2018/10/18/justin-guy-berkeley-township/
Archives
---
South Jersey Coronavirus (COVID-19) Developments (February 26)
South Jersey Coronavirus (COVID-19) Developments (February 23)
South Jersey Coronavirus (COVID-19) Developments (February 19)
South Jersey Coronavirus (COVID-19) Developments (February 12)
South Jersey Coronavirus (COVID-19) Developments (February 5)
South Jersey Coronavirus (COVID-19) Developments (February 1)
South Jersey Coronavirus (COVID-19) Developments (January 29)
South Jersey Coronavirus (COVID-19) Developments (January 28)
South Jersey Coronavirus (COVID-19) Developments (January 22)
South Jersey Coronavirus (COVID-19) Developments (January 21)
South Jersey Coronavirus (COVID-19) Developments (January 14)
South Jersey Coronavirus (COVID-19) Developments (January 8)
South Jersey Coronavirus (COVID-19) Developments (January 4)
South Jersey Coronavirus (COVID-19) Developments (December 23)
South Jersey Coronavirus (COVID-19) Developments (December 21)
More Articles