New Jersey Voters To Decide Approval For $500 Million In Bonds For Schools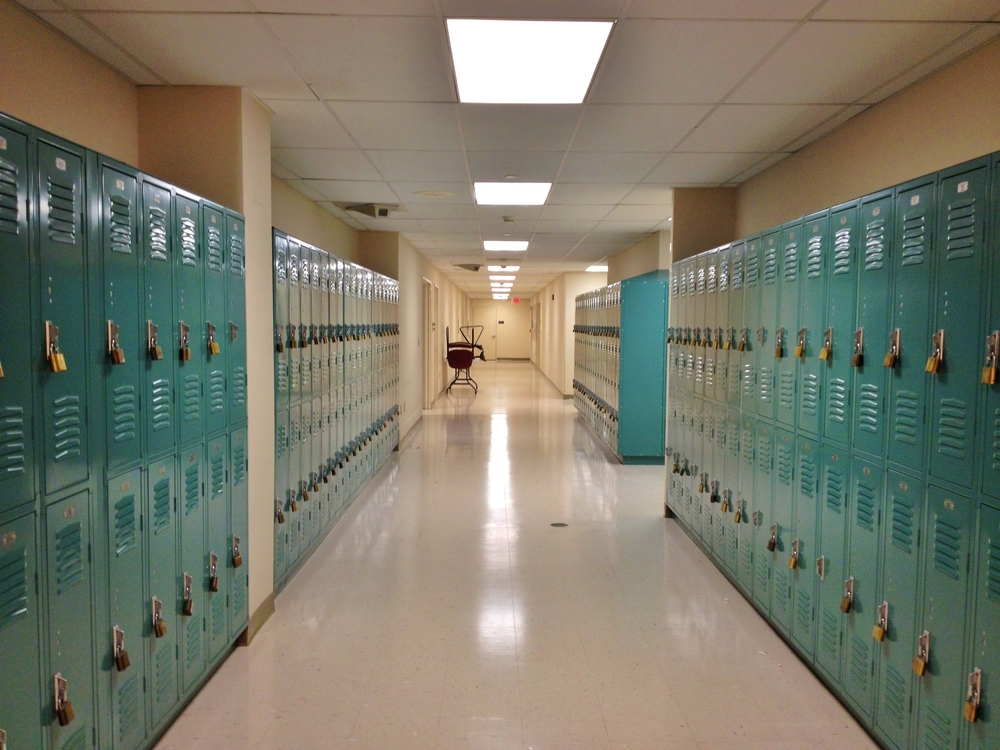 New Jersey voters, in addition to deciding competitive Senate and House races, will also decide the fate of $500 million in bonds that would be used for a host of school-related initiatives.
At the top of the ticket is the Senate race, with Republican Bob Hugin as Democratic Sen. Bob Menendez' top opponent. There are six other candidates running on third-party slogans, including Green Party candidate Madelyn Hoffman and Libertarian Murray Sabrin.
All 12 of the state's House seats are on the ballot. Democrats currently control seven and Republicans occupy five. State offices are not on the ballot this year.
The only question on the ballot on Nov. 6 asks voters whether to approve the $500 million in new debt for school security, county colleges, vocational schools, and water infrastructure. The constitution requires that new debts obtain voter approval.
Specifically, $350 million would be used to provide grants to county vocational school districts and school security projects. Also, $50 million would go to county college projects and $100 million would go to support water infrastructure projects across the state's more than 600 school districts.
The Democrat-led Legislature and Democratic Gov. Phil Murphy approved the bipartisan measure to get the question on the ballot, but there was a disagreement over how much money in bonds to issue.
While the legislature proposed $1 billion in bonds, Gov. Murphy cut that budget in half and pointed out that New Jersey has a heavy debt load.
Republicans have consistently called for steeper spending cuts to help the state's strained budget but expressed frustration that Murphy halved the bond proposal, which nearly all supported.
Republican state Sen. Steve Oroho said in a statement that the smaller bond issuance won't go far enough to address schools' needs. To rein in the state's finances, he suggested overhauling the state's public worker pension and health benefits.
Murphy has shown little interest in pursuing such reforms, which would be likely to entail cuts. Instead, he's called for working with organized labor to lower costs.
Article continues below
---
advertisement


---
Author:
https://philadelphia.cbslocal.com/2018/10/21/new-jersey-voters-to-decide-approval-for-500-million-in-bonds-for-schools/
Archives
---
South Jersey Coronavirus (COVID-19) Developments (February 26)
South Jersey Coronavirus (COVID-19) Developments (February 23)
South Jersey Coronavirus (COVID-19) Developments (February 19)
South Jersey Coronavirus (COVID-19) Developments (February 12)
South Jersey Coronavirus (COVID-19) Developments (February 5)
South Jersey Coronavirus (COVID-19) Developments (February 1)
South Jersey Coronavirus (COVID-19) Developments (January 29)
South Jersey Coronavirus (COVID-19) Developments (January 28)
South Jersey Coronavirus (COVID-19) Developments (January 22)
South Jersey Coronavirus (COVID-19) Developments (January 21)
South Jersey Coronavirus (COVID-19) Developments (January 14)
South Jersey Coronavirus (COVID-19) Developments (January 8)
South Jersey Coronavirus (COVID-19) Developments (January 4)
South Jersey Coronavirus (COVID-19) Developments (December 23)
South Jersey Coronavirus (COVID-19) Developments (December 21)
More Articles