Eagles Performance is a Cause for Alarm, But Not Panic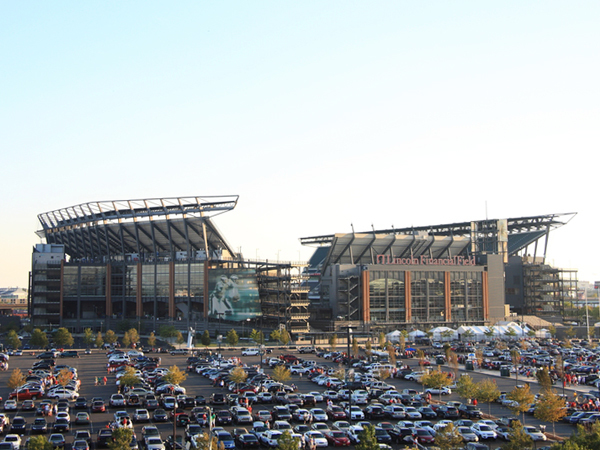 While the Eagles had a meltdown for the ages in Sunday's 21-17 loss to the visiting Carolina Panthers, anybody suggesting this season is over, is simply pulling the plug way too soon.

Nobody expected the Eagles to be 3-4 at this point, but a common theme of this column is that the NFC East is the weakest it has been in sometime.

Yes, Washington leads with a 4-2 record, but the Eagles still have two games against the Redskins. Dallas is 3-4, including 0-4 on the road. The Cowboys, in a desperate move traded a first round draft pick to Oakland for receiver Amari Cooper on Monday.

While Cooper should help the team, if he is able to stay healthy after suffering a concussion this season, the Cowboys third-year quarterback Dak Prescott, hasn't played well since his rookie season. Can he be a winning NFL quarterback?

At least the Eagles know that Carson Wentz can be a franchise QB, but for all his glowing stats, Wentz and the offense haven't been putting a lot of points on the board.

The last drive against Carolina is an example of Wentz and the offense failing to seal the deal. The Eagles had a 3rd-and-2 from the Carolina 14-yard line with 31 seconds left. Went threw an incomplete pass on third down and then fumbled on fourth down.

Article continues below

---
advertisement


---


Game over.

But season over?

Not so fast.

The Eagles could still very well qualify for the playoffs, but the margin for error has lessened. The chance to get in as a wild card keeps decreasing.

In the NFC, the Los Angeles Rams (7-0) are clearly the favorites and New Orleans (5-1) has the look of a serious contender. Both teams have explosive offenses, along with defenses that can be scored on.

Then again, Eagles can't be looking at the contenders in the NFC. The team has to worry about qualifying for the playoffs, something that seemed to be taken for granted, especially with how weak the NFC East is.

Against Carolina, the Eagles were outscored 21-0 in the fourth quarter. While defensive coordinator Jim Schwartz was roundly criticized, and rightly so for having his defense playing passively, the players also have to share the blame.

The Eagles defense, which was so strong in pitching a shutout the first three quarters, looked out of gas in the fourth. One has to question the team's conditioning when being outplayed so soundly and looking so tired in the final quarter.

It is also apparent how much the Eagles miss safety Rodney McLeod, who was placed on injured reserve after undergoing knee surgery. He suffered the injury in the third game of the season.

McLeod and Malcolm Jenkins comprised one of the top safety tandems in the NFL.

The Eagles secondary has become a major concern.

Now the Eagles head to London and face the equally disappointing Jacksonville Jaguars. A year after losing a nail-biter to the New England Patriots in the AFC championship game, Jacksonville is 3-4 and has lost three in a row.

Jacksonville was supposed to have one of the top defenses in the NFL, but there have been holes, and the offense has been even worse.

QB Blake Bortles was benched in the Sunday's 20-7 loss to Houston. On Monday it was announced that Bortles will start against the Eagles.

It should be another tightly contested game and if the Eagles lose that, maybe the worry about this team will be justified, but for now, there is too much football and not many good teams to compete against in the NFL East.
© SouthJersey.com 2018. All rights reserved. This article or parts thereof may not be reprinted or reproduced by any other party without the express written consent of SouthJersey.com. For more information, please call 856-797-9910.


For more Local Sports features, visit our
South Jersey Sports
page.
Author:
Marc Narducci
Archives
---
South Jersey Happy Hour Guide
Whole Hearted
Fully Focused
Giant Steps Forward
Defying History
Names to Know
The King of Rambling
6 Tips on a Restart for Your Finances
Staying the Course
A Burning Desire
Getting Personal
On the Home Front
Positive Energy
On the Move
Colleges and COVID-19
More...