Authorities ID South Jersey Detective Who Fatally Shot Teen In Vineland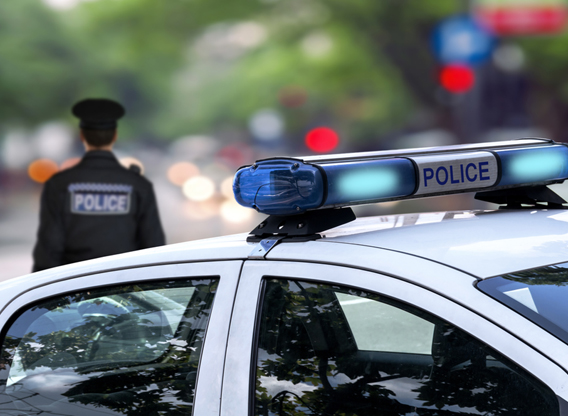 The New Jersey Attorney General's Office has identified the South Jersey detective involved in a fatal police-involved shooting in Vineland earlier this month.
It happened on Oct. 18 in the parking lot of Just for Wheels Car, Truck and Van Rental located in the 2500 block of South Delsea Drive.
Authorities say detectives from the Cape May County prosecutor's office and Lower Township police were conducting a law enforcement operation at the time.
One of the detectives, identified as Detective John Caccia of the Cape May County Prosecutor's Office, shot 19-year-old Jacob Servais of Millville, who was pronounced dead at a local hospital.
The attorney general's office says Caccia fired his service weapon three times.
"I was terrified. I wasn't aware of which direction the shots were coming from," said one witness who didn't want to be identified.
She says police shot Servais through the windshield of his car. The car then lost control, moving in reverse into the neighboring parking lot where she was standing and could see the young man's face.
"He wasn't looking at nothing when he came around. I think he might have been gone at that point because when I saw him, he was just really stiff and his arms were like, and he wasn't moving," said the witness.
CBS3 has learned Servais had an outstanding bench warrant from Gloucester County. He was facing several charges including reckless death by auto for a police chase in June where he crashed, killing his 17-year-old passenger.
It's unclear if Servais was armed.
"The nature of any resistance and the use of any weapon on the part of Mr. Servais remain the subject of that ongoing investigation, and no further information will be released at this time," The attorney general's office says.
Article continues below
---
advertisement


---
Author:
https://philadelphia.cbslocal.com/2018/10/31/authorities-id-south-jersey-detective-who-fatally-shot-teen-in-vineland/
Archives
---
South Jersey Coronavirus (COVID-19) Developments (February 26)
South Jersey Coronavirus (COVID-19) Developments (February 23)
South Jersey Coronavirus (COVID-19) Developments (February 19)
South Jersey Coronavirus (COVID-19) Developments (February 12)
South Jersey Coronavirus (COVID-19) Developments (February 5)
South Jersey Coronavirus (COVID-19) Developments (February 1)
South Jersey Coronavirus (COVID-19) Developments (January 29)
South Jersey Coronavirus (COVID-19) Developments (January 28)
South Jersey Coronavirus (COVID-19) Developments (January 22)
South Jersey Coronavirus (COVID-19) Developments (January 21)
South Jersey Coronavirus (COVID-19) Developments (January 14)
South Jersey Coronavirus (COVID-19) Developments (January 8)
South Jersey Coronavirus (COVID-19) Developments (January 4)
South Jersey Coronavirus (COVID-19) Developments (December 23)
South Jersey Coronavirus (COVID-19) Developments (December 21)
More Articles