4 Teens Arrested Following Carjacking In Winslow Township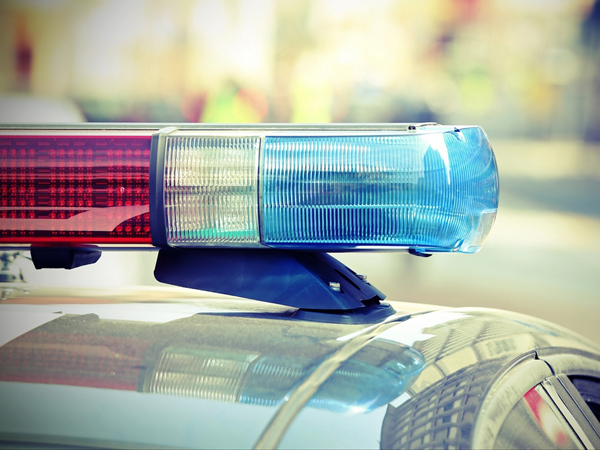 Authorities say four teenagers were arrested following a carjacking in the Tansboro section of Winslow Township on Monday.
Winslow Police say the victim met the suspects at a gas station in Sicklerville shortly before 4:30 p.m. Police say once inside his vehicle, one of the suspects pointed a gun at him and demanded he drive them to Dunham Loop.
The victim was able to run from the vehicle when they stopped at a residence on Dunham Loop and police were contacted.
When police arrived, the four suspects fled the vehicle on foot towards a wooded area. Two of the suspects were captured within a half-mile of the car, while the remaining two suspects were apprehended in a field near Penbryn Road.
During the pursuit, a Winslow officer sustained a deep cut to his hand as he climbed a 7-foot-tall fence. The officer continued the chase and was able to capture one of the suspects.
Police say an imitation firearm was recovered from the vehicle.
The suspects have been charged with robbery, carjacking, aggravated assault, terroristic threats and other additional charges.
Two of the suspects have been identified as Isiah Livingston and Supreme Gardner-Rigby, both 18 years of age and from Sicklerville. The other two suspects are 17 years of age and also from Sicklerville.
Livingston and Gardner-Rigby were remanded to the Camden County Correctional Facility, while the two juveniles are being held at the Lakeland Complex.
The injured officer was treated and released after receiving 10 stitches to his hand.
Article continues below
---
advertisement


---
Author:
https://philadelphia.cbslocal.com/2018/10/31/police-4-teens-arrested-following-carjacking-in-winslow-township/
Archives
---
South Jersey Coronavirus (COVID-19) Developments (February 26)
South Jersey Coronavirus (COVID-19) Developments (February 23)
South Jersey Coronavirus (COVID-19) Developments (February 19)
South Jersey Coronavirus (COVID-19) Developments (February 12)
South Jersey Coronavirus (COVID-19) Developments (February 5)
South Jersey Coronavirus (COVID-19) Developments (February 1)
South Jersey Coronavirus (COVID-19) Developments (January 29)
South Jersey Coronavirus (COVID-19) Developments (January 28)
South Jersey Coronavirus (COVID-19) Developments (January 22)
South Jersey Coronavirus (COVID-19) Developments (January 21)
South Jersey Coronavirus (COVID-19) Developments (January 14)
South Jersey Coronavirus (COVID-19) Developments (January 8)
South Jersey Coronavirus (COVID-19) Developments (January 4)
South Jersey Coronavirus (COVID-19) Developments (December 23)
South Jersey Coronavirus (COVID-19) Developments (December 21)
More Articles