Atlantic City Mayor, Councilman Being Investigated After Alleged Fight At Casino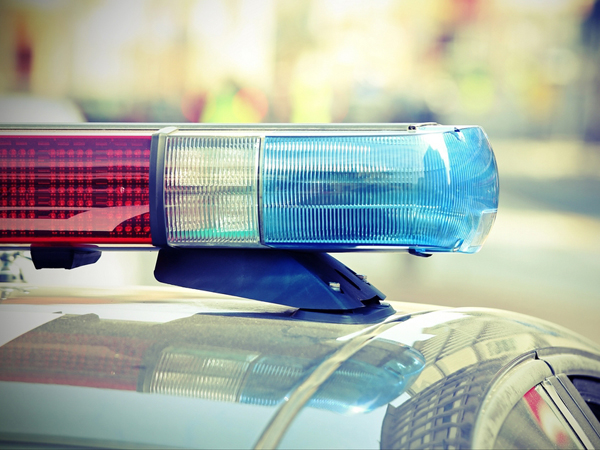 Since taking office earlier this year, Atlantic City Mayor Frank Gilliam has boasted of a city heading in the right direction. But appears things went personally askew for him over the weekend during an alleged fight at the Golden Nugget Casino Hotel.
The Atlantic County Prosecutor's Office says they are reviewing an incident at the casino that involved Gilliam and Councilman Jeffree Fauntleroy II. According to the Press of Atlantic City, Gilliam and Fauntleroy were fist fighting with some other men outside the Haven Nightclub around 2:20 in the morning. The Golden Nugget is not commenting, other than to confirm they've turned over security video to the prosecutor's office.
CBS3 stopped by Gilliam's home Monday since city offices are closed for Veterans Day. No answer and no success reaching him on his cell phone.
City Council President Marty Small, who would lead the city should the mayor hypothetically be removed or step down, said in a statement, "I have absolutely no comment on the matter, city council's focus is on the 2019 budget with the goal of decreasing taxes and give our taxpayers and business continued relief."
"As every citizen probably has, I've heard about it. I don't have any comment, I don't know the specifics of it. What we're focused on today is our veterans and they will continue to be the central focus and the other things will work themselves out," said Councilman Kaleem Shabazz.
Atlantic City police will not comment and any complaint for simple assault could be filed in municipal court Tuesday. Atlantic City government remains under state supervision by the Department of Community Affairs.
"The allegations are troubling and we understand law enforcement is looking into it. We are committed to continued progress in Atlantic City and are working to make sure that happens," said Lt. Governor Sheila Oliver.
Article continues below
---
advertisement


---
Author:
https://philadelphia.cbslocal.com/2018/11/12/atlantic-city-mayor-councilman-being-investigated-in-incident-at-casino-prosecutors/
Archives
---
South Jersey Coronavirus (COVID-19) Developments (February 26)
South Jersey Coronavirus (COVID-19) Developments (February 23)
South Jersey Coronavirus (COVID-19) Developments (February 19)
South Jersey Coronavirus (COVID-19) Developments (February 12)
South Jersey Coronavirus (COVID-19) Developments (February 5)
South Jersey Coronavirus (COVID-19) Developments (February 1)
South Jersey Coronavirus (COVID-19) Developments (January 29)
South Jersey Coronavirus (COVID-19) Developments (January 28)
South Jersey Coronavirus (COVID-19) Developments (January 22)
South Jersey Coronavirus (COVID-19) Developments (January 21)
South Jersey Coronavirus (COVID-19) Developments (January 14)
South Jersey Coronavirus (COVID-19) Developments (January 8)
South Jersey Coronavirus (COVID-19) Developments (January 4)
South Jersey Coronavirus (COVID-19) Developments (December 23)
South Jersey Coronavirus (COVID-19) Developments (December 21)
More Articles