Woman Assaulted While Running In Park In Mount Ephraim, Police Say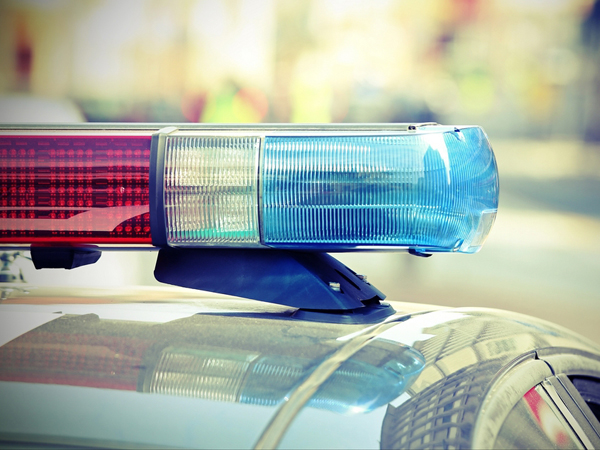 A woman in Mount Ephraim was assaulted while running around the track at Haddon Lake Park, according to police.
Police were called to the park on Nov. 11 at approximately 7 p.m.
A woman reported that while running the track, she was grabbed from behind by an unknown male. After a struggle, the victim was able to get away from the assailant while suffering only minor scrapes and abrasions.
As she fled the scene, she witnessed the man run into a wooded area near the Mount Ephraim Little League baseball fields. The victim describes the suspect as a male wearing a puffy, black hooded-sweatshirt, black pants, possibly a mask and black shoes.
The Oaklyn Police Department's K-9 unit quickly arrived to assist with the search and officials found a male fitting the description of the assailant.
The male was taken into custody, questioned and later released with unrelated charges. He is considered a suspect but has not been directly tied to or charged with the assault at this time, according to police.
Anyone with information is asked to contact Sgt. Jason Dobleman at jdobleman@mountephraimpd.com or Mount Ephraim Police dispatch at 856-931-2220.
Mount Ephraim Police also relayed some safety tips to runners:
Article continues below
---
advertisement


---
•
Try to refrain from running during night or low light hours. If you must, carry a flashlight or head mounted light to light your route and help you maintain awareness of your surroundings. Running at night should never be done in areas you are unfamiliar with.
• Always try to run in pairs. Even if you don't have a running partner, try to stay within visual and audible distances from other runners / walkers and be aware of warnings or signals of danger from those around you.
• Reduce the volume of your audio components or remove them from your running experience all together. Hearing is as important as seeing, especially when running alone or at night.
• Prepare your phone for a quick and easy 9-1-1 call. Most mobile devices have features that allow a series of button presses or just a verbal command, to dial 9-1-1. Take advantage of those features to ensure that dialing 9-1-1 can be done quickly and with relative ease. DO NOT HESITATE to call 9-1-1 in any situation where you feel that you or a fellow runner is in danger or distress.
• NJ law (2C:39-6) permits the carrying of pepper spray by adults for self-defense purposes (with restrictions). "Any person 18 years of age or older who has not been convicted of a felony, may possess for the purpose of personal self-defense, one pocket-sized device which contains and releases not more than ¾ of an ounce of chemical substance not capable of lethal use or of inflicting serious bodily injury, but rather is intended to produce temporary physical discomfort or disability through being vaporized or otherwise dispensed into the air."
Author:
https://philadelphia.cbslocal.com/2018/11/13/woman-assaulted-while-running-in-park-in-mount-ephraim-police-say/
Archives
---
South Jersey Coronavirus (COVID-19) Developments (February 26)
South Jersey Coronavirus (COVID-19) Developments (February 23)
South Jersey Coronavirus (COVID-19) Developments (February 19)
South Jersey Coronavirus (COVID-19) Developments (February 12)
South Jersey Coronavirus (COVID-19) Developments (February 5)
South Jersey Coronavirus (COVID-19) Developments (February 1)
South Jersey Coronavirus (COVID-19) Developments (January 29)
South Jersey Coronavirus (COVID-19) Developments (January 28)
South Jersey Coronavirus (COVID-19) Developments (January 22)
South Jersey Coronavirus (COVID-19) Developments (January 21)
South Jersey Coronavirus (COVID-19) Developments (January 14)
South Jersey Coronavirus (COVID-19) Developments (January 8)
South Jersey Coronavirus (COVID-19) Developments (January 4)
South Jersey Coronavirus (COVID-19) Developments (December 23)
South Jersey Coronavirus (COVID-19) Developments (December 21)
More Articles