Turtles Washing Up 'Cold-Stunned' At Jersey Shore As Wintry Weather Arrives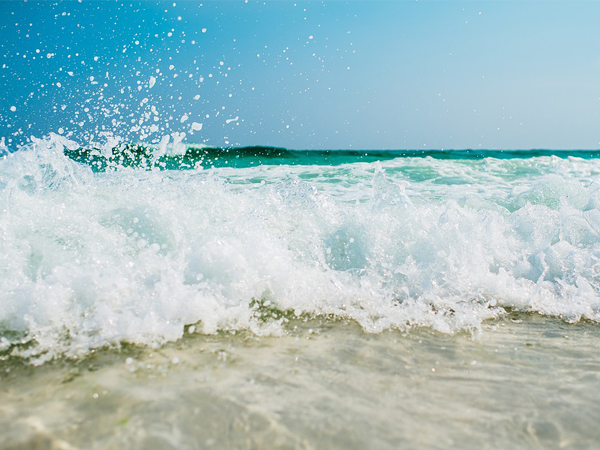 Turtles are washing ashore along the East Coast according to officials at the Marine Mammal Stranding Center (MMSC) in Brigantine, New Jersey.
"Now that the colder weather is setting in, please remember that turtles will sometimes strand as a result of being cold-stunned," officials explain.
Cold-stunning is a reaction that turtles have when exposed to cold temperatures for an extended period of time. Turtles can't acclimate to temperatures below the mid-60s and must migrate towards warmer waters to stay safe.
"If turtles don't make their way down south, they'll be subject to cold stunning," explains Bob Schoelkopf, the director of the Marine Mammal Stranding Center. "It happens every winter."
Over 70 volunteers help the MMSC in their mission to respond efficiently to cases of stranded marine life. They work alongside experts to identify animals along 1,800 miles of the coastline in order to perform rescues. At times, they're occupied with taking care of as many 25 cases at once.
"Volunteers are really invaluable to us to help us along with our work," explains Schoelkopf, who adds that the volunteers are often their first responders considering the center has 3 stranding technicians on their staff.
Already, officials up north have responded to over 90 turtle rescues in New England and reports have begun to pick up further down along the East Coast according to Schoelkopf.
As the cold weather settles in for the tri-state area, Schoelkopf and his crew have already responded to several reports of various strandings.
On Saturday, a stranding technician from the team was responding to a call regarding a deceased dolphin as well as a stranded turtle on Long Beach Island.
It is especially important to note that while the turtles might appear lifeless, they are still alive.
Officials say you should not attempt to warm up a stranded turtle if you come across one. If mishandled, even by well-meaning citizens, a turtle could die and officials want the public to know to instead call them immediately.
With all the casinos and tourist attractions at the Jersey Shore, Schoelkopf reminds visitors that as winter arrives and marine life continues to migrate away from colder northern climates even seal sightings are likely to happen.
"They are wild animals, not pets," says Schoelkopf, who wants the public to be mindful not to approach any wildlife found along the shore.
Officials also want the public to keep in mind that they should keep a safe distance from wildlife and always keep pets away from them as seal bites can be especially nasty.
Anyone that comes across a stranded turtle is urged to call the MMSC at 609-266-0538.
Article continues below
---
advertisement


---
Author:
https://philadelphia.cbslocal.com/2018/11/17/turtles-washing-ashore-cold-stunned-as-wintry-weather-arrives/
Archives
---
South Jersey Coronavirus (COVID-19) Developments (February 26)
South Jersey Coronavirus (COVID-19) Developments (February 23)
South Jersey Coronavirus (COVID-19) Developments (February 19)
South Jersey Coronavirus (COVID-19) Developments (February 12)
South Jersey Coronavirus (COVID-19) Developments (February 5)
South Jersey Coronavirus (COVID-19) Developments (February 1)
South Jersey Coronavirus (COVID-19) Developments (January 29)
South Jersey Coronavirus (COVID-19) Developments (January 28)
South Jersey Coronavirus (COVID-19) Developments (January 22)
South Jersey Coronavirus (COVID-19) Developments (January 21)
South Jersey Coronavirus (COVID-19) Developments (January 14)
South Jersey Coronavirus (COVID-19) Developments (January 8)
South Jersey Coronavirus (COVID-19) Developments (January 4)
South Jersey Coronavirus (COVID-19) Developments (December 23)
South Jersey Coronavirus (COVID-19) Developments (December 21)
More Articles