Woman Accused Of GoFundMe Scam Involving Homeless Vet Duped By Boyfriend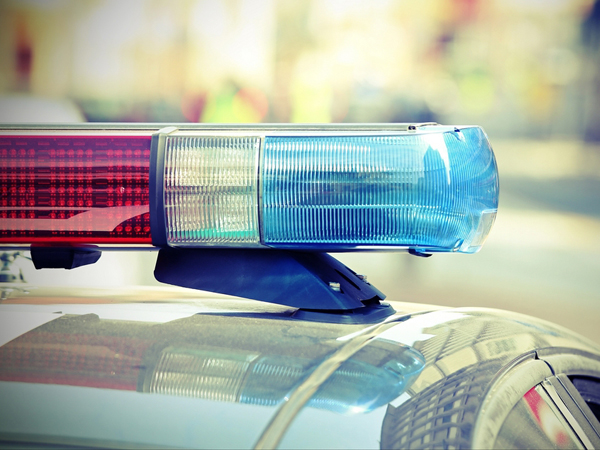 An attorney for a woman charged with scamming GoFundMe donors with a story about a homeless veteran says she was duped by her former boyfriend.
James Gerrow tells "Good Morning America" that Mark D'Amico was "calling the shots."
Gerrow says Katelyn McClure thought she was helping Marine vet Johnny Bobbitt.
McClure and D'Amico are charged with conspiracy and theft by deception.
Authorities allege they conspired with Bobbitt to concoct a feel-good story about Bobbitt giving McClure his last $20 when her car ran out of gas.
They raised $400,000, which authorities say was spent on luxury items and casino trips.
Bobbitt also faces charges.
"The entire campaign was predicated on a lie," said Burlington County Prosecutor Scott Coffina. "Less than an hour after the GoFundMe campaign went live, McClure, in a text exchange with a friend, stated that the story about Bobbitt assisting her was 'completely made up.' She did not run out of gas on an I-95 off-ramp, and he did not spend his last $20 to help her. Rather, D'Amico, McClure and Bobbitt conspired to fabricate and promote a feel-good story that would compel donors to contribute to their cause."
It was unclear which attorney represents D'Amico. An attorney who was representing the couple last week declined to comment Monday on Gerrow's allegations.
Article continues below
---
advertisement


---
Author:
https://philadelphia.cbslocal.com/2018/11/19/woman-accused-of-gofundme-scam-involving-homeless-vet-duped-by-boyfriend-attorney-says/
Archives
---
South Jersey Coronavirus (COVID-19) Developments (February 26)
South Jersey Coronavirus (COVID-19) Developments (February 23)
South Jersey Coronavirus (COVID-19) Developments (February 19)
South Jersey Coronavirus (COVID-19) Developments (February 12)
South Jersey Coronavirus (COVID-19) Developments (February 5)
South Jersey Coronavirus (COVID-19) Developments (February 1)
South Jersey Coronavirus (COVID-19) Developments (January 29)
South Jersey Coronavirus (COVID-19) Developments (January 28)
South Jersey Coronavirus (COVID-19) Developments (January 22)
South Jersey Coronavirus (COVID-19) Developments (January 21)
South Jersey Coronavirus (COVID-19) Developments (January 14)
South Jersey Coronavirus (COVID-19) Developments (January 8)
South Jersey Coronavirus (COVID-19) Developments (January 4)
South Jersey Coronavirus (COVID-19) Developments (December 23)
South Jersey Coronavirus (COVID-19) Developments (December 21)
More Articles