3 South Jersey Vape Shops Charged With Selling Nicotine Products To Minors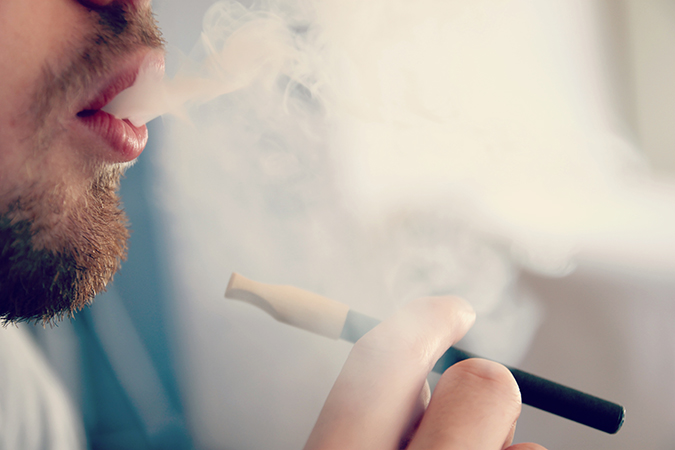 Police in South Jersey have charged three vape shops with selling tobacco-related products, specifically Juuls and pods containing nicotine, to minors. The Egg Harbor Township police announced the charges on Monday.
Police say the owners of The Jersey Vape Shop located at 2164 Ocean Heights Avenue, the Vape and Tobacco Shop located at 6501 Delilah Road and EHT Tobacco & Convenience located 6105 West Jersey Avenue were issued summonses to appear in municipal court for selling tobacco related products to persons under 21 years of age.
The investigation began after police received complaints from parents and school officials regarding the alleged sales of vaping products to minors.

Author:
https://philadelphia.cbslocal.com/2018/11/26/police-three-south-jersey-vape-shops-charged-with-selling-nicotine-products-to-minors/
Archives
---
South Jersey Coronavirus (COVID-19) Developments (February 26)
South Jersey Coronavirus (COVID-19) Developments (February 23)
South Jersey Coronavirus (COVID-19) Developments (February 19)
South Jersey Coronavirus (COVID-19) Developments (February 12)
South Jersey Coronavirus (COVID-19) Developments (February 5)
South Jersey Coronavirus (COVID-19) Developments (February 1)
South Jersey Coronavirus (COVID-19) Developments (January 29)
South Jersey Coronavirus (COVID-19) Developments (January 28)
South Jersey Coronavirus (COVID-19) Developments (January 22)
South Jersey Coronavirus (COVID-19) Developments (January 21)
South Jersey Coronavirus (COVID-19) Developments (January 14)
South Jersey Coronavirus (COVID-19) Developments (January 8)
South Jersey Coronavirus (COVID-19) Developments (January 4)
South Jersey Coronavirus (COVID-19) Developments (December 23)
South Jersey Coronavirus (COVID-19) Developments (December 21)
More Articles