2 Young Women Accused Of Beating Up Another Woman At Cherry Hill Wawa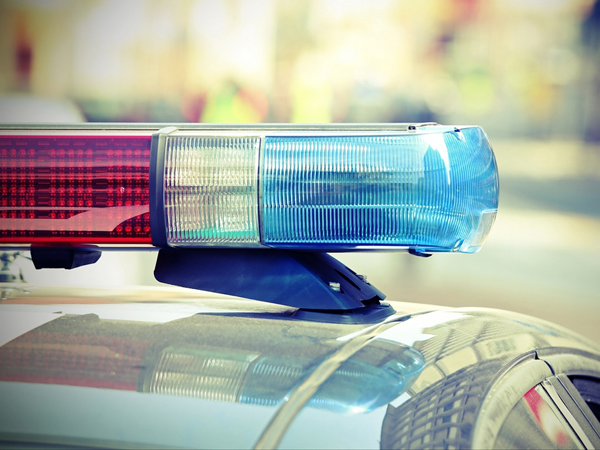 A disturbing attack was caught on camera inside a Wawa in Cherry Hill. Two young women are accused of beating up another woman and knocking her to the ground.
The video shows a young woman standing on the Wawa counter and spitting on an older woman. As bystanders try to intervene, a second woman also spits at the victim before viciously attacking her.
The beatdown continues until a Wawa employee runs around the counter, shouting at the attacker to stop.
The incident happened on Nov. 17, but Cherry Hill Police just discovered the video circulating on social media.
"Sickens my stomach," said Cherry Hill Police Chief William Monaghan. "It gives you a horrible feeling to see how and try to comprehend how a human being can act in such a way toward another human being, it's actually disgusting."
Police were able to arrest both young women at the scene, but Wawa surveillance did not capture video of the attack, so the suspects were issued disorderly persons summonses.
According to court documents, the suspects — Diamond Howard and Destiny Davis — both pleaded guilty in Cherry Hill Municipal Court Wednesday and received $200 fines.
Police say the attack started with the older woman asking the two younger ones to watch their profanity in the store. With this new video, police may up the charges.
"We have our detectives out trying to follow up to see if we can upgrade the charges on the two females and hold them accountable for what they did to this poor victim," said Monaghan.
Police are not releasing any information about the victim.
Article continues below
---
advertisement


---
Author:
https://philadelphia.cbslocal.com/2018/11/28/caught-on-camera-2-young-women-accused-of-beating-up-another-woman-at-cherry-hill-wawa/
Archives
---
South Jersey Coronavirus (COVID-19) Developments (February 26)
South Jersey Coronavirus (COVID-19) Developments (February 23)
South Jersey Coronavirus (COVID-19) Developments (February 19)
South Jersey Coronavirus (COVID-19) Developments (February 12)
South Jersey Coronavirus (COVID-19) Developments (February 5)
South Jersey Coronavirus (COVID-19) Developments (February 1)
South Jersey Coronavirus (COVID-19) Developments (January 29)
South Jersey Coronavirus (COVID-19) Developments (January 28)
South Jersey Coronavirus (COVID-19) Developments (January 22)
South Jersey Coronavirus (COVID-19) Developments (January 21)
South Jersey Coronavirus (COVID-19) Developments (January 14)
South Jersey Coronavirus (COVID-19) Developments (January 8)
South Jersey Coronavirus (COVID-19) Developments (January 4)
South Jersey Coronavirus (COVID-19) Developments (December 23)
South Jersey Coronavirus (COVID-19) Developments (December 21)
More Articles