Homeless Man In Alleged GoFundeMe Scam Waives Extradition Back To New Jersey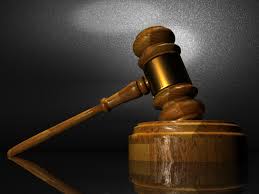 A homeless man in a viral alleged GoFundMe scam waived extradition back to New Jersey Thursday.
The homeless man from Philadelphia allegedly schemed with a New Jersey couple to scam GoFundMe donors out of more than $400,000.
Johnny Bobbitt announced his decision during a court hearing Thursday in Philadelphia. But the Marine vet won't be sent back to New Jersey until he attends a probation violation hearing that's scheduled for Monday in Philadelphia.
Burlington County prosecutors say Bobbitt conspired with Katelyn McClure and her former boyfriend, Mark D'Amico, to concoct a feel-good story about Bobbitt giving McClure his last $20 when her car ran out of gas. They raised $400,000, which authorities say was spent on luxury items and casino trips.
McClure's lawyer has said she was duped by D'Amico, while his lawyer has denied such claims.

Author:
https://philadelphia.cbslocal.com/2018/11/29/homeless-man-in-alleged-gofundeme-scam-waives-extradition-back-to-new-jersey/
Archives
---
South Jersey Coronavirus (COVID-19) Developments (February 26)
South Jersey Coronavirus (COVID-19) Developments (February 23)
South Jersey Coronavirus (COVID-19) Developments (February 19)
South Jersey Coronavirus (COVID-19) Developments (February 12)
South Jersey Coronavirus (COVID-19) Developments (February 5)
South Jersey Coronavirus (COVID-19) Developments (February 1)
South Jersey Coronavirus (COVID-19) Developments (January 29)
South Jersey Coronavirus (COVID-19) Developments (January 28)
South Jersey Coronavirus (COVID-19) Developments (January 22)
South Jersey Coronavirus (COVID-19) Developments (January 21)
South Jersey Coronavirus (COVID-19) Developments (January 14)
South Jersey Coronavirus (COVID-19) Developments (January 8)
South Jersey Coronavirus (COVID-19) Developments (January 4)
South Jersey Coronavirus (COVID-19) Developments (December 23)
South Jersey Coronavirus (COVID-19) Developments (December 21)
More Articles