FBI Officials Raid Atlantic City Mayor Frank Gilliam's Home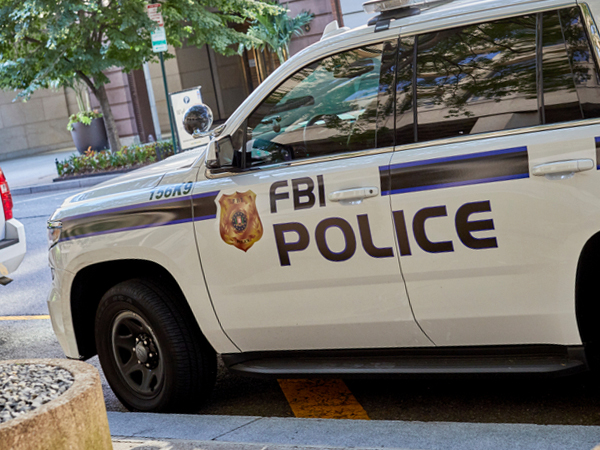 Officials are searching the home of Atlantic City Mayor Frank Gilliam. Federal Agents were seen entering Gilliam's home on the 1400 block of North Ohio Avenue on Monday morning.
FBI and IRS agents were tight lipped when it came to details surrounding the search warrant.
It's still unclear what prompted the warrant at Mayor Frank Gilliam's home.
Neighbors were left in shock.
"I wasn't expecting this at eight o'clock this morning, I woke up and opened my window and I'm like oh my goodness. I see so many police cars, so many FBI cars," said Gilliam's neighbor Nia Wright.
Once federal agents left, Mayor Gilliam wasn't too far behind.
He also wasn't interested in answering any questions.
This isn't the first time Mayor Gilliam has been in the news. Just three weeks ago, Mayor Gilliam and Councilman Jeffree Fauntleroy were caught fighting outside of a nightclub.
An investigation had reviewed a brawl outside the Golden Nugget Casino in November. Although the pair are not facing criminal charges at this time, they still have citizen's complaints filed against them.
Those concerns will be addressed in Municipal Court in North Wildwood on Dec. 11.
However, Atlantic City Democratic Committee has called for the resignations of the two Democratic lawmakers.
"This alleged conduct is disgraceful and extremely disturbing and should not go without reproach," the committee said in a statement.
The resolution asks the governor or lieutenant governor to use "executive power" to suspend and remove them from office.
Some residents are also calling for his resignation.
"He should step down," said one resident.
Still, residents are left with more questions than answers leaving some to think Mayor Gilliam may not be cut out for the job.
"What kind of examples are you setting for young children and for everybody who lives there," added a resident.
The mayor's office would not comment on the recent incidents involving the mayor.
Article continues below
---
advertisement


---
Author:
https://philadelphia.cbslocal.com/2018/12/03/fbi-officials-raid-atlantic-city-mayor-frank-gilliams-home/
Archives
---
South Jersey Coronavirus (COVID-19) Developments (February 26)
South Jersey Coronavirus (COVID-19) Developments (February 23)
South Jersey Coronavirus (COVID-19) Developments (February 19)
South Jersey Coronavirus (COVID-19) Developments (February 12)
South Jersey Coronavirus (COVID-19) Developments (February 5)
South Jersey Coronavirus (COVID-19) Developments (February 1)
South Jersey Coronavirus (COVID-19) Developments (January 29)
South Jersey Coronavirus (COVID-19) Developments (January 28)
South Jersey Coronavirus (COVID-19) Developments (January 22)
South Jersey Coronavirus (COVID-19) Developments (January 21)
South Jersey Coronavirus (COVID-19) Developments (January 14)
South Jersey Coronavirus (COVID-19) Developments (January 8)
South Jersey Coronavirus (COVID-19) Developments (January 4)
South Jersey Coronavirus (COVID-19) Developments (December 23)
South Jersey Coronavirus (COVID-19) Developments (December 21)
More Articles