1 Dead, 2 Injured Following 2 Vehicle Accident In Blackwood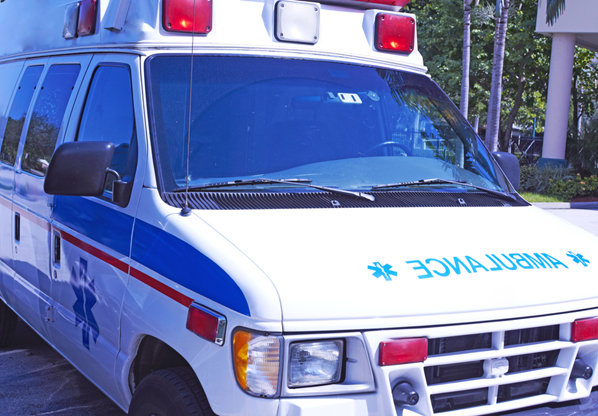 Police are investigating a fatal two vehicle accident in Blackwood, New Jersey. Officers responded to the intersection of Erial Road and Douglas Avenue at 6:18 p.m. after both vehicles were reportedly overturned and blocking the roadway.
When officers arrived to the scene they found the driver of one of the vehicles in stable condition with a minor injury, he was able to exit the vehicle himself.
The driver of the second vehicle was found unconscious and had to be removed from the vehicle by firefighters with the assistance of Gloucester Township EMS and Virtua Paramedics.
Crews located a passenger in the second vehicle who was able to be assisted exiting the vehicle. The injuries the passenger sustained are unknown at this time.
All parties involved were transferred to an area hospital.
As a result of the crash, the driver of the second vehicle succumbed to his injuries at the hospital.
The identities of those involved have not been released at this time.
The crash is being investigated by the Gloucester Township Serious Crash Investigation Team.

Author:
https://philadelphia.cbslocal.com/2018/12/05/police-1-dead-2-injured-following-2-car-crash-in-blackwood/
Archives
---
South Jersey Coronavirus (COVID-19) Developments (February 26)
South Jersey Coronavirus (COVID-19) Developments (February 23)
South Jersey Coronavirus (COVID-19) Developments (February 19)
South Jersey Coronavirus (COVID-19) Developments (February 12)
South Jersey Coronavirus (COVID-19) Developments (February 5)
South Jersey Coronavirus (COVID-19) Developments (February 1)
South Jersey Coronavirus (COVID-19) Developments (January 29)
South Jersey Coronavirus (COVID-19) Developments (January 28)
South Jersey Coronavirus (COVID-19) Developments (January 22)
South Jersey Coronavirus (COVID-19) Developments (January 21)
South Jersey Coronavirus (COVID-19) Developments (January 14)
South Jersey Coronavirus (COVID-19) Developments (January 8)
South Jersey Coronavirus (COVID-19) Developments (January 4)
South Jersey Coronavirus (COVID-19) Developments (December 23)
South Jersey Coronavirus (COVID-19) Developments (December 21)
More Articles