Route 55 In Washington Township Reopens After Shutting Down For Hours Due To Overturned Tractor-Trailer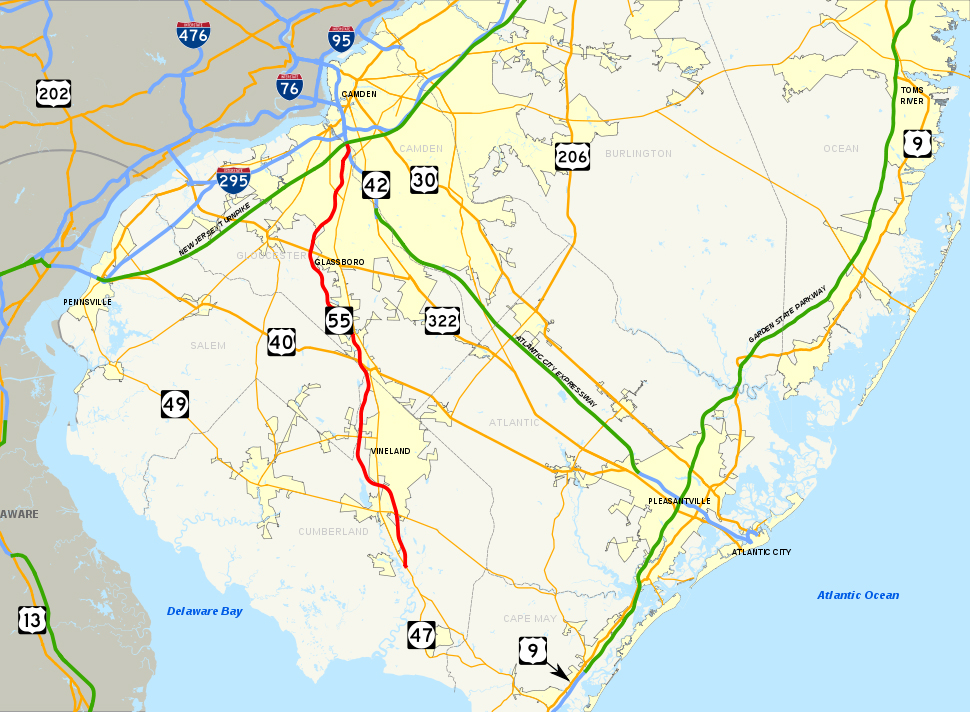 A portion of Route 55 in Washington Township was closed for several hours Wednesday after a tractor-trailer overturned.
The accident happened on Route 55 southbound, just north of Woodbury Glassboro Road, shortly before 2:30 p.m.
Fuel spilled onto the road after the tractor-trailer overturned, shutting down the area for nearly eight hours. The road reopened just after 10:30 p.m.
Route 55 northbound was not affected.
There were no reported injuries.

Author:
https://philadelphia.cbslocal.com/2018/12/05/portion-of-route-55-in-washington-township-closed-following-overturned-tractor-trailer/
Archives
---
South Jersey Coronavirus (COVID-19) Developments (February 26)
South Jersey Coronavirus (COVID-19) Developments (February 23)
South Jersey Coronavirus (COVID-19) Developments (February 19)
South Jersey Coronavirus (COVID-19) Developments (February 12)
South Jersey Coronavirus (COVID-19) Developments (February 5)
South Jersey Coronavirus (COVID-19) Developments (February 1)
South Jersey Coronavirus (COVID-19) Developments (January 29)
South Jersey Coronavirus (COVID-19) Developments (January 28)
South Jersey Coronavirus (COVID-19) Developments (January 22)
South Jersey Coronavirus (COVID-19) Developments (January 21)
South Jersey Coronavirus (COVID-19) Developments (January 14)
South Jersey Coronavirus (COVID-19) Developments (January 8)
South Jersey Coronavirus (COVID-19) Developments (January 4)
South Jersey Coronavirus (COVID-19) Developments (December 23)
South Jersey Coronavirus (COVID-19) Developments (December 21)
More Articles