'Wonderful' Kindergarten Teacher Dies In 2-Vehicle Accident In Blackwood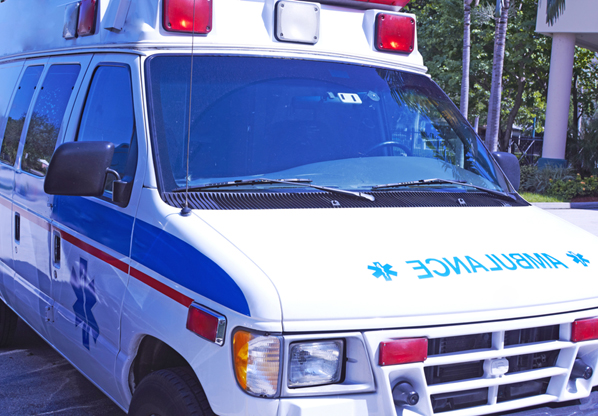 Officials have identified the woman who died as a result of a two-vehicle accident as Michelle Barrett. Officers responded to the accident at the intersection of Erial Road and Douglas Avenue at 6:18 p.m. Tuesday in Blackwood.
Barrett, 46 of Blackwood, taught for 20 years at Chews Elementary School. The loss of Barrett has left an impact on those in the Gloucester Township community.
"Mrs. Barrett was a dedicated educator and well-respected member of the Chews Elementary School staff," said superintendent John Bilodeau in a statement.
Mayor David R. Mayer also addressed the passing of Barrett and recognized her reputation as a "wonderful teacher."
"She certainly left her mark on education and the lives of many here in Gloucester Township," says Mayor Mayer.
According to officials, Barrett was found unconscious in her vehicle and had to be extricated by first responders. She died later at an area hospital.
A passenger assisted from the same vehicle and the driver of the other vehicle were both treated at a hospital for their injuries, according to police. It is unknown what those injuries are at this time.
The crash is being investigated by the Gloucester Township Serious Crash Investigation Team.
Anyone who saw the crash or has information about it is asked to call Gloucester Township police at 856-228-4500.
Article continues below
---
advertisement


---
Author:
https://philadelphia.cbslocal.com/2018/12/05/kindergarten-teacher-dies-in-2-vehicle-accident-in-blackwood/
Archives
---
South Jersey Coronavirus (COVID-19) Developments (February 26)
South Jersey Coronavirus (COVID-19) Developments (February 23)
South Jersey Coronavirus (COVID-19) Developments (February 19)
South Jersey Coronavirus (COVID-19) Developments (February 12)
South Jersey Coronavirus (COVID-19) Developments (February 5)
South Jersey Coronavirus (COVID-19) Developments (February 1)
South Jersey Coronavirus (COVID-19) Developments (January 29)
South Jersey Coronavirus (COVID-19) Developments (January 28)
South Jersey Coronavirus (COVID-19) Developments (January 22)
South Jersey Coronavirus (COVID-19) Developments (January 21)
South Jersey Coronavirus (COVID-19) Developments (January 14)
South Jersey Coronavirus (COVID-19) Developments (January 8)
South Jersey Coronavirus (COVID-19) Developments (January 4)
South Jersey Coronavirus (COVID-19) Developments (December 23)
South Jersey Coronavirus (COVID-19) Developments (December 21)
More Articles