Police ID Body Found Inside Burning Car Near Hamilton Mall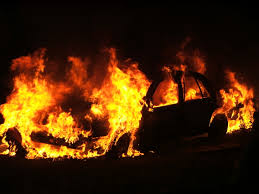 Police in Hamilton Township have identified a man found dead inside a burning car near the Hamilton Mall on Friday night.
Officers responded to a vehicle fire at approximately 5:58 p.m. on the 4400 block of the Black Horse Pike.
When they arrived, the body of 31-year-old Louis Dougherty, of Williamstown was found dead inside the charred vehicle.
Police say foul play is not suspected at this time.
Anyone who has any information about the incident is asked to contact the Township of Hamilton Police Department at 609-625-2700 x 1.

Author:
https://philadelphia.cbslocal.com/2018/12/18/police-mans-body-found-in-car-fully-engulfed-in-flames-in-hamilton-township/
Archives
---
South Jersey Coronavirus (COVID-19) Developments (February 26)
South Jersey Coronavirus (COVID-19) Developments (February 23)
South Jersey Coronavirus (COVID-19) Developments (February 19)
South Jersey Coronavirus (COVID-19) Developments (February 12)
South Jersey Coronavirus (COVID-19) Developments (February 5)
South Jersey Coronavirus (COVID-19) Developments (February 1)
South Jersey Coronavirus (COVID-19) Developments (January 29)
South Jersey Coronavirus (COVID-19) Developments (January 28)
South Jersey Coronavirus (COVID-19) Developments (January 22)
South Jersey Coronavirus (COVID-19) Developments (January 21)
South Jersey Coronavirus (COVID-19) Developments (January 14)
South Jersey Coronavirus (COVID-19) Developments (January 8)
South Jersey Coronavirus (COVID-19) Developments (January 4)
South Jersey Coronavirus (COVID-19) Developments (December 23)
South Jersey Coronavirus (COVID-19) Developments (December 21)
More Articles