Seagull Classic Showed South Jersey Basketball at its Best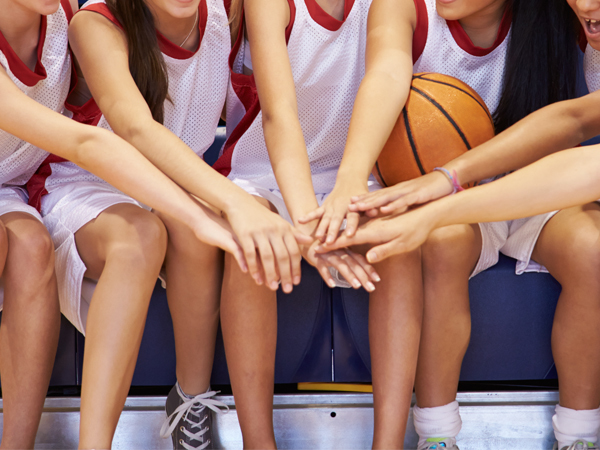 The recently completed Seagull Classic that was staged at Holy Spirit, showcased some of the top South Jersey boys' and girls' basketball teams. From the boys' side, it showed that many teams that are competing for the top spot in South Jersey, had strong showings.

Haddonfield, which entered the week as the consensus No. 1 team in South Jersey, beat perennial state power Linden, 49-37. What made that win even more impressive is that Haddonfield has been playing without its top performer since the second game of the year when point guard Mike DePersia suffered a wrist injury.

DePersia was a first-team all-South Jersey selection as a junior and his absence is huge. Yet the Bulldogs improved to 8-0. Dan Fleming, a 6-foot-7 senior, has taken his game up another notch this year and he had 25 points and seven rebounds against Linden, shooting 9 of 16 from the field.

Maybe the most impressive win by a South Jersey boys' team in the Seagull belonged to Wildwood Catholic, which defeated the Patrick School, 56-42. The Patrick School is annually one of the top programs in the state and entered the game ranked No. 4 in New Jersey by NJ.com.

Article continues below

---
advertisement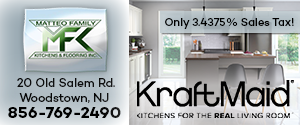 ---


Taj Thweatt, a 6-7, junior, had a monster game for Wildwood Catholic. He contributed 30 points, 13 rebounds, three blocked shots and two steals. Thweatt shot 11 for 18 from the field, including 1 of 3 from three-point range.

Wildwood Catholic has one of the best junior frontcourt combos in the state with 6-6 junior Jahill White joining Thweatt. Against St. Patrick, white had 18 points and seven rebounds.

If anybody is counting, that meant White and Thweatt scored 48 of the Crusaders 56 points. More balance will be needed, but Wildwood Catholic will continue to vie for that top spot in South Jersey.

So will Camden, which owns an earlier 57-51 win over Wildwood Catholic and just fell short in a 64-59 loss to the Patrick School in the Seagull Classic. That game was tied entering the fourth quarter.

Camden was led in the loss by 6-8 junior Nate Ware, who scored 15 points, hitting 6 of 12 from the field and 3 of four from the foul line. He also had 10 rebounds, three assists, and a block and steal.

Taquan Woodley, a 6-6 sophomore, had 14 points, 11 rebounds, and 5 blocked shots. He hit 6 of 8 from the field.

This is a young Camden team, but strong enough to make a deep run. The Panthers, like Haddonfield are in Group 2 and the two are likely to meet again. Last year Haddonfield beat Camden in the South Jersey Group 2 semifinals.

Right now Haddonfield, Camden and Wildwood Catholic have separated themselves at the top of South Jersey basketball. Others such as St. Augustine could get in the mix, but whether in victory or defeat, Haddonfield, Camden and Wildwood Catholic showed great potential in the Seagull Classic.

© SouthJersey.com 2018. All rights reserved. This article or parts thereof may not be reprinted or reproduced by any other party without the express written consent of SouthJersey.com. For more information, please call 856-797-9910.



For more Local Sports features, visit our

South Jersey Sports

page.
Author:
Marc Narducci
Archives
---
So You Wanna Be a Talk Show Host?
Go Figure!
A Viral Sensation
Here to Help
Health Care Roundup
Another Strong Year Expected in the WJFL Liberty Division
Bad for Busine$$?
Eagles Addition of Josh McCown Adds a Twist to the Backup Quarterback Situation
Jersey Shore Nightlife Guide
South Jersey Nightlife Guide
Haddonfield Sports Program Earns Top 10 National Ranking
South Jersey Happy Hour Guide
Lasting Impression
A Look at the South Jersey Football Group Pairings
Biz in Brief
More...