Eagles Showed Heart in Season-Ending Loss in New Orleans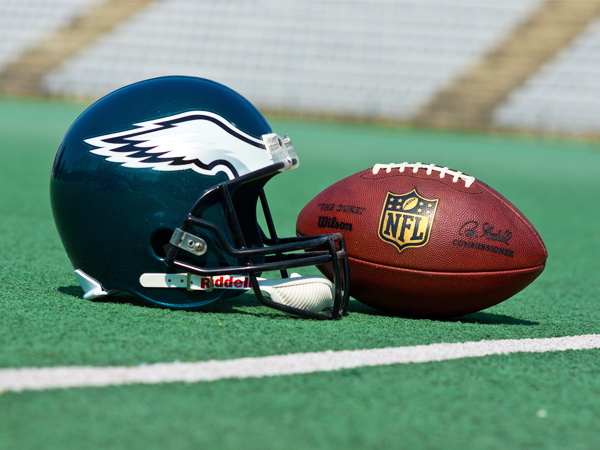 At least the Eagles went down fighting and even though the fans were disappointed in the outcome, nobody could question the effort.

The defending Super Bowl champs played their best football at the end of the season, but it wasn't quite enough against the top seeded New Orleans Saints.

Still, Sunday's 20-14 divisional loss at New Orleans showed what might have been for an Eagles team that just played a game opposite of its season.

In the game the Eagles started fast and then faded. The regular season was just the opposite. The Eagles were 4-6 after a humiliating 48-7 loss in New Orleans and at that point, virtually everybody counted them out of making the playoffs.

Yet they roared back to go 5-1 in their last six regular season games, with the lone loss a 29-23 OT defeat at Dallas.

Then the Eagles upset the Chicago Bears, 16-15 in the wild-card round. When the Eagles took a 14-0 first quarter lead over New Orleans, it looked like another upset was brewing.

The entire game changed when New Orleans converted a first down on a fake punt from its own 30-yard line in the second quarter.

Article continues below

---
advertisement


---


Had the Saints not converted, it's likely the Eagles would have scored at least a field goal and gone up 17-0. That turned the game around because the Saints scored on the drive and regained their confidence.

Still, the Eagles had a chance, with the ball on the Saints 27-yard-line with just over two minutes left. What happened next will be embedded in Eagles fans all off-season. Eagles receiver Alshon Jeffery, who was so crucial to last year's Super Bowl win and this season's late run, not only failed to catch a Nick Foles pass but saw it deflected right to Marshon Lattimore, who made his second interception of the game.

Many felt that if that pass was completed, or at least not intercepted, that the Eagles would have won the game. Jeffery's drop came on a second-and-10 play.

Jeffery said the next day that he was playing with cracked ribs, suffered in the previous week's win at Chicago. He didn't want to make that as an excuse, but he said the injury was much more painful than the shoulder injury he played through most of last year.

Foles, who over two years had led the Eagles to four playoff wins, all as underdogs, didn't have his best performance in what is expected to be his final game for the team.

He completed 18 of 31 for 201 yards, one touchdown and two interceptions and had just a 61.4 passer rating.

Drew Brees on the other hand showed his future Hall of Fame form. After being intercepted on his first pass of the game, Brees then picked the Eagles apart. He completed 28 of 38 for 301 yards, two touchdowns and the one interception and ended with a 103.1 passer rating.

The Eagles inability to stop one of the NFL's top receivers, Michael Thomas, proved to be their undoing. Thomas was targeted 16 times, and had 12 receptions for 171 yards and a score.

Once again it showed how difficult it is to defend a Super Bowl championship. The last time there was a repeat champ was New England in the 2003 and 2004 seasons (when the Patriot beat the Eagles, 24-21 in Super Bowl XXXIX.

Now the Eagles will have plenty of personal moves to make, but if quarterback Carson Wentz returns to good health, there is no reason why they shouldn't be a contender next season, especially if their late-season effort carries over into next year.

© SouthJersey.com 2018. All rights reserved. This article or parts thereof may not be reprinted or reproduced by any other party without the express written consent of SouthJersey.com. For more information, please call 856-797-9910.



For more Local Sports features, visit our

South Jersey Sports

page.
Author:
Marc Narducci
Archives
---
Continuing the Difficult Climb
Something to Build On?
Who's Who in Real Estate
Colonial Liberty is highly competitive in South Jersey Girls' Soccer
South Jersey Football Games of the Week
South Jersey Coronavirus (COVID-19) Developments (September 20)
Still way too early for Eagles conclusions
Sixers and Ben Simmons have plenty of training camp intrigue
Best of Home and Garden
Top Physicians 2021
Back to School
Former Ocean City standout Delaney Lappin making her mark at Drexel
South Jersey Coronavirus (COVID-19) Developments (September 13)
South Jersey Football Games of the Week
Eagles Enter a Season with Justified Optimism
More...