Major Changes to the Joe Hartmann Diamond Classic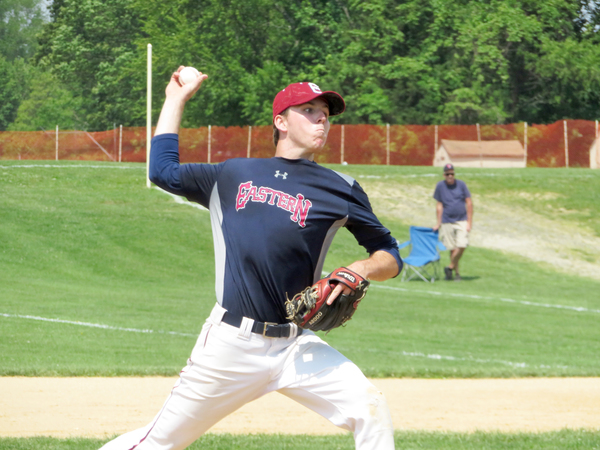 The Joe Hartmann Diamond Classic, one of the premier South Jersey tournaments, not only in baseball but for all sports, is ready to undergo some major revisions and it says here, for the betterment of the tournament.
The tournament, which began in 1974 and is named after legendary South Jersey baseball coach Joe Hartmann, announced that it will begin and end earlier.
This is a significant development. The Diamond over the past several years has had its champion crowned the day before the NJSIAA state tournament begins. (Last year it was much later due to inclement weather).
However, what that did was put teams in a conflict because many would want to save their top pitchers for the state tournament and so they would be throwing possibly a No. 3, 4 or 5 starter in the Diamond semifinals or finals.
The old format also gave the non-Public schools a major advantage. That's because many of the Non-Public schools started their tournaments later than the public schools, since there are fewer teams competing in Non-Public. (Public schools have 16-team field and non-public are considerably smaller).
Now the public schools won't face that disadvantage in the Diamond.
This year the 16-team field will be selected on May 1, will be conclude its first round by Wednesday, May 8. The second and third round games will be staged on Saturday May 11. The second round will have games at 10 a.m. and 1 p.m. at Washington Township and Deptford. The semifinals will be later that day at the same sites at 4 p.m.
This championship will be played Wednesday May 15 at Eastern, at 6:30 p.m.
In the past, the tournament would play its second round on a Saturday, then the semifinals and finals would be the next day.
Now there is some separation and still plenty of time for teams to prepare for the NJSIAA state tournament, which this year begins on Monday May 20.
Now one thing that can throw everybody a curve is rain. If games are postponed, then the Diamond might conflict with the state tournament, but those same problems existed in the past.
The other difference this year is that for the first time, teams will be seeded 1 through 16. In the past, there were set seeds. For instance, the team that was in first place in the Olympic American would have a predetermined first round game, against say, another conference's first place team.
What that did was often having two of the top teams in the Diamond meeting in the first round. Now the committee will seed the teams.
There will be plenty of strategy. Would a team seeded first use its ace against a No. 16 seed? And if not, could it make the higher seed vulnerable to an upset?
Eastern is the defending champion, having beaten St. Augustine 4-1 in the championship to win its second Diamond Classic title in the last three years.
Now the 46th annual Diamond Classic will have a new look and from this vantage point, it's a good one.

Article continues below

---
advertisement


---
© SouthJersey.com 2018. All rights reserved. This article or parts thereof may not be reprinted or reproduced by any other party without the express written consent of SouthJersey.com. For more information, please call 856-797-9910.


For more Local Sports features, visit our
South Jersey Sports
page.
Author:
Marc Narducci; Photo by Marc Narducci
Archives
---
So You Wanna Be a Talk Show Host?
Go Figure!
A Viral Sensation
Here to Help
Health Care Roundup
Another Strong Year Expected in the WJFL Liberty Division
Bad for Busine$$?
Eagles Addition of Josh McCown Adds a Twist to the Backup Quarterback Situation
Jersey Shore Nightlife Guide
South Jersey Nightlife Guide
Haddonfield Sports Program Earns Top 10 National Ranking
South Jersey Happy Hour Guide
Lasting Impression
A Look at the South Jersey Football Group Pairings
Biz in Brief
More...