Committed to South Jersey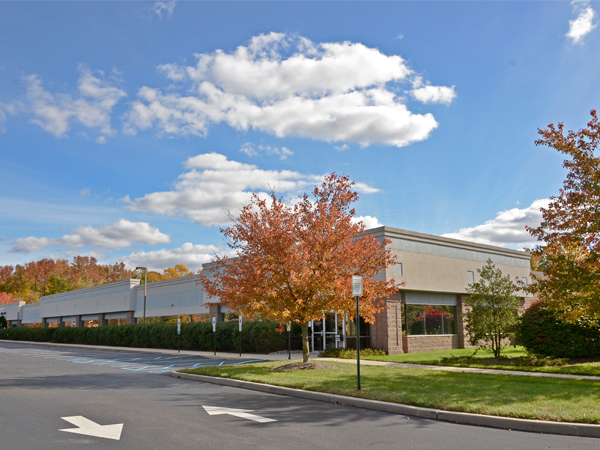 This region has seen significant growth in real estate in many different sectors, with more and more businesses deciding to stay or move to South Jersey for the long haul.

In 2018, South Jersey experienced a flurry of activity in its commercial real estate sector, as well as some surprising new trends in residential real estate. While a significant portion of the region's growth continues to be centered aroundthe "eds and meds," South Jersey's commercialreal estate industry is also seeing continued demand in opportunities like bulk warehouses, as well as a heightened commitment to revitalizing economically challenged areas like Camden and up-and-coming downtowns like Glassboro.

Cindy Weiner, vice president of The Flynn Company, agrees that a significant portion of the recent South Jersey office business has been centered around "eds and meds," such as an ongoing consolidation of private medical practices coupled with the expansion of hospital-owned office space in the region. "That has caused many medical practices merging with these hospitals to look toward either selling or leasing their current office space," she explains.
Article continues below
---
advertisement


---


Among the major developments is Inspira Health Network's 100-acre construction site in Mullica Hill, a $356 million hospital that's on track to open in November, notes Jason Wolf, managing principal of Wolf Commercial Real Estate. Another such project is Jefferson Washington Township Hospital, which is building a $205 million expansion at the medical center in Turnersville, which will take place in two phases: the first carrying a $23 million price tag and the second priced at $182 million, according to Wolf. Meanwhile, Cooper University Health Care and Advanced Recovery Systems have teamed up to provide addiction recovery services to patients in the region; the organizations are building a $27 million state-of-the-art, 90-bed inpatient treatment facility in Cherry Hill, the first of several planned treatment facilities. "These developments will lead to the creation of new jobs, and many local businesses will benefit," Wolf says.

Weiner notes that the region is also seeing a growth and expansion of health care ancillary companies focused on software, insurance, urgent and managed care that are seeking additional office space. But it's not just the medical industry that's growing. "With the ongoing and expected South Jersey labor growth, we've also seen an influx of food consumption retailers and discount retailers in strip centers," she says.

K.C. Isdaner, chief operating officer of The Bloom Organization, agrees that recent commercial real estate developments are spurring a chain of positive impacts throughout the region. "When buildings are leased, it means jobs are created. Employment and occupancy go hand-in-hand, especially in the office market—and with jobs, people need housing and services," he says.

The trend of downtown redevelopment also continued to thrive last year. In August, Nexus Properties completed the final phase of the Rowan Boulevard redevelopment project, a $76 million project that promises to provide thousands of new jobs along with multi-family housing, retail shops, restaurants, office space and student housing. "We believe the impact of these projects are going to be transformative.

… We're talking about a complete redevelopment and a new downtown for Glassboro," says Dante Germano, chief operating officer of Nexus Properties. "A big part of why we did this was to attract more people to the town—and while Rowan University continues to reinvest on and off its campus, it's important for students to have a place to shop and dine."

Germano says the firm is in the midst of leasing the space out to new retailers—and hopes to have full occupancy by this fall. Across the street from Rowan Boulevard is another project that will commence this year, a multi-family apartment building to accommodate the residents that the redevelopment project will bring to the community. "I believe Glassboro and the surrounding communities are going to become an economic epicenter in Gloucester County—combined with the growth at Rowan and expansions like Inspira, it's going to be a game-changer for South Jersey," he says.

Other opportunities for commercial and retail development opened at the former PNC Building in Moorestown, which was acquired by Strategic Funding Alternatives, LLC (SFA) and offers more than 77,000 square feet and an additional adjacent three-acre parcel. "Commercial redevelopment is a viable catalyst to stimulate economic growth in everything from small businesses to individual homeowners. There's a ripple effect that can impact a community for years—if not decades," says Jeffery C. Schneider, managing principal of SFA, LLC.

Firms like Holtec International are also seeing an uptick in leasing—and that businesses are committing to doing business in South Jersey for longer periods of time. "We're seeing new tenants coming into South Jersey, and these are tenants that are committing to five-seven- or even 10-year leases … I'm seeing more of these long-term leases than I have in the past 15 years," says Chris Bieberbach, director of real estate for Holtec International.

Marc Isdaner, senior managing director and principal for Colliers International, notes that there was just under 4 million square feet of new industrial construction in South Jersey in 2018; 79 percent of this new space was leased before the buildings were completed, including two buildings for Amazon totaling 1.6 million square feet. Chelten House Foods moved into a 209,000-square-foot, built-to-suit facility in Swedesboro in 2018, and construction has commenced on a 369,000-square-foot warehouse on Center Square Road for delivery this summer. "The Chelten House project is a major expansion of its local operations. … The facility represents new and retained jobs, and further enhances South Jersey's image as a food sector magnet," he says.

Isdaner explains that the majority of new construction in South Jersey has been bulk warehouse space over 300,000 square feet—but that with so many planned projects and developments in the pipeline, developers should be cautious not to exceed the demand. "The last several years have seen demand for warehouse space being very strong in South Jersey, and developers have been aggressively pursuing new sites. …

But we have to be cautious that the supply doesn't exceed the demand," he warns.

He notes that part of the challenge for the industrial sector is that the market has been so heated since 2015, and that, at some point, demand may dip. "There are indications this is starting to happen. Last year had healthy absorption, but it was less than the previous three years," he explains. "Amazon has been a major player in the market, leasing 3.8 million square feet in the last few years. … But can this pace keep up?" Additionally, South Jersey has also had a significant number of retail supply chain operations. "We're already feeling the impact of retailer instability, with 870,000 square feet of Nine West warehouse vacancy back on the market," he adds.

Germano also agrees that the positive run in real estate development over the last decade could start to decline. "Any time you come to the end of a real estate cycle, we all become a little more cautious and cognizant of things like the cost of construction—and making sure that our economic model is still working," he says, noting that the firm is focusing on multi-family projects based on the infrastructure that's being built in Gloucester County. "We know we're going to have people migrating to the region, and wanting to live near the new downtown areas," he adds.

Camden continues to be home to some of the biggest news in commercial redevelopment. "What has long been referred to as the 'Camden Effect' has finally arrived," Wolf says. "In fewer than six months, Camden Tower, a new $245 million, 395,000-square-foot office building that looms over Camden's waterfront, will be filled with 1,200 employees as a result of three companies (NFI, Conner Strong & Buckelew and Michaels Organization) moving their headquarters in."

American Water also recently moved to their new 220,000-square-foot headquarters in Camden, and vacated several large blocks of space in late 2018, including 80,000 square feet in Voorhees, 70,000 square feet at Woodcrest Corporate Center in Cherry Hill and 30,000 square feet in Mount Laurel. "In all, there's nearly 500,000 square feet of space hitting the market all at once, which is a lot for the South Jersey office market to absorb in a short time period," he notes.

"The growth taking place in Camden is a wonderful thing; however, we still don't know the real cost to achieve this. The subsidies given to these projects were aggressive … and there will be a negative impact to the office market in surrounding towns, since most of the new development attracted existing tenants who are relocating," K.C. Isdaner agrees. "The offices being vacated will now need to be backfilled—without subsidies."

South Jersey's residential market is also experiencing unprecedented trends and shifts in demand. Firms like Conifer Realty, LLC are focusing on providing new housing opportunities to underserved segments of the community; last year they opened the doors of a new apartment community in South Jersey— Camp Salute—which consists of 76 apartments with a portion of the units reserved for disabled or homeless veterans (the remainder have a veteran preference). On-site services for veterans will be provided by development partner, People for People. "We're very proud to have played an instrumental part in providing affordable living opportunities to veterans, along with much-needed services," says Sam Leone, senior vice president of development at Conifer Realty, LLC.


Last year, the firm also completed Pine Grove at Hamilton, a 99-unit apartment community in Mays Landing, which has a preference for families that were impacted by Superstorm Sandy, and started construction on Rolling Greens Court, a 54-unit age-restricted community in Cinnaminson anticipated to open in late fall. "South Jersey is a valued market area with strong growth potential. We continue to identify new development opportunities, and anticipate continued development announcements over the next several years," Leone adds.

According to Jacki Smoyer, sales agent with Weichert Realtors, one of the primary residential housing segments to watch is baby boomers—as they retire, they look to downsize, save money and enjoy life. "Some baby boomers are moving back to cities like Philadelphia to rediscover the excitement and convenience of city living that they had given up when they moved to the suburbs to start a family," Smoyer says.

Another trend is that, surprisingly, the millennial generation seems to be trading places with the baby boomers and fleeing the cities for the suburbs. "However, the different tastes and priorities of the two generations are having an impact on the higher end of the suburban real estate market. There's still a large segment of the 55-plus population that's content to stay in New Jersey to be near family and friends, and they want the convenience and ease offered by home ownership in a new 55-plus community," she concludes. "We expect that there will continue to be a strong demand for these homes—and anticipate more construction to support the demand."

To read the digital edition of South Jersey Biz, click

here

.



Published (and copyrighted) in South Jersey Biz, Volume 9, Issue 2 (February 2019).

For more info on South Jersey Biz, click

here

.
To subscribe to South Jersey Biz, click

here

.
To advertise in South Jersey Biz, click

here

.

Author:

Jennifer Lesser
Archives
---
Staying the Course
On the Move
Biz in Brief
Women to Watch 2021
Take it to the Bank
A Long Shot
Finding Its Way
Close of Biz: Thinking Outside the Cube
On the Move
A Matter of Survival
Steering the Ship: Top CEOs/CFOs 2021
Biz in Brief
2021 Annual Resource Directory
Looking Ahead
On the Move
More Articles