Harper's Arrival Increases the Phillies Optimism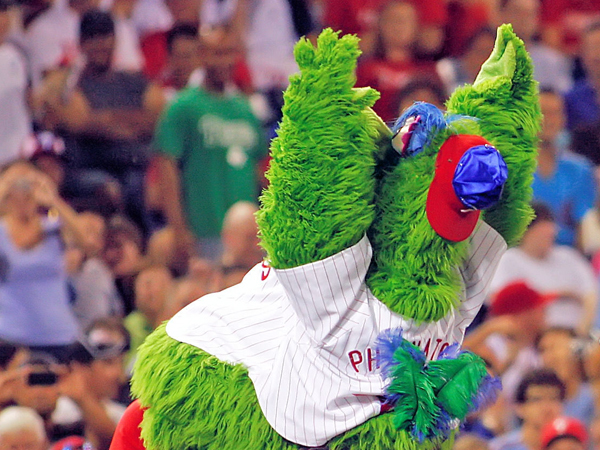 Before the Phillies signed free agent Bryce Harper, they had already enjoyed an outstanding off-season.

General manager Matt Klentak acquired two other all-stars, shortstop Jean Segura from Seattle and catcher J.T. Realmuto from the Miami Marlins.
There was also the underrated acquisition of reliver James Pazos, who had a 2.88 ERA in 60 appearances for Seattle.
And the Phillies signed reliever David Robertson as a free agent from the New York Yankees. Robertson has a career 2.88 ERA. He has also appeared in 30 postseason games.
The Phillies were markedly better after the offseason moves before signing Harper to a 13-year, $330 million contract.
With Harper, the Phillies are legitimate East Division and World Series contenders.
The left-handed hitting Harper should prosper from hitting in a band box at Citizens Bank Park. Through his career he has hit well in Philadelphia. His career numbers at Citizens Bank Park: .268, 14 HR, 32 RBI, and a .930 OPS (on base plus slugging percentage) in 208 plate appearances. The 14 homers is an all-time best in an opposing ballpark.
Last season he got off to a terrible start, but finished strong and ended up batting .249 with a 34 home runs and a career-high 100 RBI.
In looking at advanced metrics, he had a 133 OPS plus, which adjusts to ballparks, with 100 being average.
In fact for his career he has a 900 OPS, which is extremely impressive.
One criticism is that he hasn't enjoyed a year like 2015 when he was the MVP after hitting .330 with 42 home runs, 99 RBI and a staggering 1.109 OPS and 198 OPS plus.
Yet since that season, here are Harper's three-year averages: .267, 29 HR, 91 RBI, .897 OPS and 133 OPS+.
Consider that injuries limited Harper to 111 games in 2017.
Plus what is scary is that he is just entering his prime. Harper turned 26 in October. His best years are to come.
What had to really endure him to the Phillies fans is that he has no opt-outs in the deal. That shows he is putting all his faith in Philadelphia, thinks the team can be a contender for a long time.
Some are suggesting that the end of the contract, when he is 38, could produce diminished results. We're not so sure of that. Especially since the designated hitter is expected to be in the National League in a few years. Harper could be used as a DH, if not full-time then at least enough to give him a breather from playing the field.
Harper has also extensive postseason experience with the Washington Nationals. He has been to the postseason four different years and even though the Nationals never won a series, the experience should be invaluable.
Harper also has five postseason home runs in 19 games.
At 6-foot-3 and 220-pounds, he should have big power numbers and Harper is one of the true drawing cards in baseball.
Article continues below
---
advertisement


---
Like all power hitters, he is prone to slumps and his 169 strikeouts last year was a career-high, but the positives outweigh the negative and Harpers arrival has given the Phillies and their fans hope that this could be a postseason team for the first time since 2011.

© SouthJersey.com 2018. All rights reserved. This article or parts thereof may not be reprinted or reproduced by any other party without the express written consent of SouthJersey.com. For more information, please call 856-797-9910.



For more Local Sports features, visit our

South Jersey Sports

page.
Author:
Marc Narducci
Archives
---
Bishop Eustace's Danny O'Rourke a model of stability
South Jersey Football Games of the Week
Eagles saved their season with win over Carolina
A Difficult Loss
Top Physicians 2021
Phillies wasted lights-out seasons from Bryce Harper and Zack Wheeler
Another strong season for Olympic American Girls' Soccer
South Jersey Football Games of the Week
'You Do Not Have to Suffer'
Egg Harbor Township Football Showing Great Improvement
Phillies face a difficult, but not impossible final week
Continuing the Difficult Climb
South Jersey Coronavirus (COVID-19) Developments - Booster Shots (September 27)
South Jersey H.S. Football Games of the week
Something to Build On?
More...