Getting Personal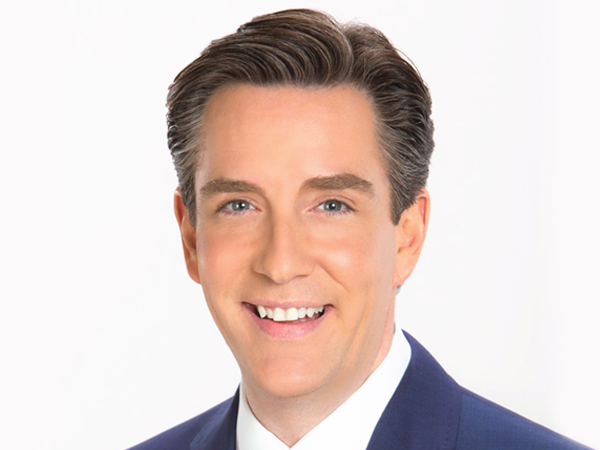 CBS3 anchor Jim Donovan on moving to South Jersey, having more than 100 pairs of socks and why he goes to bed when most people are eating dinner.

1. I passed out …
during my first public speaking class at Seton Hall University. We were assigned to read our own eulogy. Thirty seconds into the speech I fell to the ground like a ton of bricks. The next week I had to complete the assignment.I tweaked the speech and said I died from glassophobia—stage fright. I got an A+.

2. Dear Jessica Savitch … When I was 10 years old, I wrote a letter to the news anchor to tell her how much I wanted to be a reporter. She wrote back! She was kind and enthusiastic. Now I work at the same TV station as she did. Cool, right?
3. Fly like an Eagle …
Before working in TV news full- time I was a flight attendant. I started working for People Express in college, and after an airline merger continued with Continental Airlines for seven years. To date I've visited 48 countries.
4. Runway ready …
For over 15 years I was the emcee for the Miss New Jersey USA pageant. My final show was this past fall. I decided to retire when I realized I'd been hosting the show longer than some of the contestants had been alive.
5. Seeing double …
I do not wear mascara, although it may look like I do. I actually have a double row of eyelashes. It's some sort of genetic mutation. Liz Taylor had the same thing.
6. People seem intrigued …
by my hair. Yes, it's all mine. It grows like a weed and I get it cut every four weeks. I don't color it, but I do keep it in place using $2 gel.
7. Hello neighbor …
Last summer I moved to South Jersey. I bought a house in Gloucester County that I am now renovating. So what was my welcome gift from the Garden State? I was bitten by a deer tick and caught Lyme disease working in my yard.
8. In my wallet …
I keep a copy of the First Amendment. It serves as a constant reminder to be accurate and fair in all of my reporting. Over my 30-year TV career I've always understood the responsibility that comes along with this job.
9. I have lots of …
socks. Our eagle-eyed viewers noticed that I like to wear funky socks and now they send me socks in the mail. I have over 100 pairs.
10. When do you …
go to bed and what time do I wake up? They're the questions most frequently asked by our viewers. The answers? I go to bed at 5:15 p.m. and wake up at 1:15 a.m. in order to arrive at the studio at 2:30 a.m. You never get used to the schedule. It's like living with constant jetlag.

Article continues below

---
advertisement


---
To read the digital edition of South Jersey Magazine, click
here
.
Published (and copyrighted) in South Jersey Magazine, Volume 15, Issue 12 (March 2019).
For more info on South Jersey Magazine, click
here
.
To subscribe to South Jersey Magazine, click
here
.
To advertise in South Jersey Magazine, click
here
.
Author:
South Jersey Magazine
Archives
---
Who's Who in Health Care
Out & About
QB Ronnie Borden is Back in the Game
Should fans be worried for the Phillies bullpen?
South Jersey Football Games of the Week
A look at South Jersey's Top H.S. Girls' Soccer Teams
Out & About
Eagles will be fine after close call in opener
High School Football Games of the Week
Is it Super Bowl or bust for the Eagles?
What's New in South Jersey?
From New Jersey to Nashville
Frustrating times for Millville's Mike Trout
High School Football Games of the Week
Hammonton's Kenny Smith off to a quick start
More...