Getting Personal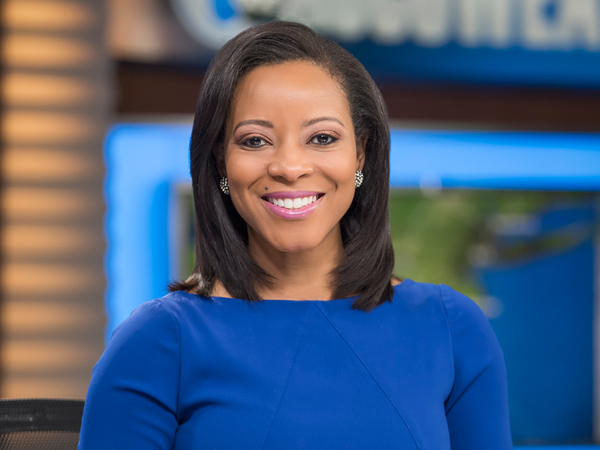 Channel 6 news anchor Sharrie Williams on growing up in Georgia, her love of sports and why she may just leave news behind for a hip-hop career.

1. My family's roots are in south Georgia. I grew up with wonderful parents and three siblings. We left Georgia and relocated as a family to Tennessee and from there I lived and worked in Alabama, Florida and Texas. Deciding to come to Pennsylvania was an easy decision because I knew I was stepping into a great opportunity with the Action News family, but Ialso knew it meant preparing for real winters. I hadn't seen much snow in my life!

2. I got my first taste of being a "broadcaster" in fifth grade when I was selected to read the afternoon announcements each day. In high school I took my first "TV class," producing and anchoring our daily news-cast. I poured everything into my TV production class but when I started college, I put communications aside and enrolled as a pre-med major with aspirations of becoming a dermatologist. Ultimately, I switched my major to broadcasting and helped create my university's first-ever student-run college television channel.
Article continues below
---
advertisement


---
3.
I start my day by meditating and giving thanks as I play inspirational songs. Music is everything to me. I believe music is a universal way to communicate.
4.
Writing poetry and rap songs is a fun thing I like to do. I freestyle to beats, creating lyrics spontaneously. My older brother is a great songwriter and watching his musical journey inspired me to be even more creative. Just last year I recorded my own rap song!
5.
I've never owned a car, only SUVs. I prefer being higher off the ground and being able to see the road better. Plus, the additional space in the vehicle is nice.
6.
I like to cook but I don't know how to bake, although my grandmother made pecan pies and sweet potato pies every week growing up in Georgia. But, I make the best turkey spaghetti and I'm pretty good on the barbecue grill (charcoal of course).
7.
Traveling and learning about new places is another hobby of mine. My goal is to visit three new places each year. I intend to make my first trip to Africa
this year.
8.
One of my most memorable interviews was with baseball legend Willie Mays. We talked about so much beyond sports.
Two people I would like to sit down and interview are tennis great Serena Williams and TV legend Jim Gardner!
9.
I love sports. From car racing, golf, soccer, boxing, basketball to football. I started my career covering college sports and later became the first African-American woman to work as a television sports reporter/anchor in Birmingham, Alabama.
10.
I have been to eight Super Bowls, including the last six. My favorite was without question Super Bowl LII in Minneapolis when the Philadelphia Eagles won the championship. The energy and heartfelt emotion of the fans and players were remarkable.

To read the digital edition of South Jersey Magazine, click

here

.



Published (and copyrighted) in South Jersey Magazine, Volume 16, Issue 1 (April 2019).

For more info on South Jersey Magazine, click

here

.
To subscribe to South Jersey Magazine, click

here

.
To advertise in South Jersey Magazine, click

here

.
Author:
South Jersey Magazine
Archives
---
Who's Who in Health Care
Former Shawnee star Doolittle Calls It A Career
Camden County College welcomes Baseball Hall of Fame
South Jersey Football Games of the Week
Out & About
QB Ronnie Borden is Back in the Game
Should fans be worried for the Phillies bullpen?
South Jersey Football Games of the Week
A look at South Jersey's Top H.S. Girls' Soccer Teams
Out & About
Eagles will be fine after close call in opener
High School Football Games of the Week
Is it Super Bowl or bust for the Eagles?
What's New in South Jersey?
From New Jersey to Nashville
More...