Man 'Executed' Woman He Met On Marketplace App To Buy Cellphone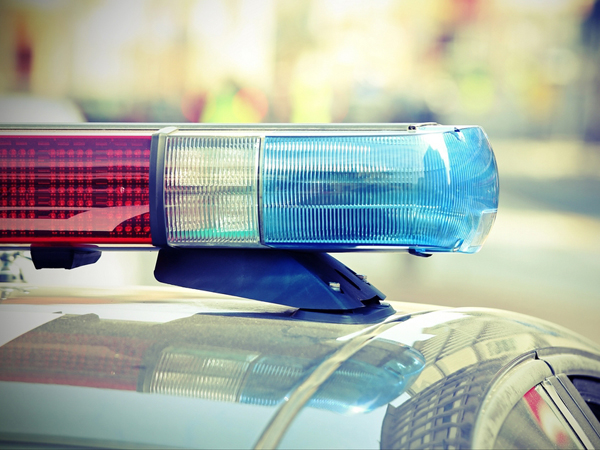 A man has been arrested for the murder of 21-year-old Maribely Lopez, who was found dead inside of her car outside of a Willingboro home on March 6. Police have arrested and charged 20-year-old Marvin Coleman, of Willingboro, with murder and other related charges.
Investigators say Lopez was trying to sell an iPhone using the OfferUp app, a mobile marketplace where users can post, buy and sell items locally. The two had planned to meet outside of a vacant house on Medley Lane, which is a short walk from Coleman's home.
Instead, Coleman "executed" Lopez, firing one shot through the partially-opened driver's window, police say. An autopsy revealed Lopez was shot once in the head.
"The evidence points to this murder occurring during a planned OfferUp transaction," Burlington County Prosecutor Scott Coffina said. "People selling items online to strangers should exercise appropriate caution, such as utilizing safe transaction zones that many of our local police departments maintain in the parking lots of their stations."
Coleman's home on Marlboro Lane was raided by investigators the night of the murder, where three vehicles were towed from the home. Officials say Coleman was taken into custody Tuesday following a traffic stop near his residence.
Lopez was from Lindenwold, about 30 minutes from where her body was discovered. A motive for the killing remains under investigation.
Article continues below
---
advertisement


---
Author:
https://philadelphia.cbslocal.com/2019/04/30/marvin-coleman-arrest-murder-maribely-lopez-willingboro/
Archives
---
South Jersey Magazine Digital Edition
South Jersey Man Survives 'Friends' Lighting Him On Fire In Sleep
Two Families Displaced, Four Townhouses Damaged In Sicklerville Fire
New Jersey Man Gets Life Without Parole In Murders Of Woman, Baby
NJ Mother Who Smothered 3-Month-Old Baby After Heavy Drinking Gets Prison Time
12 Arrested In Trafficking Untraceable 'Ghost Gun' Assault Rifles, Drugs, New Jersey Attorney General Says
3 Confirmed Measles Cases In Lakewood
Nearly $2 Billion Wagered On Sports In New Jersey In Nine Months
Woman Charged With Animal Cruelty After Emaciated Dog Found Eating Carcass Of Another Dog
Search Continues For Killer After 21-Year-Old Woman Fatally Shot Inside Car In Willingboro
Homeless Veteran Johnny Bobbitt, Katelyn McClure Plead Guilty For Roles In $400,000 GoFundMe Scam
Fire Damages Pizza Restaurant In Gibbstown
Serious Injuries Suffered In Multiple-Vehicle Crash On South Black Horse Pike In Gloucester County
Arena Football League Officially Coming To Atlantic City
Multiple Injuries Reported After Bus, Tractor-Trailer Collide On New Jersey Turnpike
More Articles