South Jersey Man Survives 'Friends' Lighting Him On Fire In Sleep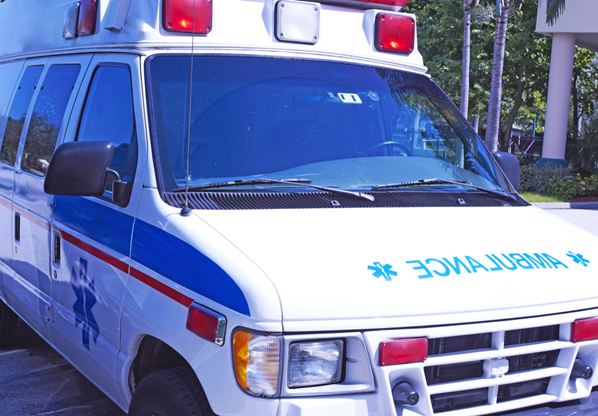 A 27-year-old New Jersey man survived getting set on fire while he slept. He was so severely burned, that doctors couldn't treat him in Atlantic City, so he was rushed to Thomas Jefferson Hospital in Philadelphia.
Nearly two months later, he's recovering at home.
"When they lit me on fire, all the people that were there were standing around like it was some sort of show," Ray Mullen said.
Everyone just watched, Mullen said, when he woke up on a so-called friend's couch engulfed in flames.
"I ran outside and as I was running outside, Dave and this kid, Brandon, were there and they started pouring lighter fluid on me as I was running out of the house," Mullen said.
After Mullen stopped, dropped and rolled, he drove himself 30 minutes back to Brigantine, New Jersey, where his mother rushed him to the hospital on March 15.
"My son was just screaming and crying in excruciating pain and they were setting him up to IVs and they were getting all these ice packs all over his back. You could see the skin just peeling off his back," his mother, Debbie, said.
30% of Mullen's body suffered third-degree burns.
"I thought they were my friends. Before, I used to go dirt bike riding with them," Mullen said.
Mullen says they're not his friends anymore and still doesn't understand why they set him on fire. David Sult and Brandon Perez were both arrested and charged with second-degree aggravated assault and second-degree aggravated arson.
"I thought they were trying to kill me, that's why I left there. I was in such a hurry, I didn't even want to wait for an ambulance," Mullen said.
As life looks much different for Mullen now, doctors are hoping he'll make a full recovery in six months to a year.
Both Ray and Debbie are out of work right now. As Ray works toward a full recovery, they have a GoFundMe account set up.
Article continues below
---
advertisement


---
Author:
https://philadelphia.cbslocal.com/2019/05/01/south-jersey-ray-mullen-survives-friends-lighting-him-on-fire-in-sleep-pouring-lighter-fluid-on-him/
Archives
---
South Jersey Magazine Digital Edition
Man 'Executed' Woman He Met On Marketplace App To Buy Cellphone
Two Families Displaced, Four Townhouses Damaged In Sicklerville Fire
New Jersey Man Gets Life Without Parole In Murders Of Woman, Baby
NJ Mother Who Smothered 3-Month-Old Baby After Heavy Drinking Gets Prison Time
12 Arrested In Trafficking Untraceable 'Ghost Gun' Assault Rifles, Drugs, New Jersey Attorney General Says
3 Confirmed Measles Cases In Lakewood
Nearly $2 Billion Wagered On Sports In New Jersey In Nine Months
Woman Charged With Animal Cruelty After Emaciated Dog Found Eating Carcass Of Another Dog
Search Continues For Killer After 21-Year-Old Woman Fatally Shot Inside Car In Willingboro
Homeless Veteran Johnny Bobbitt, Katelyn McClure Plead Guilty For Roles In $400,000 GoFundMe Scam
Fire Damages Pizza Restaurant In Gibbstown
Serious Injuries Suffered In Multiple-Vehicle Crash On South Black Horse Pike In Gloucester County
Arena Football League Officially Coming To Atlantic City
Multiple Injuries Reported After Bus, Tractor-Trailer Collide On New Jersey Turnpike
More Articles