A Cautious Road Ahead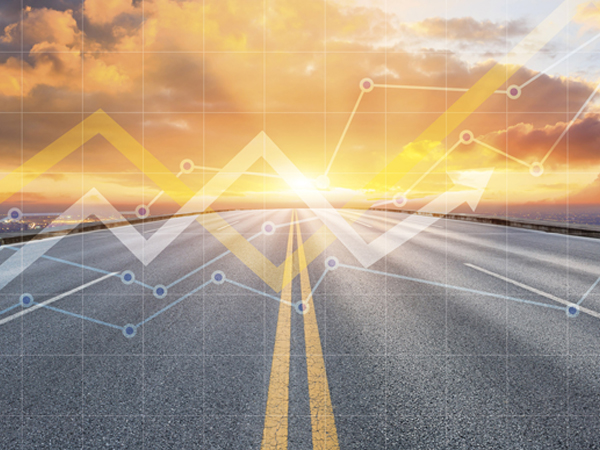 South Jersey's economy remained strong in 2019, but financial experts express concern over the second half of the year.

Local financial experts agree that 2019 started off strong for South Jersey's economy. However, with new tariffs on trade from China, legislation limiting deductions on real estate and state taxes, and minimum wage increases on the horizon, they warn that the region's economy could be negatively impacted as we head into the second half of the year.

Rob Worley, senior vice president and New Jersey market manager for Republic Bank, asserts that the first half of 2019 has seen South Jersey's economy continue to grow at a steady pace— which is similar to what happened in 2018. "We have strong reason to believe that South Jersey's economy will continue to thrive through the remainder of 2019," he says. Worley predicts that small businesses will continue to play a vital role in driving this growth, as the bank has seen loan requests from this sector significantly increasing this year. "While certain industries may be experiencing growth at a more rapid pace than others, the overall trends—across the board—are positive," he adds.
Article continues below
---
advertisement


---


There are also certain municipalities within South Jersey that have experienced more significant growth thus far in 2019; Worley points to Camden as an example, which has had major corporations moving their headquarters to the city, an influx of expansion spending at local colleges and medical schools, a new hotel on the waterfront and new housing for students and employees. Meanwhile, Pennsauken, Cherry Hill and Marlton along the Route 70 corridor are also experiencing an increase in apartment complex projects and commercial developments. "While the economic impact may not be immediately felt, the hope is that these investments will have a far-reaching impact," he says.

Jeff Schneider, managing principal of SFA, LLC, notes that commercial sales, while small in number, showed mixed improvements in the first quarter of the year when compared to previous years. "Opportunity Zones have been exciting the commercial real estate industry ever since the program's inception as part of last year's Tax Cuts and Jobs Act—the program rewards investors with tax cuts for investing in low-income communities," he explains. "But most people are still waiting for finalized guidance from the IRS and Treasury Department before pulling the trigger."

The industrial sector has continued to break records and exceed expectations, and Schneider says the region shouldn't expect a slowdown this year. "E-commerce and third-party logistics companies are fueling massive demand … and while industrial demand is largely for Class A big-box warehouses, companies have not shied away from snatching up warehouses in secondary markets as they race to offer reliable same-day delivery services," he explains.

Vincent D'Alessandro, president of the southern region for OceanFirst Bank, adds that while the economic climate in South Jersey remains strong—with a solid commitment by local businesses to thoughtfully expand their operations—there are some concerns that have caused businesses to make more measured decisions when it comes to expanding. "Those concerns remain centered in the uncertainty associated with the tariffs, the limited availability and increasing cost of employees and the impact of the tax law changes limiting deductions for real estate and state taxes," he explains. "The result of these concerns could result in a slowdown of the economic pace in the second half of the year."

The potential of new tariffs on imports from China, in particular, is causing local financial experts to advise businesses to proceed cautiously. "We're becoming somewhat pessimistic about growth going forward because of the possibility of these tariffs being implemented on all imports from China," explains Luke Tilley, Wilmington Trust's chief economist. "The tariffs put in place so far are already leading to increased costs for both the businesses importing those goods as well as for the consumer … and we do think it has the capacity to slow down economic growth."

Daniel Sulpizio, executive vice president and COO of South Jersey Federal Credit Union, agrees that overall, the South Jersey region entered 2019 on a positive note but that these indications of change could impact local businesses. "We entered 2019 with a very optimistic outlook. The market was strong and there seemed to be a lot of promise—unemployment was down and wages were up," he explains. "However, there are indicators that interest rates may begin to drop again, and global trade issues will certainly have an impact on the overall economy."



In addition to the tariff situation, Sulpizio notes that taxes in New Jersey continue to cause issues, as more and more residents leave the state each year—including first-time college students. "The data suggests that New Jersey is losing more residents each year than it's gaining. The tax problem needs to be addressed to fill this void," he asserts. "The data also suggests that we're losing first-time college students. However, our partners in secondary education have been working hard to create some great programs to correct that."

Bruce Foulke, president and CEO of American Heritage Credit Union, adds that the longer-term impact on a new federal tax law that caps the amount of local tax deductions may also have an impact moving forward into the second half of the year. "Because of New Jersey's historically higher local real estate taxes, the new tax law has impacted many of our credit union members. Historically, our members use tax returns for investments, home improvements, debt reductions or even vacations … and with the threat of New Jersey residents having less money in-pocket, we're monitoring how the impact of the new deduction caps play out in the coming months," he explains.

One of the biggest factors that will impact South Jersey's economic outlook for the remainder of 2019 is the region's labor market; the nation is currently experiencing unemployment rates at a 19-year low. "Because of this, it's becoming very challenging to find people to fill positions … so it pushes wages a little higher, and businesses are finding themselves attempting to attract more labor or investing in capital expenses like new equipment or machinery," Tilley says. However, several of the state's industries are experiencing strong job growth; the latest data from April indicates that the strongest growth has been in industries like hospitality, education and health, he notes.

"Our local businesses in South Jersey have been detailing a continued concern over the availability of good employee talent. They are telling me that many of the talented workers are vacating the South Jersey market for areas around the urban cities or around the colleges they are attending," D'Alessandro adds. Meanwhile, there is also lots of pressure on the small companies due to the cost of employment and the need to consider automation to offset those costs. "These issues may stifle growth into the second half of the year," he adds.

At the same time, the current interest rate volatility for credit is causing businesses to focus on the costs of their capital projects, Worley adds. "The trend of increasing rates during the first quarter had some businesses holding back on projects, but the second quarter rate reductions have given many projects new life," he says.

"Low unemployment and higher wages are putting pressure on business expenses, and in general, it's important for businesses to constantly re-examine operational expenses to stay current and adapt to these changes in the market."

Foulke says some other areas of uncertainty for both South Jersey and the rest of the nation this year are in both the bond and stock markets. "However, with rates recently coming down and a growing demand for housing, we've seen our realty, mortgage and even car buying businesses pick up rapidly," he adds.

Jill Ross, senior vice president and chief retail officer for William Penn Bank, agrees that the steady growth in 2018 led to a more profitable first half of 2019 for South Jersey, and that the remainder of the year might still be positive—even despite the looming threat of tariffs and changes in tax and employment laws. "Credit availability and credit worthiness has helped fuel growth. If rates lower in the face of rising prices and costs, that should keep business growth steady for the rest of 2019," she explains. "Lending has been strong, businesses still seem strong and we don't know how the increase in pricing for tariffs in local business will drive prices up and drive profit down— but if rates are low, that could help balance things out."

Other factors that local businesses should take into consideration for the remainder of the year are how other new legislation—such as the minimum wage law—will impact their operations. "I believe the economy will continue to be strong for the rest of 2019 with the assumption that the political maneuvering surrounding tariffs and trading will be resolved. We've seen some changes from the TCJA and state adoption of the new minimum wage in July, which may adversely impact some small and mid-sized companies," warns John R. Fekete, CPA, partner at Baratz and Associates, PA.

Generally speaking, he notes that the best way for businesses to navigate these types of changes lies in their employees. "The biggest challenge is creating a well-qualified workforce that stays in place. Employees can be a company's most important asset, and the competition for good employees is increasing," Fekete concludes. "With that in mind, businesses should review their own internal policies, industry trends and compensation packages to remain competitive in their industry."

To read the digital edition of South Jersey Biz, click

here

.



Published (and copyrighted) in South Jersey Biz, Volume 9, Issue 6 (June 2019).

For more info on South Jersey Biz, click

here

.
To subscribe to South Jersey Biz, click

here

.
To advertise in South Jersey Biz, click

here

.

Author:

Jennifer Lesser
Archives
---
Staying the Course
On the Move
Biz in Brief
Women to Watch 2021
Take it to the Bank
A Long Shot
Finding Its Way
Close of Biz: Thinking Outside the Cube
On the Move
A Matter of Survival
Steering the Ship: Top CEOs/CFOs 2021
Biz in Brief
2021 Annual Resource Directory
Looking Ahead
On the Move
More Articles