Getting Personal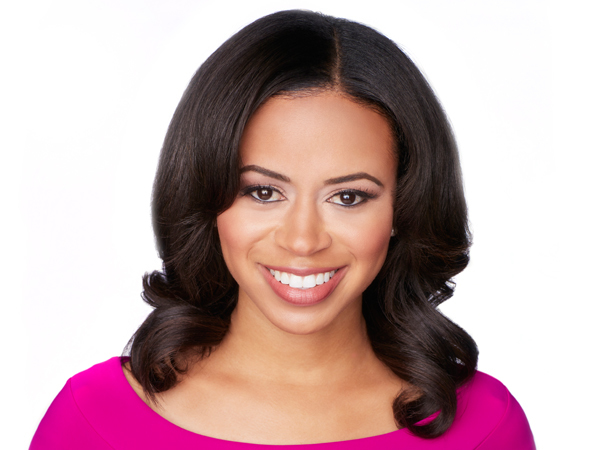 Alex Holley, of Fox 29's Good Day Philadelphia, on her one wardrobe mainstay, avoiding horror flicks and why she loves vacationing solo.

1. I wake up at 3 a.m. for work. I always think it's funny that people say someone wakes up "bright and early"... because in all actuality when I wake up it's STILL dark and early!
2. I wear black combat style boots every day. I call these my "get things done" boots. They're easy, comfortable and you don't have to worry about what the weather will do to them.
3. Being from Texas, I'm very particular about my barbecue and Mexican cuisine. Different parts of the country cook dishes differently ... and while [this area] has an amazing culinary scene, I'm partial to Texas when it comes to these two food areas.
4. I don't like scary/horror movies. At all. I avoid them whenever possible because even though I'm an adult, I still get nightmares. I don't mind suspenseful thrillers, though.
5. I love sweet cocktails. I don't eat candy very often, but I'm always down for a drink that's as sweet as candy. My friends all make fun of me when we are out because they say I might as well drink juice.
6. I love to travel, especially traveling solo. This past year, I fell in love with going to a new place and exploring it all by myself—whether it's a spa retreat in the Poconos or hiking in Sedona. Now I need to plan my next solo trip!
7. When I have time, I love photography. I'm very particular when it comes to framing photos. I sometimes say I'm a "photographer in my head," but my friends and family just see it as me taking a long time to take a photo.
8. I love music and I love to dance. It makes me happy. Enough said.
9. Before I went to high school, I spent two summers studying in Salamanca, Spain at the Universidad de Salamanca. They were two of the best summers of my life and I feel like I can remember that beautiful town like it was yesterday. My Spanish was better then, too.
10. I don't have a car, but I love to drive. I listened to [co-host] Mike Jerrick's advice and ditched my car when I moved to Philly. (Little did I know he hasn't had a car since the '80s). I miss driving so much sometimes that when I'm with my friends I ask if they'll let me drive. But the perils of parking in Philly keep me from actually getting my own car.
Article continues below
---
advertisement


---
To read the digital edition of South Jersey Magazine, click
here
.
Published (and copyrighted) in South Jersey Magazine, Volume 16, Issue 4 (July 2019).
For more info on South Jersey Magazine, click
here
.
To subscribe to South Jersey Magazine, click
here
.
To advertise in South Jersey Magazine, click
here
.
Author:
Alex Holley
Archives
---
Who's Who in Health Care
Crowd Pleaser
Can the Eagles Regain Their Winning Way?
A Bight Future Ahead for Glassboro Football
The Big Impact of Small Businesses
Eagles Need to Reset
Feeling Festive
Another dominating season for Delsea football
Mainland's Historic Football Season
A Rooting Interest
Eagles Continue to Fly High
Raising the Bar
Thanksgiving Football Continues
Hotstovers to honor All-SJ Baseball and new HOF inductees
South Jersey Football Games of the Week
More...