Al Orio Enthusiastic About His Second Stint As Deptford's Football Coach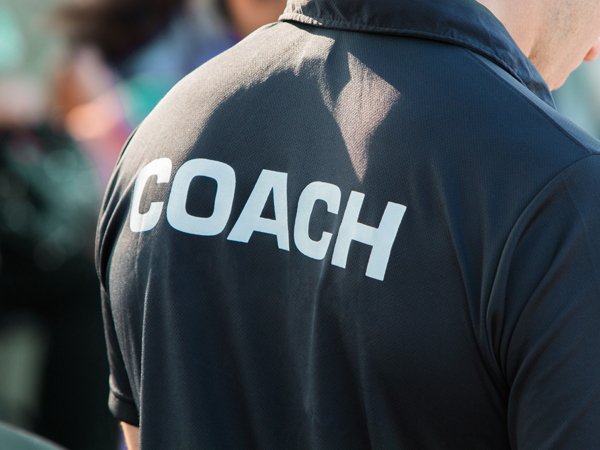 Al Orio has returned home but in one aspect he hasn't really left.
Orio, a 1976 graduate of Deptford where he was an all-South Jersey offensive lineman, is beginning his second stint as football coach.
He began his first summer workout with his new team by putting a trash can on the field.
"I told all the players to put their egos in the trash can," he said.
Orio is a graduate of the University of Pennsylvania and education is very important to him. He has strict rules and if not adhered to, the players won't participate in football.
When he took over he said there were 32 players who were ineligible to play this upcoming season. That list is now down to two following mandatory study halls.
"Some decided not to come out for football because of the study halls," he said. "That's OK."
Orio says that he is much more concerned with helping prepare the players for college, not just football but the academic side of things. He said that is much more important than wins and losses.
Although as a competitor he wants to win as badly as anybody else, but he won't take any shortcuts to get there.
That means players must be on time for practice, must attend study halls. He is even instituting an old tradition of his of having the players wear shirts and ties on Friday to school during the season.
His first stint as Deptford's head coach had many highs. Orio was 67-57 for 12 seasons from 1999 through the 2010 season. Included were consecutive South Jersey Group 3 championship teams in 2003 and 2004 when the Spartans were a combined 23-1.
After two more winning seasons the program fell on hard times and following consecutive years of going 0-10 and 3-7, Orio was replaced.
He continued teaching history at Deptford but was coaching elsewhere, as an assistant Overbrook, Clearview, Kingsway and most recently West Deptford, where he was the defensive coordinator. Orio was in demand and the places where he was an assistant were big winners.
Finally, Deptford asked him to come back when Steve Scuderi stepped down after the Spartans went 6-5 and qualified for the South Jersey Group 3 playoffs. That was the Spartans first winning season since Orio guided them to an 8-2 mark in 2006.
Before last season, Deptford had 11 consecutive losing seasons.
When Orio attended Deptford and played for the late Joe Corbi, the Spartans were just beginning to become a South Jersey power. Orio's senior season in 1975 Deptford set a school record for wins, going 8-1-1 and qualifying for the playoffs.
Dpetford would go 10-1 in 1976, losing to Sterling in the SJ Group 3 final and then 11-0 in 1978, beating Collingswood, 14-0, to win the SJ Group 3 championship.
This is not to suggest that Deptford will go back to the glory days, but Orio knows what it takes to build a winner from his days as a player and a coach.
And that should bode well for the future of the program.

Article continues below

---
advertisement


---
© SouthJersey.com 2019. All rights reserved. This article or parts thereof may not be reprinted or reproduced by any other party without the express written consent of SouthJersey.com. For more information, please call 856-797-9910.


For more Local Sports features, visit our
South Jersey Sports
page.
Author:
Marc Narducci
Archives
---
Planning for the Unpredictable
A Chain Reaction
South Jersey H.S. Football Games of the Week
Leading Business Attorneys 2021
SJ High School Girls' Soccer Preview
On the Right Track
No Easy Games For The Eagles
Eastern and Cinnaminson are top girls' and boys' seeds in South Jersey Soccer Coaches Tournament
Healthy People, Healthy Business
South Jersey highschool football games of the week
Best of Home and Garden
Back to School
Ready to Take Flight
Bishop Eustace's Danny O'Rourke a model of stability
Who's Who in Real Estate
More...