Phillies Need a Quick Turnaround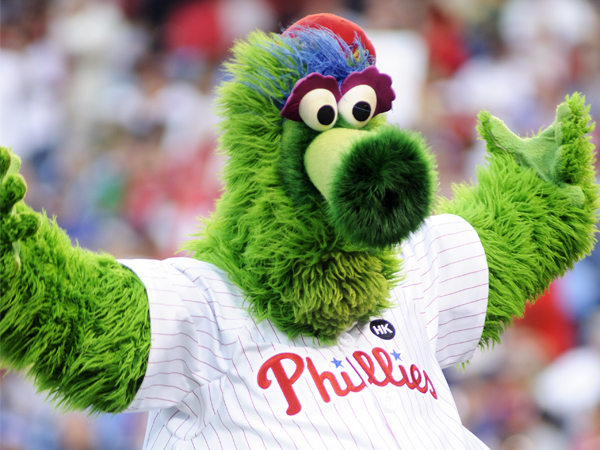 Last year the Phillies went through a late-season tailspin that ended their playoff hopes. This year the hopes were much higher especially with so many high profile additions, including $330 million outfielder Bryce Harper, outfielder Andrew McCutchen who were free agents, and catcher J.T. Realmuto and shortstop Jean Segura, who were acquired via trade.
Realmuto made his second straight all-star team and he has been a defensive force, while being among the top offensive catchers in the game. Segura started quickly but has faded.
Harper had a brief early spurt but has not shown the expected power. He was left off the all-star team for a second straight year.
McCutchen's value has never been more evident. When he suffered a season-ending torn ACL during an 8-2 loss in San Diego, the Phillies fell to 33-27. McCutchen was a table-setter for the offense, attested by his .378 on base percentage.
The Phillies also signed reliver David Robertson to bolster the bullpen, but he suffered an injured elbow early in the season and has been sidelined since April 14. In seven games he has a 5.40 ERA.
While the Atlanta Braves could run away with the National League East, the Phillies are clearly in the thick of the wild card race.
The biggest problem lately has been the starting pitching. Ace Aaron Nola, who began the year in a funk, has turned things around in a big way.
In his last five starts he is 2-1 with a 0.76 ERA. In 35 2/3 innings he has 43 strikeouts and 12 walks. For the season Nola is 8-2 with a 3.63 ERA. His ERA was 4.89 before the last five games.
So Nola has reasserted himself as the ace of the staff, but behind him it has been a series of disappointments.
Jake Arrieta, who we learned has been pitching with a bone chip in his elbow, has been disappointing. Whether he is able to pitch the rest of the season, remains to be seen.
The other three current starters, Nick Pivetta, Zach Eflin and Vince Velasquez, have all been highly inconsistent.
The bullpen has had its moments, but Hector Neris, who was touted as a potential all-star, has gone into a slump.
He blew his third save in the last six chances during Saturday's 4-3 loss to the Washington Nationals, but did come back to earn the win in Sunday's victory over the Nationals.
It will be interesting to see if the Phillies are active before the July 31 trade deadline. Team president Andy McPhail seemed to suggest to reporters that the Phillies wouldn't trade young top prospects for rental players.
That might be the right course to take. The Phillies are so far back in their division that right now they are pinning their realistic hopes on being a wild card team.
Nobody should mortgage the farm for a chance to get into the wild card. It will be interesting if the Phillies make a play for Arizona righthander Zack Greinke, who will be 35 in October. Geinke is owed $35 million both next season and in 2021 according to Spotrac.com.
For a pitcher who has lost some velocity, it could be a gamble, but Geinke has been pitching well. He earned his sixth all-star berth this season and through 19 starts was 10-3 with a 2.73 ERA. He had been striking out eight per nine innings.
A team acquiring him would likely have to take most if not all of his salary, but that would lessen the prospect load.
So the time leading up to the trade deadline should be interesting for the Phillies and they can only hope they are in the postseason hunt by then.

Article continues below

---
advertisement


---
© SouthJersey.com 2019. All rights reserved. This article or parts thereof may not be reprinted or reproduced by any other party without the express written consent of SouthJersey.com. For more information, please call 856-797-9910.


For more Local Sports features, visit our
South Jersey Sports
page.
Author:
Marc Narducci
Archives
---
Just Getting Started
Sixers offer hope for Philadelphia sports fan
Shawnee's Joe Kessler Continues his amazing run
On the Horizon
New key rules for seeding high school boys & girls basketball teams
2022 Annual Resource Directory
Setting the Standard: Top CEOs/CFOs 2022
Tax-Saving Tips
Early story lines in the South Jersey boys' basketball season
South Jersey Soccer Coaches Association names the best of the best
Is Jalen Hurts the Eagles QB of the Future?
South Jersey Coronavirus (COVID-19) Developments (January 14)
Big Season for Timber Creek grad Devin Leary of N.C. State
Camden-Lenape highlights the best of South Jersey boys' basketball
Just Getting Started
More...