Finding the Silver Lining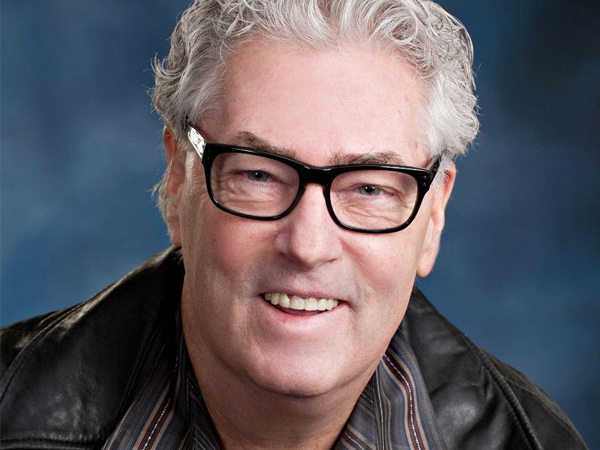 We all know what a "silver" lining is. So what color would you use to designate the opposite of silver? Let's go with black.



Black Linings Playbook



On Sunday, July 21, I was standing in my Sea Isle City living room talking to my wife. It was about 5:30 p.m. on a beautiful summer evening. I had just gotten out of the ocean a half hour earlier. Out of nowhere I felt this big shock of pain to my lower back. I tried sitting here and lying there to get rid of it. I attempted walking and standing in various spots of the house. I then tried to lie myself down on the carpet to stop what had started as a small annoyance and now had become a major agonizing pain. No relief.

Then a funny thing happened. I went to lift myself off the floor and I couldn't move my legs. Not even a tiny bit. Was it a weird cramp? It's strange when something occurs to you that has never happened before. You have nothing to base it on. I just assumed the feeling in my legs was going to come back.

Article continues below

---
advertisement


---


But after the longest 180 seconds of my life, I still couldn't feel or move my legs at all. My wife Debbie immediately dialed 911. And the fact that she was there at all is no small detail because neither one of my daughters was down. My cellphone was totally out of reach on the kitchen table and I could have screamed from here to Maple Shade and none of my neighbors would have ever heard me.

The ambulance arrives and they load me in. So far, no huge deal. I've been inambulances before. I mean, maybe I was a little worried but I still had no idea what was going to be in store.

They haul me to Cape May Regional Hospital and now I guess the drugs they've given me are starting to kick in because it's right about at this moment that I start losing concept of time. I have no idea what time it is other than I know it's dark out and that it was light out when this whole bizarre episode began.
Next thing you know I am being put back on the ambulance, still on the stretcher, and now they're taking me to Atlantic City Hospital. Now I'm starting to worry a little. Why am I being taken to another hospital? I still can't move or feel anything below my waist.
I have no idea how long I am at Atlantic City Hospital but the next thing you know I am back in the ambulance and they're now going to take me to Philly's Jefferson Hospital. Now I know something's up.
To cut to the quick, some kind of blood clot burst and bled into my spinal cord area and I've been paralyzed below the waist and in a hospital bed since that night. First in Jefferson and now in Magee Rehab Hospital.

No one's saying if I will ever walk again. No one's saying I won't. They just don't know. I could attempt to tell you what it's like to be paralyzed, but to spare you all the gory and gross details, let me simply say, it sucks.

I'm not a religious man and I've never asked anyone to say a prayer for me in my entire life, but if you have a couple seconds, go ahead. I need all the help I can get.

Silver Linings Playbook
First let me say that I'm not much of a "silver linings" guy. It's not like I don't appreciate a terrific ballgame or movie or a slice from King of Pizza. I do. I'm just not like that all the time. My wife calls me a classic Gemini. When I'm up, I'm really up, but when I'm down, look out.
But what I got to experience when word broke about my situation really floored me. It really did. Seriously, over a couple thousand tweets and emails and Facebook comments from people I have never met and never will. All rooting for me to recover and walk again. To get back on the air.

Hundreds of "Get Well" cards. Countless gifts poured in. I haven't cried over my legs as much as I got misty-eyed over just how many people cared for me.

Friends who I love but don't see much anymore visiting me. It got to the point where the hospital staff had to tell my wife to schedule the visits better. And Magee Rehab has been amazing.

So thanks to you all. I will never forget this. How lucky am I to have my two beautiful daughters, Keely and Ava, and my ridiculously cute twin grandkids, 2-year-old Jameson and Lucy.

But most of all, my gorgeous wife Debbie who has been there every step of the way, not only taking care of me, but all the insurance hassles and whatnot.

To quote Arnold Schwarzenegger, "I'll be back."

To read the digital edition of South Jersey Magazine, click

here

.



Published (and copyrighted) in South Jersey Magazine, Volume 16, Issue 6 (September 2019).

For more info on South Jersey Magazine, click

here

.
To subscribe to South Jersey Magazine, click

here

.
To advertise in South Jersey Magazine, click

here

.
Author:
Big Daddy Graham
Archives
---
Who's Who in Health Care
Former Shawnee star Doolittle Calls It A Career
Camden County College welcomes Baseball Hall of Fame
South Jersey Football Games of the Week
Out & About
QB Ronnie Borden is Back in the Game
Should fans be worried for the Phillies bullpen?
South Jersey Football Games of the Week
A look at South Jersey's Top H.S. Girls' Soccer Teams
Out & About
Eagles will be fine after close call in opener
High School Football Games of the Week
Is it Super Bowl or bust for the Eagles?
What's New in South Jersey?
From New Jersey to Nashville
More...