'I Tell Stories'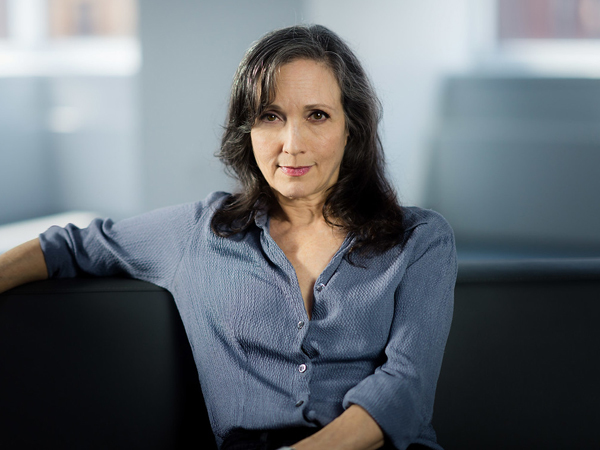 Known for portraying strong and distinctive women throughout her career, Bebe Neuwirth heats up the stage in a local production of A Small Fire.

Audiences have gotten used to seeing Bebe Neuwirth giving life to strong, memorable and, yes, even quirky characters. The buttoned-up psychiatrist Lilith Sternin from Cheers and Frasier comes to mind. So does Morticia Addams from the Broadway musical The Addams Family. Or Velma Kelly from Chicago, a role that earned her a Tony Award for Best Actress in a Musical.

She recently stepped into another role audiences are likely to remember: the tough-as-nails business owner Emily Bridges, in Philadelphia Theatre Co.'s production of A Small Fire.

"There's no resemblance to the other parts I've played," says Neuwirth, a native New Yorker who has strong ties to New Jersey; she spent much of her early life in Princeton and graduated from Princeton High School. "If you come to see this play, take those other parts out of your head. … My character [Emily] is a strong, tough woman, and I've played strong, tough women before, but every one of them has been unique to her circumstances.
Article continues below
---
advertisement


---


"I had a great acting teacher who told me, 'You're going to play a farmer,'" she continues. "But which farmer are you going to play, because no two farmers lead the same lives?"

In other words, she sees each role as an opportunity to tell the story of a unique individual.

"Storytelling has always been part of my life, even if I didn't know it," she says. "It started for me as a young girl in ballet, where it was almost like you were inside of a fairy tale. It wasn't until much later, maybe 15 years ago, in middle age, that I realized: I tell stories—that's what I do.

"Theater is telling stories, whether it's dance, music, symphony, Shakespeare," she continues. "It all comes from the tribal fire, when we first started to gather around the fire and tell stories. That has evolved into modern theater, which is a communal event where an audience listens to storytellers tell their stories, and there's this fantastic, energetic exchange. Whatever manifestation, whatever genre, it's primal. It touches us all in a way that's very deep."

In A Small Fire, which runs at the Suzanne Roberts Theatre on Philadelphia's Avenue of the Arts through Nov. 10, Neuwirth plays a woman who is in charge of everything—her business, her family, her entire life. A mysterious disease upends the character's world, stripping her of her senses and, in the process, exposing her vulnerabilities.

Neuwirth believes audience members will find the work memorable in ways that are touching, unsettling, and, at times, humorous.

"It's a beautifully written piece of theater, beautiful in its simplicity, like a piece of music from Aaron Copland, where you wonder: How did he do that?" she says. "It's evocative and strangely familiar, yet not familiar at all. There's poetry in it, and the language is beautiful in its normalcy."

Although Neuwirth lives in New York, she has a soft spot for Philadelphia and South Jersey. She has appeared on stages and filmed at locations throughout the area, but she has other ties to the area, too—specifically, cats … but not the musical sort. Of the three felines she and her husband have at home, she adopted one from Philadelphia Animal Welfare Society (PAWS) and the other two from SAVE, an animal shelter across the river in Skillman, near Princeton. One of them, Talulah, even has its own Instagram page (@talulahcat), dutifully manned by Neuwirth's husband.

For the time being, she's thrilled to be so close to where she grew up, but she's already thinking about "what comes next" after A Small Fire concludes its run at the Suzanne Roberts Theatre. She just can't talk about it yet.

"I like to say I have several things on the backburner," she says, "but the heat is on."

To read the digital edition of South Jersey Magazine, click

here

.



Published (and copyrighted) in South Jersey Magazine, Volume 16, Issue 8 (November 2019).

For more info on South Jersey Magazine, click

here

.
To subscribe to South Jersey Magazine, click

here

.
To advertise in South Jersey Magazine, click

here

.

Author:

Bill Donahue
Archives
---
Who's Who in Health Care
Former Shawnee star Doolittle Calls It A Career
Camden County College welcomes Baseball Hall of Fame
South Jersey Football Games of the Week
Out & About
QB Ronnie Borden is Back in the Game
Should fans be worried for the Phillies bullpen?
South Jersey Football Games of the Week
A look at South Jersey's Top H.S. Girls' Soccer Teams
Out & About
Eagles will be fine after close call in opener
High School Football Games of the Week
Is it Super Bowl or bust for the Eagles?
What's New in South Jersey?
From New Jersey to Nashville
More...