Betting on the Future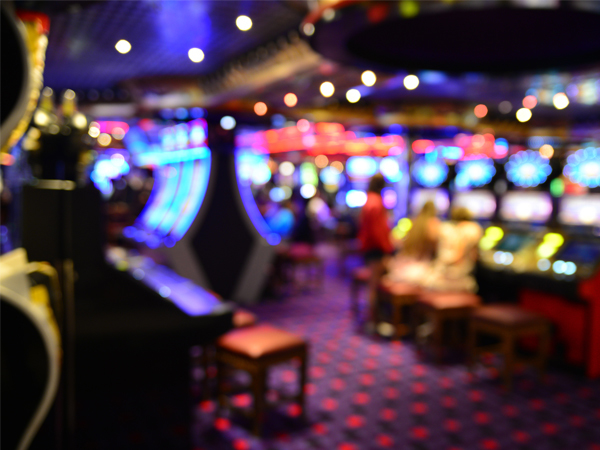 Thanks to new properties, legalized sports betting and other factors, Atlantic City casinos have seen gaming revenue jump. But does it tell the whole story?

Over the course of the past several years, the fate of Atlantic City has been a hot topic of conversation. There's been plenty of talk about the supposed doom and gloom surrounding the town, specifically the casino industry and its impending demise.

On the flipside, there's also been lots of chatter about the town's rebirth and the exciting prospects that are working to change its fortune.

One of the more encouraging stories of late was a September report that total gaming revenue had jumped to $352.8 million in August, a 16.1 percent increase from that time last year. Boosted by sports betting and new properties along the Boardwalk in Ocean and Hard Rock, it would appear that things were on the upswing, and not solely because of online accessibility. People were actually visiting the properties to lay their bets down. Borgata, for one, had a record summer, generating $219 million in land-based turnover. Hard Rock was next with $41 million, a boost of 31 percent from this time last year when the property was still in its infancy stages.
Article continues below
---
advertisement


---


While those numbers slightly dipped in September, overall total gaming revenue was still up nearly 8 percent from 2018. Many would attribute continued interest in online gaming as well as the advent of legalized sports betting, but that does not tell the entire story.

It is true that ever since Borgata took the first legalized sports wager in June 2018, the city was buzzing with excitement. However, while the nine casino properties in town certainly recognize its popularity, they also realize that sports wagering is merely a newly introduced piece to the puzzle and they have varying approaches on how to capitalize on it. While some have decided to simply offer a scaled-down sports book, in some cases just consisting of a small viewing area with a betting window or a few self-serve kiosks, others have made large investments to turn their books into more of a destination.

For instance, with more than 15,000 square feet of real estate, The Book at Bally's Wild Wild West has made quite a splash since opening last summer. It's a massive space with larger-than-life, million dollar televisions, private seating areas and a self-serve beer bar.

"The Book was designed to lead the evolution of gaming in Atlantic City, rivaling top sports books throughout the country," says Noel Stevenson, spokesperson on behalf of Caesars Entertainment.

Similarly, Ocean's 7,500-square-foot space boasts a slew of amenities like skybox suites and an attractive sports bar. The property is also one of two in town to partner with William Hill, a well-known bookmaker based in London. It's a move that has seemingly paid off for the property across the board.

"We recently finished the third quarter, [in] which we performed very well. We set property records for both revenues and profits. … We are one of the fastest-growing casinos in the region and we are here for the long run," says Ocean's Mike Donovan, chief marketing officer and senior vice president.

When the Borgata built its sports wagering space, it did so by creating an area that is designed to be more than just a place to bet on the big game. Instead, it made Moneyline Bar & Book alongside the Level One Cocktail Bar & Lounge with the mindset of attracting a clientele that can grab a bite to eat or a cocktail while making the process of placing a wager approachable and easy.

"We are extremely proud to have been the first Atlantic City casino to accept a legal sports wager and have since introduced our online sports wagering platform to enable customers to place a bet anywhere in New Jersey," says Mike Woodside, vice president of marketing for Borgata. "Both have been great for Atlantic City and New Jersey, but we are vastly aware of the role traditional land-based gaming plays in Borgata's business. We view sports wagering as really important amenities to offer to our customers along the lines of our dining, spa and nightlife program."

Joe Lupo, president of Hard Rock Atlantic City, feels it's important for the casinos to invest in sports betting, but to do so strategically and without alienating other gaming options which attract a wider customer base.

"During football season, weekends are great," Lupo says. "But, midweek and during the offseason, sports betting doesn't bring in a lot of business. It's a great amenity and a new revenue driver, and on certain weekends it's great. But, there's only one Super Bowl a year. There's only one March Madness every year. For A.C. to improve, it's going to take a lot more than a sports book to do that."

The good news is that the properties are seeing a crossover between those who lay down a sports bet and those who pull the arm on slot machines or try their luck at the tables. While more people may be interested in the novelty of placing a legal sports bet, the crowds are not abandoning the roulette wheels or the poker rooms. "One hundred percent there's a crossover," Lupo affirms.

"We do see a lot of crossover play between table games and our sports book customers," says Donovan. "On days that we have large sporting events, we definitely see a benefit on both table games and non-gaming revenues."

Because of this crossover effect, the Borgata took a calculated approach and included blackjack tables in its sports book to further integrate the traditional casino experience and so when it's a slow sports day, the area is still brimming with activity.

"We do see a similar clientele in our sports betting, table games and poker customer," says Woodside. "In fact, we had that in mind when we unveiled Level One, which offers table games alongside a unique sports viewing experience. While there is a core group of customers in which we see overlap, the sports bar vibe presents an environment that attracts more than just a hardcore sports bettor."

While sports betting has certainly proven to be beneficial, it's not solely going to save Atlantic City from economic downturn. There's still plenty of work to be done on that front. In fact, gross operating profits are down compared to this time last year. So while sports betting and online gaming options have provided a shot in the arm, properties are still losing money across town.

Dwindling profits, not to mention the ascension of nearby Pennsylvania casinos have some, including Golden Nugget owner Tilman Fertitta, wondering aloud if history is destined to repeat itself. During a recent appearance in town to promote his new book, Shut Up and Listen!, Fertitta predicted that nine properties in town was too many for the long haul and that they will begin to cannibalize each other, potentially leading to a new round of casino closings. (Fertitta declined to be interviewed for this story).

It's a sentiment that is somewhat shared by Lupo of Hard Rock, which took over the space vacated by the Trump Taj Mahal in June 2018.

"I think it's becoming evident that nine properties is a lot for the city. Quarterly profits cannot continue to decrease, there has to be a change," he says. "It was a $5 billion market, now it's a $2.6 billion market. With less people coming to the city, it's driving the question of how many casinos there should be in Atlantic City."

To that point, officials from all the properties meet monthly to discuss ongoing issues and partner with the city and state governments along with the Casino Reinvestment Development Authority to make certain everyone is on the same page, something that was not always the case.

"I wholeheartedly believe there is an effort, a change in the companies," Lupo says. "The properties realize that we need to work together to ensure our stability and growth."

"We've completely changed our strategy to how we market and we started putting our casino customers first. Before, Ocean was marketed as a resort with the casino as an amenity. Now, we have positioned it as a casino-first property," Donovan says.

Over at Bally's and Harrah's, they are using their sports books to help introduce new clientele to town with the goal of further driving overall revenue. "We see the future … seamlessly blending gaming, entertainment and social elements to create a truly one-of-a-kind experience here on the East Coast, which will attract both new and existing customers to the market," says Stevenson.

While Atlantic City doubles down on its future, it appears its fate will re– main a topic of discussion for some time to come.

To read the digital edition of South Jersey Magazine, click here.

Published (and copyrighted) in South Jersey Magazine, Volume 16, Issue 8 (November 2019).

For more info on South Jersey Magazine, click here.
To subscribe to South Jersey Magazine, click here.
To advertise in South Jersey Magazine, click here. Author:

Peter Proko
Archives
---
Who's Who in Health Care
Crowd Pleaser
Can the Eagles Regain Their Winning Way?
A Bight Future Ahead for Glassboro Football
The Big Impact of Small Businesses
Eagles Need to Reset
Feeling Festive
Another dominating season for Delsea football
Mainland's Historic Football Season
A Rooting Interest
Eagles Continue to Fly High
Raising the Bar
Thanksgiving Football Continues
Hotstovers to honor All-SJ Baseball and new HOF inductees
South Jersey Football Games of the Week
More...