The Road to Recovery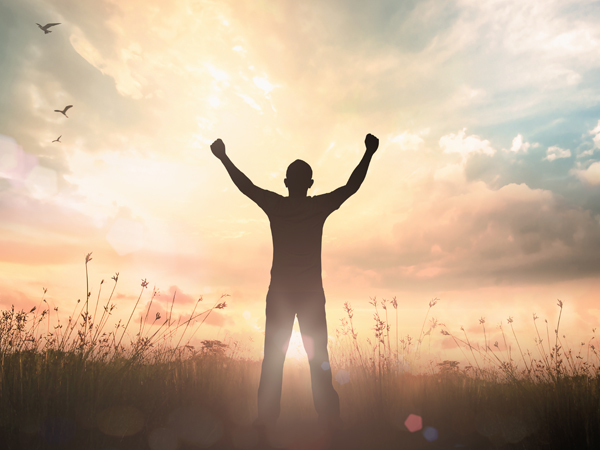 Area treatment centers are paving the way for those who struggle with addiction to conquer their demons.

Don Rogers understands why someone else in his shoes might try to hide from the past. A journey like his—with plenty of lows along the way— can be difficult to share with close friends, let alone strangers.

Yet he continues to put his story of addiction out there, willing to share the details in the hopes that they may help someone heading down a similar path.

Rogers was a typical New Jersey teenager with a passion for soccer when he first started using alcohol at high school parties. After suffering an injury on the pitch, some of his teammates told him about Percocet to help with the pain. His life was never the same after that.

"It started with marijuana and alcohol and it quickly progressed [to opioids]," Rogers says. "At the end of my road, it was crack cocaine and heroin. I ended up having multiple episodes with law enforcement and corrections.
Article continues below
---
advertisement


---
"I came from a middle-class family and I had everything I needed. I was an athlete; Iwas recruited by Division I-AA colleges for soccer. But I lost it all."
Yet Rogers' tale has a happy ending. He eventually went into recovery and recently celebrated his 11th anniversary of getting clean. Now he has found his life's calling as an addiction recovery specialist for Seabrook, and heis also a certified drug and alcohol counselor.
"My personal recovery fans the flame of my compassion and dedication to help people," he says. "I landed with Seabrook and it's been phenomenal. It's been a great experience.
"I have a good idea [what other addicts are going through] and that's helpful. … It gives them a little bit of hope sometimes, but sometimes they're just not ready. That's what we're up against."
Helping South Jersey families since 1974
Seabrook has helped set the standard for recovery centers in this area since its founding 45 years ago by Jerry and Peg Diehl. Jerry was an alcoholic himself, and after finding recovery with the support of his wife, together they decided to turn their focus to others.
After starting with small support groups, they received a grant from the National Institute of Alcohol Abuse and Alcoholism (NIAAA) and opened their original location in the Bridgeton area. Today, their son Ed continues the mission as Seabrook's president.
"Seabrook has an outstanding reputation," Rogers says. "What drew me to them is that they're a nonprofit, they're private and they have a full continuum—meaning they can keep the family involved in the course of treatment, from detox to residential to personal care to outpatient. They're also involved heavily with their alumni, and they stress training and continuing education with the staff. … Most importantly, they've been around for 45 years and they've helped a lot of people."
After detox kicks off the process, residential treatment for an average stay of 30 days begins at Seabrook's main campus over 40 acres of farmland in Cumberland County. Founders Hall—the original building on the property—is where several family programs take place, and there is also a large lecture hall on campus and intimate offices for private counseling, along with semi-private rooms, a gym and more.
From there, clients transition to independent and possibly long-term recovery, taking advantage of Seabrook's six satellite offices in the region, including Cherry Hill and Northfield.
"Our satellite offices are really 15 or 20 miles from anybody's home in New Jersey, and we can help people with continued care on a partial or outpatient level," Rogers says. "We continue to guide them throughout the course of treatment, help them relearn social skills, reintegrate into society and maybe go back to school or start working.
"The most important thing is teaching people how to live life in recovery without the use of substances. We encourage 12-step recovery support, we encourage peer-to-peer recovery support, smart recovery—whatever the individual feels is going to work for them, we support it and make sure they stay connected. We teach them that this is a chronic disease and it's ongoing—it's a lifelong process."
A worthy newcomer to the field
In just five years since opening its doors in Medford, Pinelands Recovery Center has earned a strong reputation for offering compassionate care to those struggling with substance abuse. With 30 beds and a 24-hour professional staff in a serene, wooded environment, it is ideal for the recovery process.
"Our campus is definitely one of our strengths," says CEO Christian Losch. "It's set up to get you away from your environment and your home life to give you time to clear your head, and the setting we're in here is beautiful and allows our clients to do that."
Pinelands has a partnership with Rutgers University and provides evidence-based treatment that offers clients support while also holding them accountable. With case managers, recovery coaches and discharge planners handling the before and after work with the clients, therapists are freed up to focus on individual, group and family therapy.
At the same time, addicts themselves drive their recovery.
"For us, active engagement in the 12-step program [is important]," Losch says. "That's not just attending AA or NA meetings; it's doing the written work and doing work with a recovery coach, a sponsor or therapist to delve into some of those deeper issues. We've also found that clients who commit to a longer continuum of care, both with us and some of our partners in the community, and go to an outpatient sober living program once they leave here, have higher success rates than our clients who engage in medication-assisted treatment."
Losch has been moved by some of the success stories he has seen during his 12 years in the field of addiction treatment, including the last five at Pinelands. Many of the facility's first clients are now valued alumni.
"We have one who just took his test to become a certified drug and alcohol counselor," Losch says. "Four and a half years ago when he left here, he didn't know if he was going to make it. He was homeless; he didn't have insurance. Today, he's a father, he's about to be a therapist, and as he puts it, he's a productive member of society.
"You just don't see those changes in many areas of behavioral health or medicine in general. It's been a wonderful opportunity for me to work with this population."
To read the digital edition of South Jersey Magazine, click here.

Published (and copyrighted) in South Jersey Magazine, Volume 16, Issue 8 (November 2019).

For more info on South Jersey Magazine, click here.
To subscribe to South Jersey Magazine, click here.
To advertise in South Jersey Magazine, click here.
Author:
Matt Cosentino
Archives
---
A Looming Healthcare Crisis
Getting Your Life Back
Aging Graciously
A Show of Support
Fighting the Good Fight
Building a Community All Year Long
Under the Winter Weather
Innovations in Health Care
A Growing Presence
A Rewarding Journey
Relief is on the Way
Changing the Narrative
What's New in Neurology
Top Physicians 2022
No Pain, All Gain
More Articles