A Love of Learning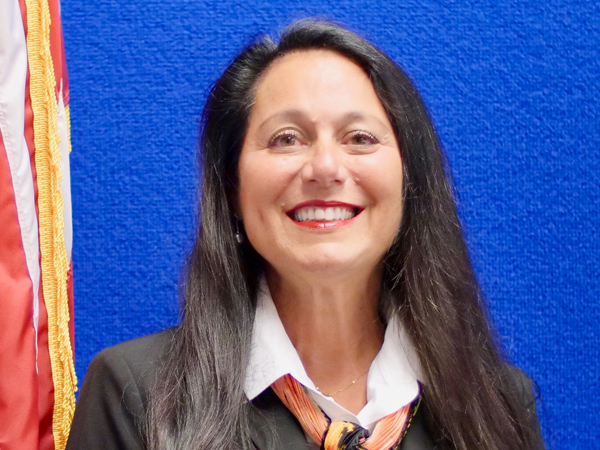 As president of the New Jersey Board of Education, Moorestown's Kathy Goldenberg wants to inspire every student to reach their full potential.

Long before she ever moved to Moorestown or worked on the board of education, Kathy Goldenberg was just a girl from Dallas making her way in the financial industry working with Dow Jones. Fast forward years later and she's one of New Jersey's staunchest educational advocates and is currently leading the charge as president of the state's board of education.

"I [moved] to New Jersey with little ones of my own and that's when I saw the school system and how much it had to offer students; opportunities I never had as a child. It was so wonderful, it inspired me. I wanted to be part of it," she says.

We caught up with Goldenberg during a break in her very busy schedule to talk about her career path, her desire to inspire generations to come and what she hopes to leave asa legacy.
Article continues below
---
advertisement


---
Discovering the importance of education at an early age…
Both of my parents were forced to escape Nazi Germany and they experienced firsthand the results of citizens succumbing to geopolitical pressures. They ended up going to several different countries and made it to America in the late '40s.
They both decided to become professors; they felt education was the most important thing for society; for individuals to think for themselvesand make good decisions and not be told what to do.
That was my upbringing and how important it was. At home, we read Shakespeare, we talked about current events; education was stressed inmy home.


Working on the Moorestown Board of Education…

It was a great learning experience because I not only got to see for myself how important budgetary skills are ina nonprofit situation, but also how important the policy making is and to make sure our school systems are being kept up to date.
I was on the curriculum committee and the budget committee. All those things prepared me for how the state level affects a local school district. Iwas very involved in making sure Moorestown was involved at the state level and that we had a voice at the table. It was wonderful training ground. The most important part was that I was helping families get the best education possible.


On using her current position to benefit families across New Jersey…

I'm passionate about increasing our STEM opportunities for students, and I'm a big special education advocate. [And I want to build on the] wonderful things we did just this year. New Jersey is ranked No. 1 in the country for public education [by national industry publication Education Week]. That's pretty incredible, I'm very proudof that.
So for me, the fact that New Jersey just mandated that the arts are offered to students in every public school is wonderful. I feel that helps with critical thinking skills, it gives students a creative outlet where they can thrive and it's a stress reducer. I'm very happy New Jersey is the first state in the country to mandate the arts in every school.
Coding is also very important; it's really become the universal language now. I'd like to make it a statewide standard. I want opportunity for all of our students when they graduate to leave with a love of learning that lasts them a lifetime. Being in Trenton now with this opportunity to help with the state board of education, I'm so interested and honored to work with leaders in the state in policy.
Unwinding from the stress of the job…
I've been a member of a volunteer orchestra since 1997; we play classical music. I love to walk, I love to play tennis and read. If I do have down time, it's those things and watching the stock market and being interested in what is happening politically in this nation.
How a Texas girl fell in love with South Jersey…
We moved here in '91 and started a family. I love the changing of the seasons. I love Cape May, I find it exceptionally charming. And the area has so much to offer, whether being at the ocean, or in the Pine Barrens. And being so close to major cities like Philadelphia and New York City—my husband is from the Philadelphia area, so we have a lot of family in the area and enjoy all the museums and cultural events. I'm very happy here.
On leaving behind a legacy…
I hope that I'm making a difference. It's a big responsibility to think that there are 1.4 million students in our state. I'm proud to be in the role to help shape the education process.
I think perhaps for me, I'd be gratified if I am remembered for improving the lives of many students by exposing new ideas and concepts around the state of New Jersey and to help give them opportunities they wouldn't have had without my efforts and those that I work with. To further their own future, that's enough for me.
To read the digital edition of South Jersey Magazine, click
here
.
Published (and copyrighted) in South Jersey Magazine, Volume 16, Issue 8 (November 2019).

For more info on South Jersey Magazine, click
here
.
To subscribe to South Jersey Magazine, click
here
.
To advertise in South Jersey Magazine, click
here
.
Author:
Peter Proko
Archives
---
Who's Who in Health Care
Former Shawnee star Doolittle Calls It A Career
Camden County College welcomes Baseball Hall of Fame
South Jersey Football Games of the Week
Out & About
QB Ronnie Borden is Back in the Game
Should fans be worried for the Phillies bullpen?
South Jersey Football Games of the Week
A look at South Jersey's Top H.S. Girls' Soccer Teams
Out & About
Eagles will be fine after close call in opener
High School Football Games of the Week
Is it Super Bowl or bust for the Eagles?
What's New in South Jersey?
From New Jersey to Nashville
More...