Divided opinion on Eagles trade with Miami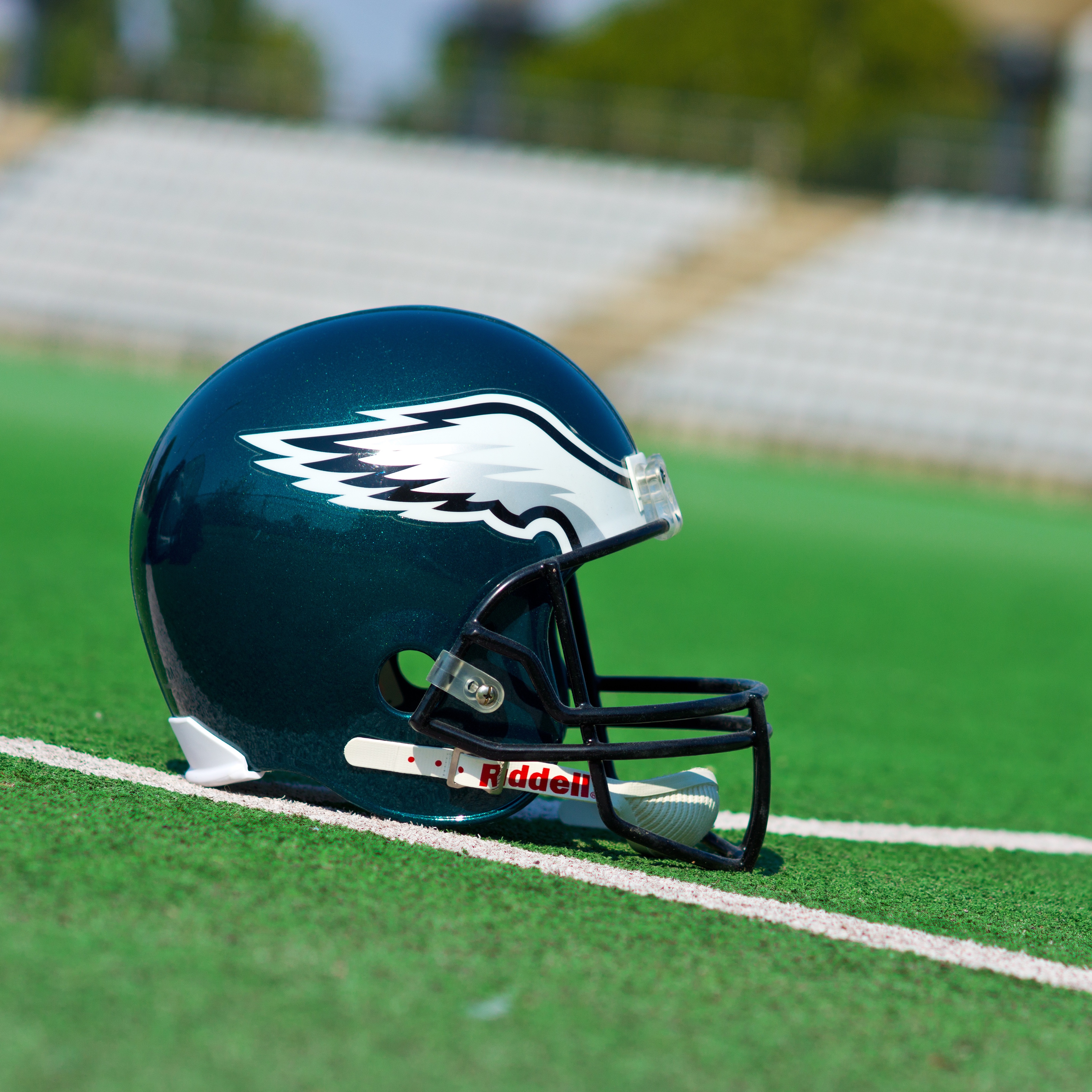 There is divided opinion on the Eagles recent trade of draft picks with the Miami Dolphins. The key debate is whether the Eagles may have given up a chance to draft a true star in order to stock themselves with future draft picks.
The Eagles traded the sixth overall pick in this year's draft and the 156th overall pick (fifth round pick) to Miami for the 12th overall pick, the 123rd overall selection (fourth round) this year and a 2022 first round pick.
This trade came just after Miami dealt the No. 3 overall pick in this year's draft to San Francisco for the No. 12 selection this year, the No. 102 pick in 2022 and first round picks in 2022 and 2023.
It's likely the Dolphins wouldn't have made the trade with San Francisco if they didn't have an agreement with the Eagles.
If the Eagles stayed at No. 6, they likely would have had the chance to select one of the offensive difference makers in the draft, Florida tight end Kyle Pitts or LSU wide receiver Ja'Marr Chase. While nothing is impossible, it would be a major surprise if either is available for the Eagles at No. 12.
What the Eagles are doing is stockpiling draft picks.
They have 11 selections this draft.
Next year it's possible that they could own three No. 1 picks. They already will own their own No. 1 and the first round pick from Miami. The Eagles would also receive a first round pick from Indianapolis in 2022 if Carson Wentz plays 75% of the plays for the Colts this season or if he plays 70% and the Colts make the playoffs. If Wentz doesn't meet this criteria, then it would be a second round pick in 2022.
While the Eagles appear committed to Jalen Hurts as their starting quarterback for 2021, having potentially three first rounders next year could be used to either move up in the draft or trade for an established quarterback if Hurts doesn't work out.
As stated before the Eagles did a good job in getting a decent return for Wentz, which turned out to be that conditional second rounder that could turn into a first and a 2021third round pick. Everybody knew that Wentz didn't want to play for the Eagles and he was coming off a miserable season in which he threw an NFL high 15 interceptions in just 12 games. To potentially earn a first round pick for him was decent value considering how low his stock fell.
Of course, the question with the Eagles is whether they can use the draft choices to their advantage. They have not drafted well in recent years.
Maybe they think this is truly a rebuilding year and getting a star at No. 6 wasn't as important as building with more good players.
That's not to say that the Eagles can't find an impact player at No. 12. Remember, Fletcher Cox, the six-time Pro Bowl defensive tackle, was selected 12th overall in the 2012 draft. He very well could be headed to the Hall of Fame.
That said, teams win with impact players. While there is no assurance that Chase or Pitts would have been available at No. 6, with so many quarterbacks expected to be taken early, it's likely at least one of them would be there.
For a rebuilding team, stocking draft picks isn't a bad idea, but stars help win in the NFL. This trade will be debated for years, not only who the Eagles select, but who they could have had at No. 6.
Article continues below
---
advertisement


---
Author:
Marc Narducci
Archives
---
Who's Who in Health Care
Crowd Pleaser
Can the Eagles Regain Their Winning Way?
A Bight Future Ahead for Glassboro Football
The Big Impact of Small Businesses
Eagles Need to Reset
Feeling Festive
Another dominating season for Delsea football
Mainland's Historic Football Season
A Rooting Interest
Eagles Continue to Fly High
Raising the Bar
Thanksgiving Football Continues
Hotstovers to honor All-SJ Baseball and new HOF inductees
South Jersey Football Games of the Week
More...