Fort Mott State Park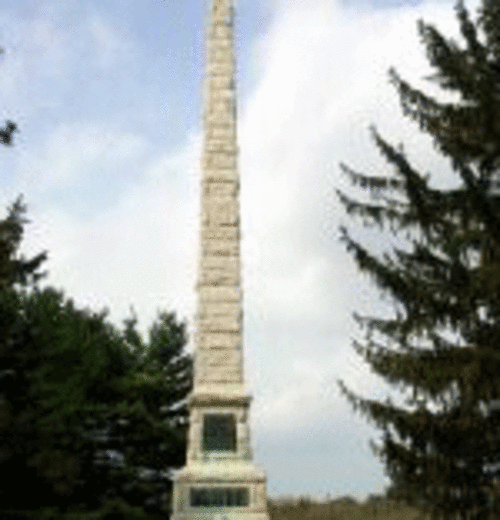 Fort Mott was part of a three-fort defense system designed for the Delaware River during the post Civil War modernization period. The other two forts in the system were Fort Delaware on Pea Patch Island and Fort DuPont in Delaware City, Delaware. Original plans for Fort Mott specified eleven gun emplacements with twenty guns and a mortar battery with six emplacements.
Construction was started in 1872; however, only two of the gun emplacements and two magazines in the mortar battery were completed by 1876 when all work stopped.
Fort Mott, along with Fort Delaware and Fort DuPont, became obsolete as the principal defensive installation on the Delaware River with the construction of Fort Saulsbury, near Milford, Delaware, shortly after World War I.
Troops were regularly stationed at Fort Mott from 1897 to 1922. The federal government maintained a caretaking detachment at the fort from 1922 to 1943. New Jersey acquired the military reservation as a historic site and State park in 1947. The park was opened to the public on June 24, 1951.
Though the fort was disarmed long ago and the guns are gone, the various emplacements and magazines lining the 750-long parapet are impressive to see. Aided by the map, visitors can easily piece together what this fort was like in its day.
The parapet is composed of poured concrete, its wall thirty-five feet thick. Combined with an additional thirty feet of sand and earth, the walls concealed and protected guns and crew from seaward attack. In all, there are eleven stops on the tour, each highlighting some unique feature of the fort.
Facilities and Activities:
* Fort Mott fortifications, self- guided tour with interpretive signs
* Delaware River
* Seasonal Passenger Ferry to Forts Delaware & Dupont in the State of Delaware
* NJ Coastal Heritage Trail Welcome Center
* Picnic tables, picnic shelters, group picnic facilities, group picnic shelters
* Interpretive programs
* Trails
* Fishing
* Winter sports: cross-country skiing, sledding
Finns Point Lighthouse
At Finn's Point, just outside Fort Mott Park (part of the Supawna Meadows National Wildlife Refuge), a beautiful lighthouse can be seen. This tower was constructed in Buffalo, NY, and hauled by freight train and then mule-drawn wagons to its current location where it was erected in 1876. It cost $1,200.00.
Something over 115 feet tall, the tower featured a 150,000 candlepower kerosene vapor light. The keepers would have to climb the 130 steps and then ascend a ladder twice daily -- to light and extinguish the flame.
The light burned steadily until 1933, when it was turned off. It went on again in 1934, but was automated. In 1950 the light was permanently extinguished.
This unusual tower has a metal exoskeleton for support. Now on the National Register of Historic Places, Finn's Point Lighthouse has been restored and is open to visitation between April and October, but just once per month, from noon-4pm on the third Sunday. Groups may be able to arrange a tour at other times. Please call them for information.
Fort Mott State Park Hours and Admission
Fort Mott is open daily from 8am until 4pm. Office hours are Monday-Friday 9am-4pm.
Admission is free.
The Ferry to Fort Delaware runs May through September. Click here for departure times and cost.

Fort Mott is handicapped accessible.

The park is located at 454 Fort Mott Road, in Pennsville, NJ. For more information, call 856-935-3218 or visit state.nj.us/dep/parksandforests/parks/fortmott.html.

8/28/15

© SouthJersey.com 2015. All rights reserved. This article or parts thereof may not be reprinted or reproduced by any other party without the express written consent of SouthJersey.com. For more information, please call 856-797-9910.

For an extensive list of South Jersey Attractions, with links to websites and other information, check out our South Jersey Attractions page.

Article continues below

---
advertisement


---


Author: R. Cohen


Archives
---
In Good Health
2017 Executives of the Year
Superior Sandwiches
Raise a Glass
Impressive New South Jersey BBall HOF class
The Promise of Public Transportation
Empowering the Next Generation
Singles: January 3
River Revitalization
Spreading Cheer
Singles: December 27
Winter Retreat
Are Holiday Parties Back in Favor?
Support System
Singles: December 20
More...