Rancocas Nature Center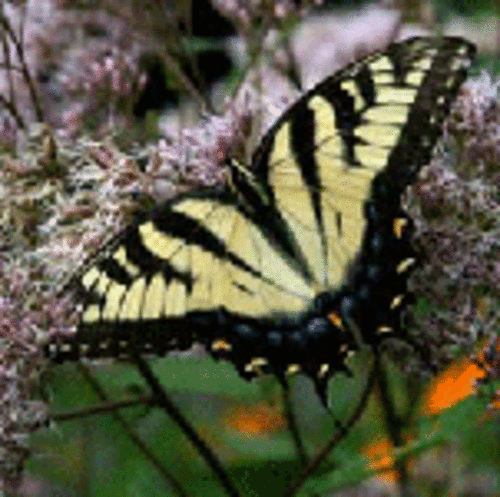 The Rancocas Nature Center, which has been in operation for 35 years, is located on 210 beautiful acres within the Rancocas State park, and includes hiking trails that wind through three miles of wetland, meadow and forest. In addition, there are Burlington County Master Gardener display gardens, a dragonfly pond, a nature gift shop and a carry-in/carry-out picnic area.
The heart of the center is a 19th century farmhouse, nestled in a grove of ancient trees. Here, visitors can explore a small museum and take advantage of the many educational programs offered in the classroom. The Museum interprets the natural history of New Jersey and the Rancocas Valley and features two- and three-dimensional exhibits, formal displays, live animals, and objects for hands-on discovery.
The 40-seat classroom is the site of a wide variety of adult programs and workshops, as well as lectures, film presentations, and more. A gift shop offers one of the state's best selections of field guides and natural history books, as well as birdseed and feeders, and a nice selection of nature-oriented gift items.
Outside, Self-Guiding Trails radiate out into the habitats of the Center's grounds and the adjoining parkland. Thickets, conifer plantations, upland woods, oak-pine forest, floodplain forest, and freshwater marshes along Rancocas Creek provide diverse habitat for a wide range of small mammals, reptiles, and birds. There are four marked trails at Rancocas Nature Center: Yellow, Red, Blue, and Orange. The Yellow Trail is the shortest and good for families with young children. It begins at the Visitor's Center. The Red Trail goes through the meadow or second growth and can be entered from either the Yellow or Blue Trails. The Blue Trail can be accessed from either the Yellow or Red Trails and goes through the forest. It is the longest. The Orange Trail extends off the southeastern corner of the Blue Trail and goes down to the creek and marsh area.
Many of the Center's Family and Group Programs take participants through the trails for first-hand lessons on the environment and wildlife. Family programs are normally scheduled on a monthly basis.
There's always something going on!
Upcoming Events in 2015
Sunday, April 26: Arbor Day Festival, noon-4pm. The afternoon will include tree plantings, demonstrations, tree hikes, a photo exhibit, tree seedlings and children's activities.

April 2: RNC Photography Club
April 10: Ranger Bill's Nature Hike for Preschoolers
April 11: Healthy Hike
April 11 & 12: RNC Members Bird Seed Discount Days
April 12: Interpretive Trail Hike at Rancocas
April 16: Thursday Trek
April 17: Connect With Nature-Twilight Hike
April 20: Native Plant Society of NJ Meeting-Pine Barrens Gentians
April 23: Speaking of Nature Series-History of the Rancocas Creek
April 24: Ranger Bill's Nature Hike for Preschoolers
April 25: Maria Greenwald Park Cherry Hill
April 26: RNC Arbor Day Festival
May 2 & 3: RNC Members Bird Seed Discount Days
May 3: Interpretive Trail Hike at Rancocas
May 7: RNC Photography Club
May 8: Ranger Bill's Nature Hike for Preschoolers
May 9: Healthy Hike
May 16: Heinz NWR (Tinicum)-Spring Migrants
May 17: Connect With Nature-Beastly Neighbors
May 21: Thursday Trek
May 22: Ranger Bill's Nature Hike for Preschoolers
May 28: Speaking of Nature Series-Beginning Birding ID
If You Go
The Visitors Center is open Tuesday – Saturday, 9am to 4pm ; Sunday - 12pm to 4pm; closed Mondays & Holidays.
The gate to the parking lot and trails opens at dawn and closes at dusk every day.
Admission to the Center is by donation. The fees for Family Programs vary.
For a full list of upcoming events and field trips, click here.
Membership is available and helps the Rancocas Nature Center continue providing environmental education for the region's children. To become a member or make a donation, your check payable to Rancocas Conservancy (with Rancocas Nature Center in the memo area of the check) can be mailed to Rancocas Nature Center, 794 Rancocas Road, Westampton, NJ 08060.
If you are interested in supporting their efforts by volunteering, there is a volunteer application available on their website. "Volunteers assist in feeding animals, gardening, keeping trails clean, greeting visitors, taking registrations for our programs, and selling bird seed, bird houses, and other items in our store. Artistic, mechanical, technical, secretarial, and carpentry skills are all welcomed."
The Rancocas Nature Center is located at 794 Rancocas-Mt. Holly Road in Westampton.
For more information, call 609-261-2495 or check them out on the web at rancocasnaturecenter.org.
Photo by Steve Mattan, courtesy of Rancocas Nature Center.
3/31/15
© SouthJersey.com 2015. All rights reserved. This article or parts thereof may not be reprinted or reproduced by any other party without the express written consent of SouthJersey.com. For more information, please call 856-797-9910.
For an extensive list of South Jersey Attractions, with links to websites and other information, check out our South Jersey Attractions page.
Article continues below
---
advertisement


---
Author:
R. Cohen Ohlstein
Archives
---
Advertise with SouthJersey.com
Shawnee High School
Acting Natural
Middle Township High School
Audubon High School
Cumberland Regional High School
African American Heritage Museum
Apple Pie Hill
Attractions: N. Pemberton RR Station
Johnson's Corner Farm
Lumberton's Air Victory Museum
Lucy the Margate Elephant
Tuckerton Seaport & Baymen's Museum
Emlen Physick Estate
Cape May's Washington Street Mall
More...