Finn`s Point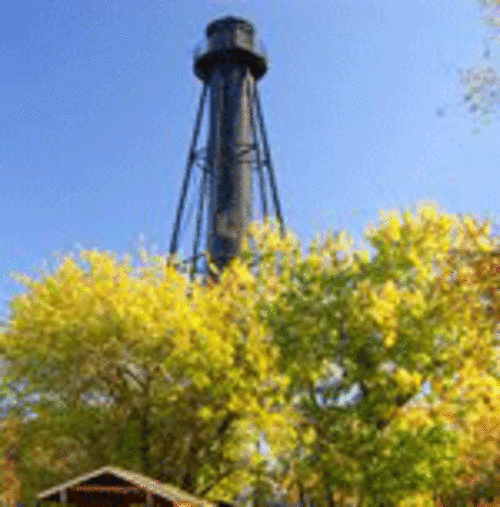 Finn's Point, in Salem, comprises a unique national cemetery that contains the remains of both Confederate and Union soldiers, and a rear range light, which used to mark the point of entry and exit between the Delaware Bay and River…
Finn's Point National Cemetery
Finn's Point is a small national cemetery located on 41/2 acres near Fort Mott in Salem County, New Jersey. Its name comes from the Finnish subjects of a Swedish colony established about 1660. In 1837, the U.S. purchased 104 acres to establish Finn's Point Battery to protect the Port of Philadelphia. Finn's Point obtained national cemetery status in 1875, although the first soldiers were buried there in 1862.
Finn's Point is the only known cemetery to retain a large number of Confederate Civil War dead. 2,436 Confederate men and boys are believed to be buried at Finn's Point; many were prisoners from the Battle of Gettysburg who died at the Fort Delaware Prison. Other interments at the cemetery include Union soldiers who served as guards at the prison, veterans of later wars, and Nazi war prisoners who died at Fort Dix. The property and adjoining Fort Mott were listed on the National Register on 31 August 1978.
The remains of 135 of the Union guards who died while on duty at Fort Delaware are interred in a separate section to the front of the cemetery. Union remains buried at Finns Point during the war were placed in individual graves. Sadly, these are now unmarked. A monument to these Union guards was erected in 1879 listing 105 names and noting that 30 others could not be identified. The Grecian style columned cupola over the smaller obelisk seen today was added in 1936.
As a further gesture of reconciliation following the successful conclusion of the war against Spain to which the former Confederate states contributed significant support, the United States government in 1910 authorized the erection of an 85 foot tall obelisk memorializing the Confederates buried at Finns Point. The obelisk was constructed with reinforced concrete at its core and was covered with slabs of Pennsylvania white granite. Bronze memorial plates surrounding its base contain the names of 2,436 Confederate prisoners of war known at the time to have died at Fort Delaware.
Finns Point National Cemetery is in active use today for American service veterans of all wars, but burials are now limited to cremains. The cemetery is operated and maintained under the direction of the Department of Veterans Affairs. Finns Point National Cemetery is open daily, from 8am until sunset. For more information, call 215-504-5610.
Finn's Point Rear Range Light
The Finn's Point Front and Rear Range lights served as a point of entry and exit between the Delaware Bay and River for maritime traffic moving up and down the river. In 1950, after the Army Corps of Engineers dredged the river channel to 800 feet wide and 40 feet deep, the Finns Point range lights became obsolete. The Rear Range light was restored in 1983 through the efforts of the "Save the Lighthouse Committee," a local citizen's group, and by the U.S. Fish and Wildlife Service. The Front Range light was removed. Interpretive exhibits demonstrate how range lights were used by mariners navigating the river channel.
Open houses resumed in 2013. The grounds and interpretive exhibits are also accessible during daylight hours. For more information, call 856-935-1487.
Finn's Point is located off east Route 49, on Fort Mott Road in Salem.
The lighthouse is open the third Sunday of the month, March - May, and September - November. Call 609-463-0994 to confirm.
Historic information provided by the Fort Delaware Society.
5/12/15
© SouthJersey.com 2015. All rights reserved. This article or parts thereof may not be reprinted or reproduced by any other party without the express written consent of SouthJersey.com. For more information, please call 856-797-9910.
For an extensive list of South Jersey Attractions, with links to websites and other information, check out our South Jersey Attractions page.
Article continues below
---
advertisement


---
Author:
R. Cohen
Archives
---
In Good Health
2017 Executives of the Year
Superior Sandwiches
Raise a Glass
Impressive New South Jersey BBall HOF class
The Promise of Public Transportation
Empowering the Next Generation
Singles: January 3
River Revitalization
Spreading Cheer
Singles: December 27
Winter Retreat
Are Holiday Parties Back in Favor?
Support System
Singles: December 20
More...