Couple Deny They Starved Sons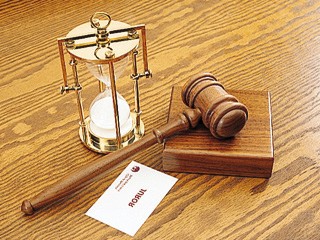 TRENTON, N.J. -- In their first public comments since being accused of starving their four adopted boys a little over a week ago, a Collingswood couple strongly denied the charges against them.
In statements made in jailhouse interviews and relayed by their minister to media outlets Friday, Raymond and Vanessa Jackson said the boys were well fed and taken care of, and attributed their conditions to eating disorders or other medical ailments.
"The entire family was fed several times each day, every day," Raymond Jackson said, according to the Rev. Harry Thomas of Come Alive New Testament Church in Medford. "Every month a social worker would come and check on the entire family. In fact, they would interview all the children."
The four adopted boys were removed from the Jacksons' home on Oct. 10 after the eldest, 19-year-old Bruce, was spotted by a neighbor picking through trash cans. The teen was 4 feet tall and weighed 45 pounds.
Raymond and Vanessa Jackson were arrested Oct. 24 and charged with child endangerment and aggravated assault. They are being held in the Camden County Jail in lieu of $100,000 bail.
The four boys, aged 9 through 19, each weighed less than 50 pounds when they were found. The Jacksons said two of the younger boys suffer from fetal alcohol syndrome, and said that Bruce Jackson, whom authorities originally thought to be 9 or 10, had been sexually abused when they took him in and was taking medicine for acid reflux disease.
The couple's biological children came to the defense of their parents, saying they would never deliberately harm their children.
Renee Jackson, 29, the couple's eldest child, told The New York Times in a phone interview that her parents were "often stumped by the erratic behavior of some of their children," but never withheld food from them.
"We ate a lot, and everybody ate the same," she said.
Raymond Jackson also told Thomas that Bruce Jackson had a penchant for lying, which could cast doubt on some of the youth's claims that he and his brothers were locked out of the kitchen and had eaten wallboard and other materials to ward off hunger.
Thomas strongly criticized the handling of the case by law enforcement authorities and child welfare agencies.
"I have never been so outraged in all my 60 years," the minister said. "What has been done to this family by the leaks from this prosecutor's office has caused a totally innocent and loving family to be torn apart."
Camden County Prosecutor Vincent P. Sarubbi did not specifically address the Thomas' allegations, but said in a prepared statement: "From the outset, this case has been handled in a careful, detailed and painstaking manner. The pending charges were filed only after I was satisfied that they were supported by probable cause."
The Jackson case spurred New Jersey's embattled Division of Youth and Family Services to redo safety assessments of some 5,000 children in foster care and take other emergency measures.
A lawyer for a children's advocacy group said last week that one of the changes DYFS agreed to would limit the total number of children in a foster family to six.
The Jacksons' household included the couple's four adult biological children, four adopted boys, two adopted girls and a foster girl they were trying to adopt.
Case Spurs Federal Investigation
A congressional committee will join the investigation into the case of a Collingswood couple accused of starving their four adopted boys over a period of years.
The House Ways and Means Subcommittee on Human Resources will hold its first hearing next Thursday on the case, the subcommittee chairman said Friday in a statement.
"It is hard to imagine how adults could intentionally starve children," Rep. Wally Herger, R-Calif., said in the statement. "It is also hard to accept the grim reality that we, as taxpayers, subsidized their terrible neglect to the tune of tens of thousands of dollars."
Local and state officials, as well as experts familiar with the case, are expected to testify at the hearing.
A spokeswoman for the New Jersey Department of Human Services said an official from the department would testify at the hearing.
It was not immediately known which officials from the New Jersey Division of Youth and Family Services would attend.
Copyright 2003 by NBC10. All rights reserved. This material may not be published, broadcast, rewritten or redistributed.
Article continues below
---
advertisement


---
Related Articles
---
Author:
NBC10
Archives
---
Phillies hope bad loss doesn't linger
Beauty In Demand
No rebuild mindset for CH West baseball
Who's Who in Family Law
Eustace top seed in Diamond Classic
Full speed ahead?
Shawaryn signs with Royals
Summer Camps—Meet the Directors
Eagles make promising first-round pick
Coming Together
Lots of parity in Liberty Division
On the Job
Petty is a must-see player
Inspiration Through Action
All-star team shows strong SJ presence
More...