Dante and Luigi`s
Ah, Roma. As I sip my wine, I think back to a perfectly wonderful day. Window shopping on the Via Condotti, a carriage tour to the Villa Borghese, the Pantheon, the Colosseum, and all those fountains! But I`m tired, and finding a place to eat is a priority. But where? I think back to that charming, unpretentious little place I saw earlier in the afternoon, on a corner, with a bouquet of flowers on a table just inside the open door and delicious smells wafting out into the street. I think it was called Dante e Luigi`s . . .
Our waiter smiles at me, pen poised, as I am roused from my reverie. I shake my head, smile in return, and quickly give him my order, a little embarrassed. I`m on the corner of 10th and Catherine, in the heart of Philadelphia`s Italian Market District, at the oldest Italian-American restaurant in the United States. And this was just the first of several times that I got taken back to Italy while enjoying a truly magnificent meal.
While the atmosphere at Dante and Luigi`s accounts for much of the old-world charm - high ceilings, plaster walls in soothing Mediterranean shades of yellow and rose, fresh flowers on every table - it`s the excellent food and service that earn this landmark restaurant such high marks.
We were offered water immediately - mineral or tap - which was nice, considering we were weary travelers all the way from New Jersey. A wine list was also presented, which includes a number of good choices by the glass ($4) as well as California and Italian wines by the bottle, with most around $20 - $35 but a few at $55 - $65. Sparkling wines and champagne are also available.
The service was so sincerely friendly that we felt like a part of the family by the time our appetizers arrived. My Stuffed Portobella ($8.50) was splendid. Generously heaped with a truly delectable crabmeat mixture and perfectly grilled, I was in heaven with the first bite. My husband`s Antipasti ($8.50) proved to be a major distraction for my wandering fingers; I just love oil-cured olives. But I controlled myself and let him enjoy his medley of prosciutto, capicolla, fresh mozzarella and thin-shaved parmesan cheese served with smoky grilled red peppers and marinated artichokes. As we soaked up pepper-infused olive oil with our fresh, crusty bread baked right in the neighborhood, I realized there was more to come and I`d better slow down.
Although we enjoyed our first glasses of wine - a fruity Merlot for me and a Chianti for my husband - our knowledgeable waiter suggested a California Cabernet Sauvignon to complement both our dinners. And he was right on target.
My Seafood Chappino ($26.95) was splendid: tender mussels, clams, calamari rings, shrimp, and a good-sized lobster tail in a peppery marinara-style sauce, piled high on a huge mound of linguini. And while I was happy as could be with my own dish, my husband`s Chicken Sicilian ($15.95) smelled so good that I was once again distracted. Tender chicken breasts in a light cream sauce with mushrooms, red peppers, black olives, onions and capers - if it weren`t so spicy (the way he likes it) I would have wanted more than the one bite he gave me!
Our desserts - a heavenly Tiramisu ($5.00) just oozing with real whipped cream and an authentic, ricotta-rich Canolli ($3.50) - returned me once again to the streets of Rome. Or maybe it was the delicious hot espresso ($2.50) served up in miniature china teacups that reminded me of a Roman streetside cafe.
Whatever it was, next time I start dreaming of Rome, I`ll think of Dante and Luigi`s for a real Italian restaurant without the cost of a plane ticket. And with the wide variety of menu choices, including fish, chicken, pork and veal creations, pasta of every kind, specialties like Sweetbreads, Eggplant Parmigiana and Italian Sausage and Meatballs, anyone will find dinner in Italy worth the trip to Philadelphia. Hours are 11:30 a.m. to 9:30 p.m. Sunday through Friday and 3:00 to 10:30 p.m. Saturday.
Dante and Luigi`s 762 South 10th Street (at Catherine Street) Philadelphia 215-922-9501
Appetizers: $3.00 - $8.50 Dinner Entrees: $7.50 - $26.95 Reservations Accepted for Parties of Five or Larger Liquor License: Yes Handicapped Accessible Nonsmoking/Smoking Head Chef: Michael DeLuca Owner: Connie River
Article continues below
---
advertisement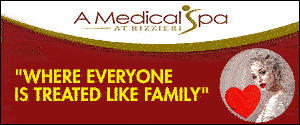 ---
Author:
Leah McClellan
Archives
---
Caffe Aldo Lamberti
Copperfield`s
Athens Cafe
The Tabernacle Inn.
Cafe Notte
Kum Fong Restaurant
Lamberti`s Cucina
Mulberry Street Bistro
Victory Lane Sports Bar & Grill
Wellington`s at the Regency Palace
Weber`s Cafeteria
Villari`s Milmarian
Villa Barone
Tulipano Nero
The Trestle Inn
More Articles